Reuben's Brews Announces its 2021 Beer Release Calendar
|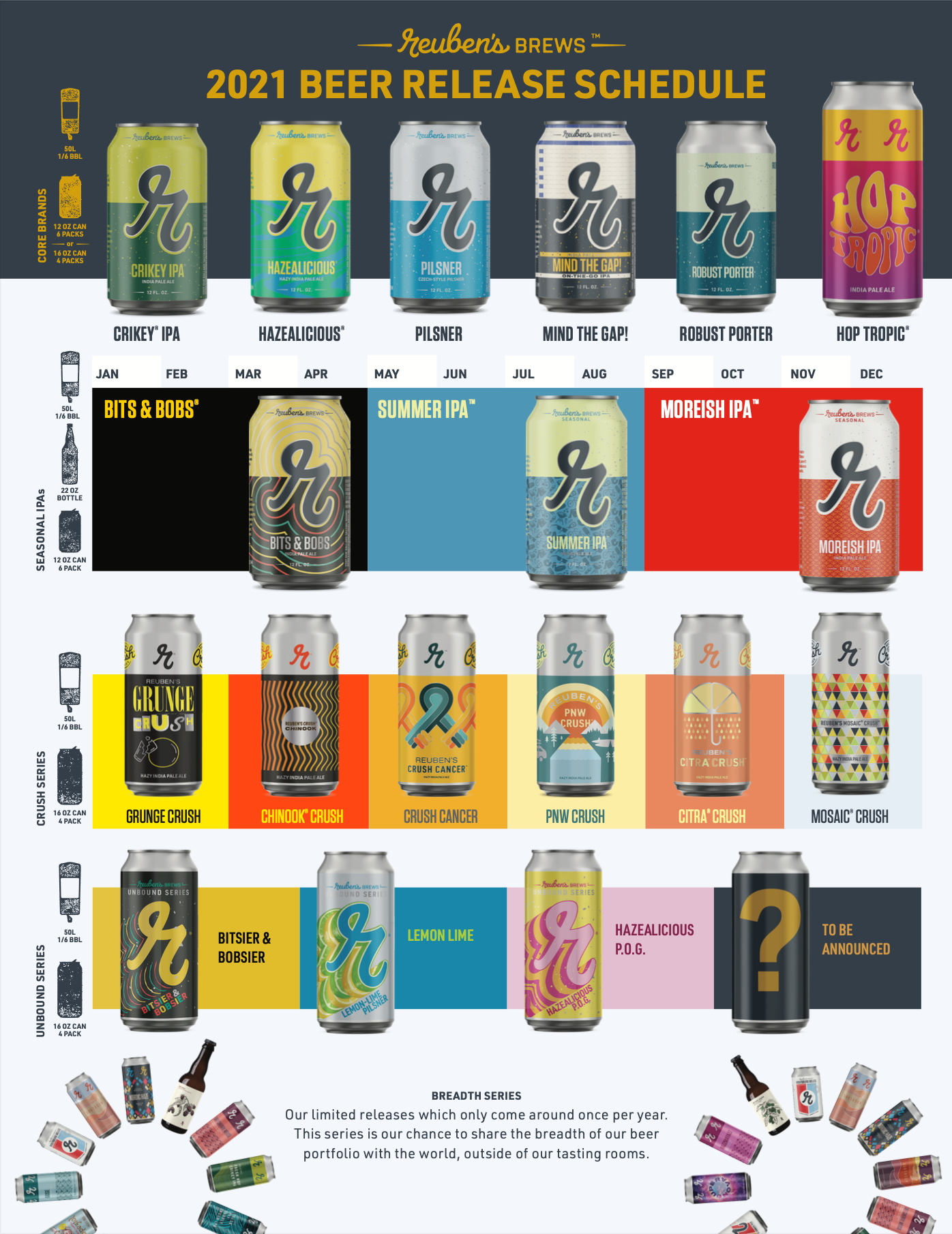 Learn what's in store from Reuben's Brews as it relates to beers releases throughout the year as the Seattle brewer has announced its 2021 Beer Release Calendar. This year's lineup of beers will include offerings from five series of beers – Core Brands, Seasonal IPAs, Crush Series, Unbound Series, and Breadth Series. Distribution of these beers will be across the Pacific Northwest.
Year-round offerings from Reuben's in its Core Brand includes Crikey IPA, Hazealicious, Pilsner, Mind the Gap, Robust Porter, and newly added Hop Tropic. These offerings will be in 12oz cans except for Hop Tropic that will be packaged in a 16oz Tallboy can.
When it comes to Seasonal IPAs, Reuben's will release three 12oz can offerings this year with Bits & Bobs, Summer IPA, and Moreish IPA. This month sees the return of Bits & Bobs. For Winter/Spring 2021 Reuben's has updated the Bits & Bobs malt bill to include white wheat and caramel, along with pale malt, and the hops include a distinct blend of classic and new-school hops Azacca, Mosaic, Sabro, Citra, Chinook, and Columbus.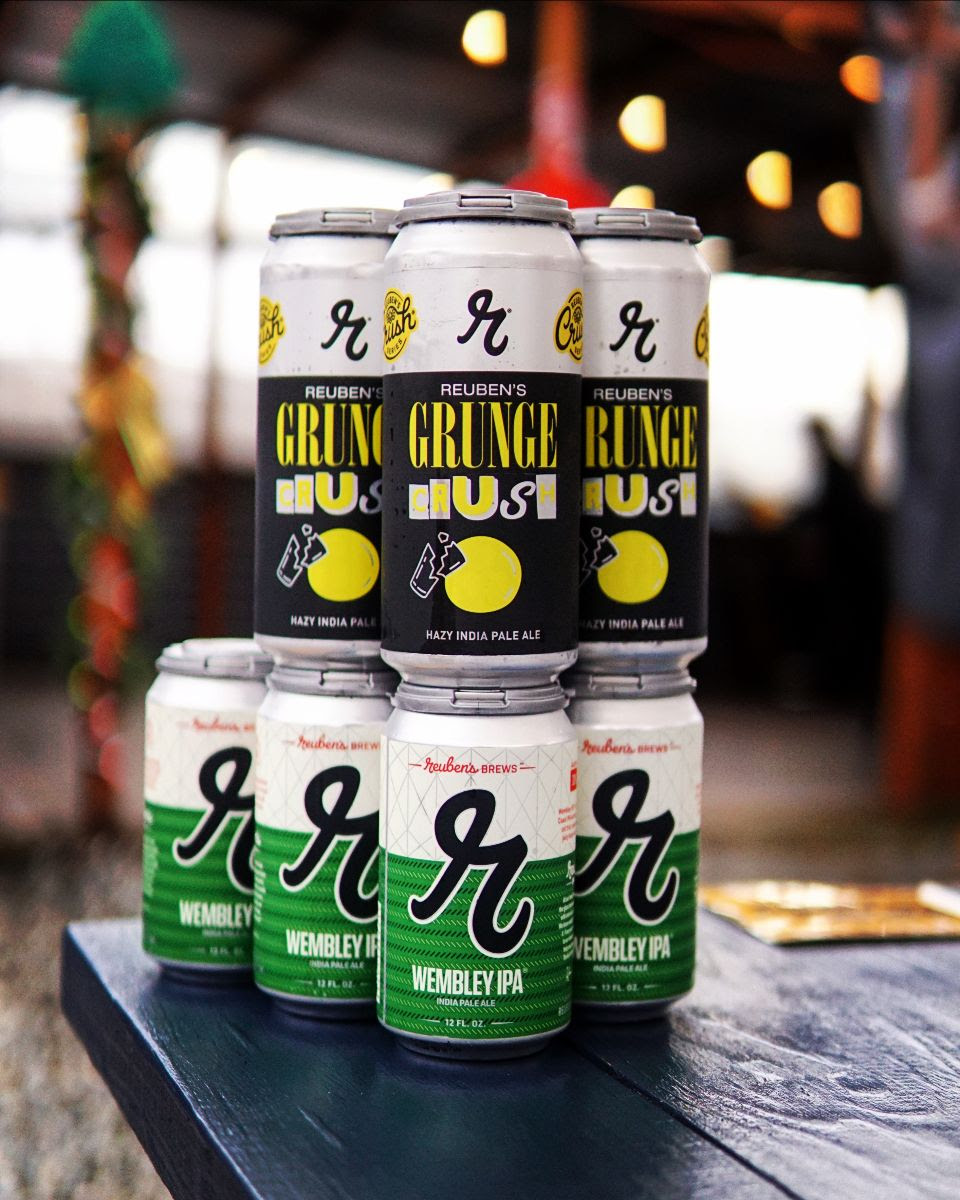 The Crush Series will see six 16oz can releases including the first release of 2021, Reuben's Grunge Crush. Joining this ode to Seattle's musical heritage, will be Chinook Crush, Crush Cancer, PNW Crush, Citra Crush, and Mosaic Crush.
Joining Grunge Crush in distribution this winter is Wembley IPA, Reuben's highly-hopped 7% ABV West Coast IPA that bursts with a nose of fresh cut fruit, supported by a clean and juicy body with pine undertones.
The Unbound Series will bring four beers to light, all in 16oz cans. Look for Bitsier & Bobsier, Lemon Lime, Hazealicious P.O.G. and one yet to be announced beer to close out the year.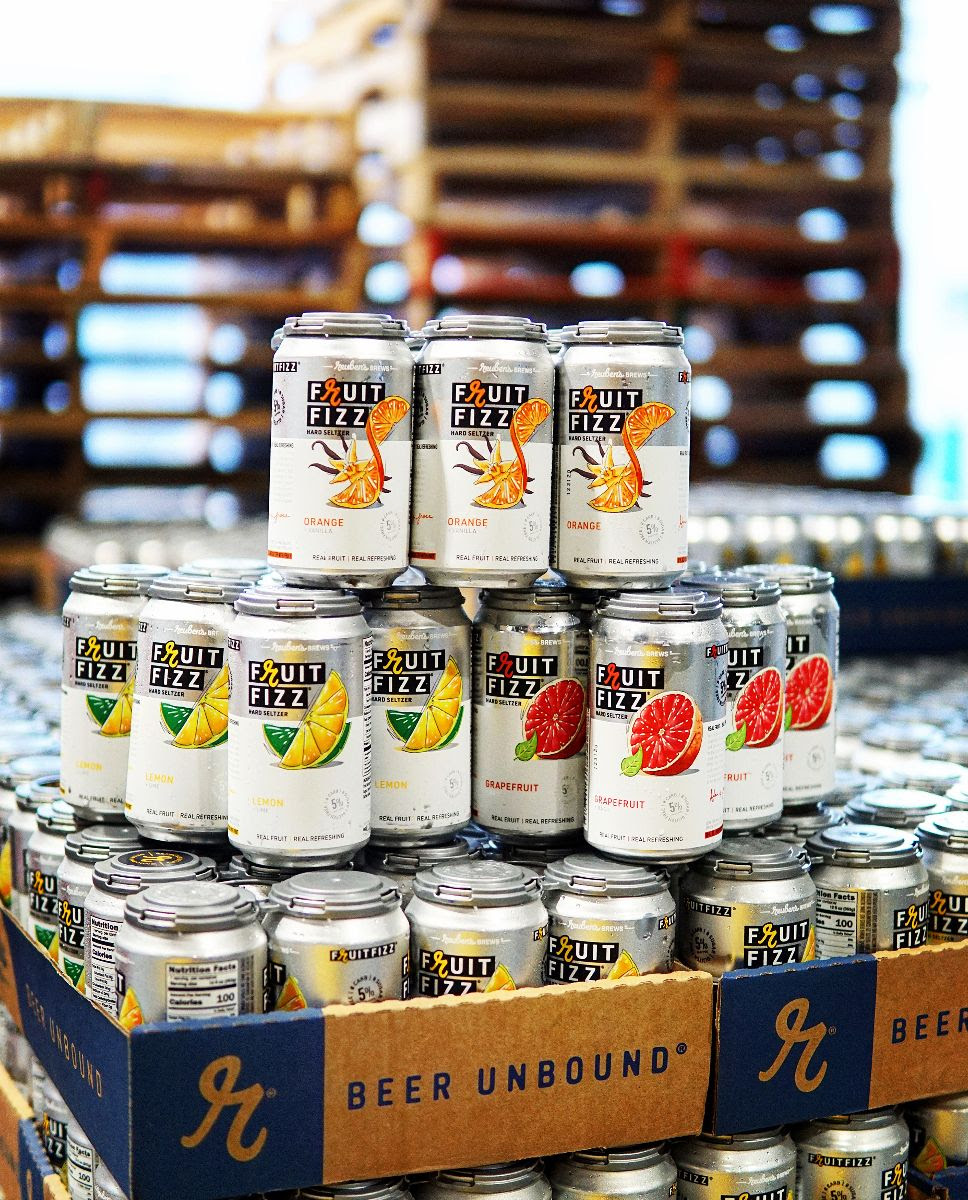 Also returning from Reuben's is its lineup of Hard Seltzer as Fruitfizz Hard Seltzer returns in 12oz cans. Brewed exclusively with real fruit and real brewers ingredients like Belgian Candi Sugar, Fruitfizz is gluten-free and vegan, 5% ABV, with 100 calories, 0g of carbs, and 0g added sugar. 6-packs of ORANGE ZEST, LEMON AND LIME, and GRAPEFRUIT are available exclusively at The Taproom and To-Go Store, as well as Reuben's shipping store for delivery around Washington State.