Reuben's Brews & Great Notion Brewing Collaborate on Passava IPA
|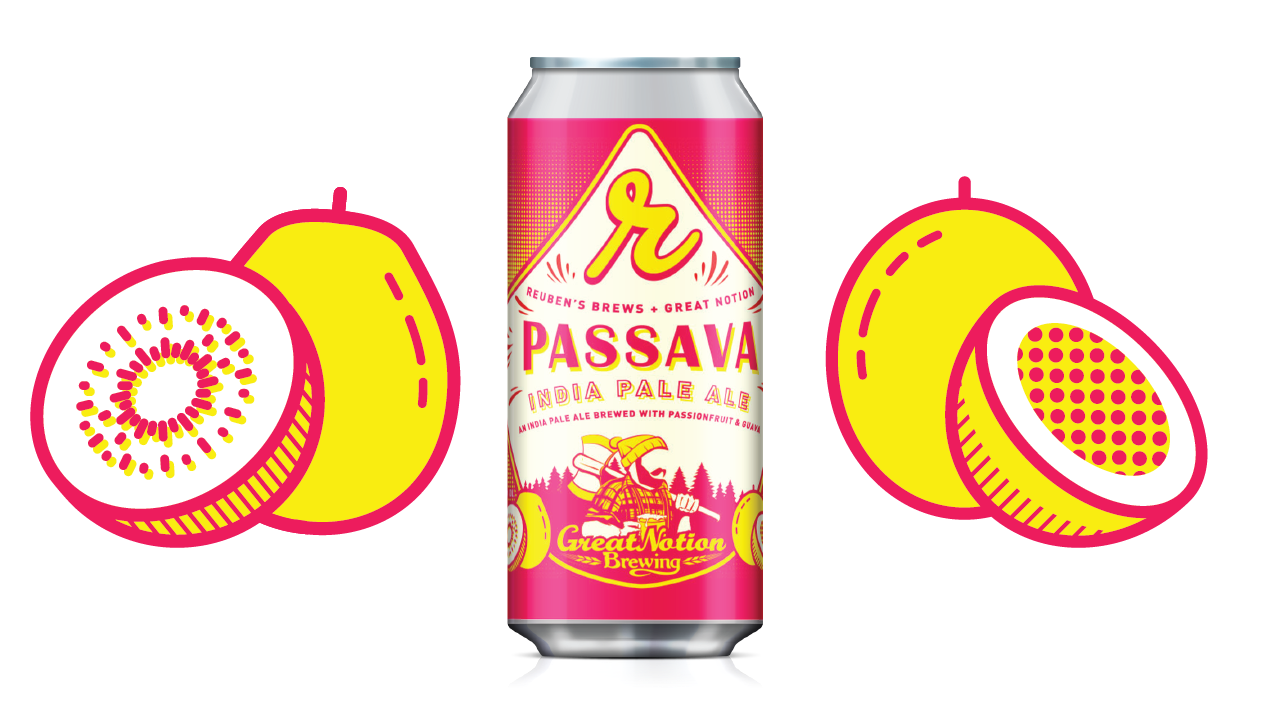 A few weeks ago, the fellas from Great Notion Brewing made a trip up north to Seattle. Part of the adventure was for an event at Brouwer's Café and also a beer release at Chuck's Hop Shop. Another aspect of this trip to the Emerald City was to collaborate with Reuben's Brews on a Hazy IPA.
Passava IPA is an unfiltered IPA that is a result from this anticipated collaboration. This new beer will be released at Reuben's Brews on Saturday, December 8th. Passava IPA is an 8% hazy IPA brewed with passionfruit and guava. This insanely juicy beer is just what it says on the tin: huge guava character on the nose and tons of passionfruit on the body. Both fruits add a citric acidity to the body and the heavy dry hopping adds a cane sugar note to the nose.
Beginning at 11:00am on Saturday, Passava IPA will be available on draft and in 4 packs of 16oz cans. Reuben's will also be pouring three beer from Great Notion. Here is what to expect – Ripe IPA (6%), Boo Berry Muffin (5.5%), and Double Fudge Coconut Brownie (11.5%).
Reuben's Brews
5010 14th Ave NW
Seattle, WA 98107