Reuben's Brews Partners with Ballard FC on Up the Bridges!
|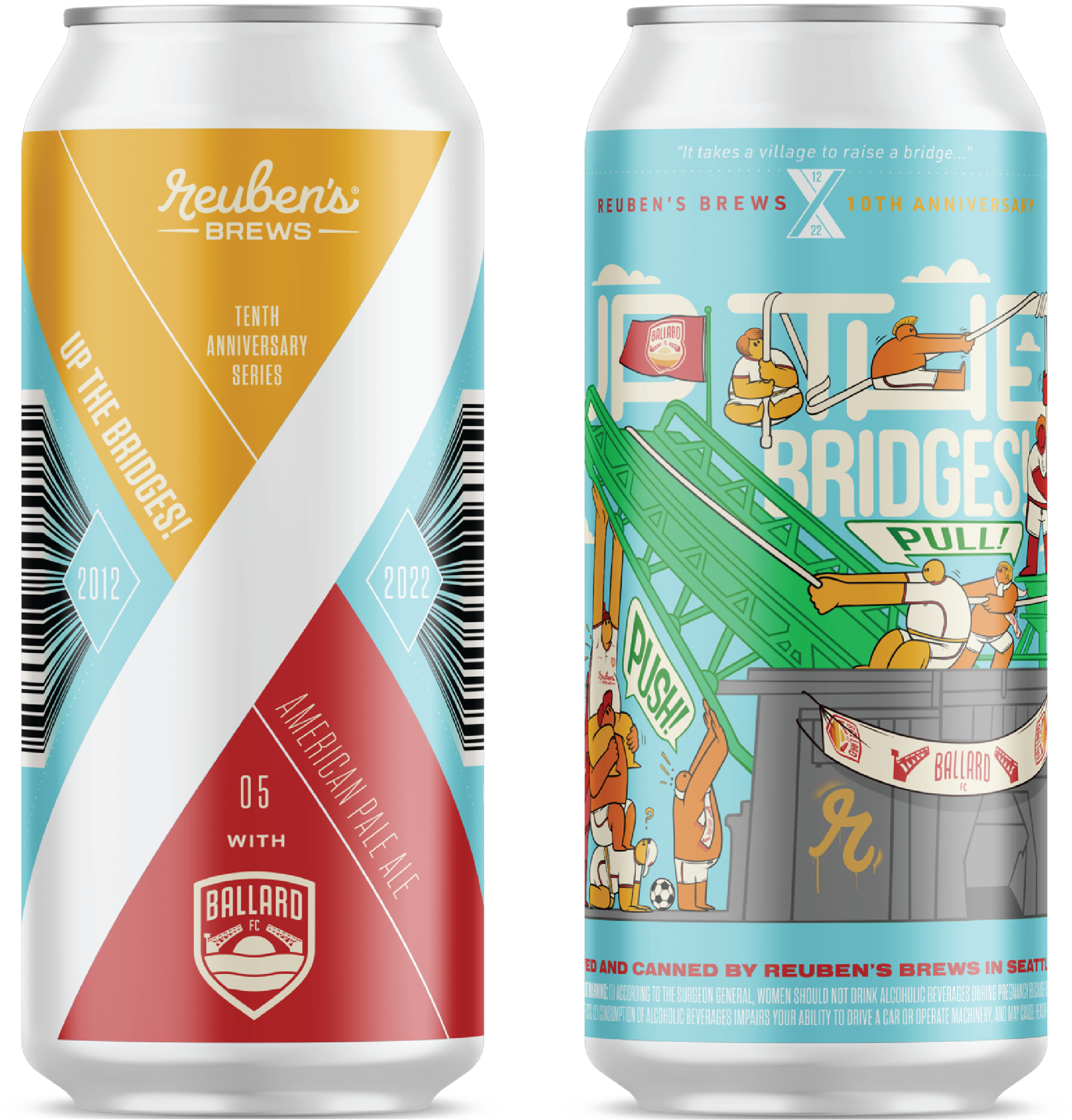 Today, Reuben's Brews releases Up the Bridges!, its fifth beer in its 10th Anniversary Collaboration Series. On this installment, Reuben's teamed up with Ballard FC, the new soccer club that calls Seattle's Ballard neighborhood home.
Up the Bridges! makes its debut in both 16oz cans and on draft at The Taproom located at 5010 14th Ave NW in Seattle when its doors open at 11:00am. The Reuben's team will be in the house giving a special toast at 3:00pm.
An American Pale Ale, Up the Bridges!, features brand-new and tried-and-true hops including HBC 1019 and Cashmere alongside Michigan Chinook and Cascade. This new beer is described as crisp, clean, and hoppy, it's the perfect beer to enjoy at the kickoff of a new soccer season.
Up the Bridges! takes its name from the iconic Ballard Bridge located a few blocks from the Reuben's Taproom and is the battle-cry of the new team. As the title sponsor for the inaugural season of the brewery's neighborhood's first ever USL2 soccer team, Reuben's is proud to continue supporting its community and is able to provide a gathering spot for fans to cheer the neighborhood's new football club.
If you can't attend the event today, look for Up the Bridges! at Ballard FC home games and ask for it at your local bar or bottle shop.