Reuben's Brews Releases Bourbon Barrel Imperial Stout
|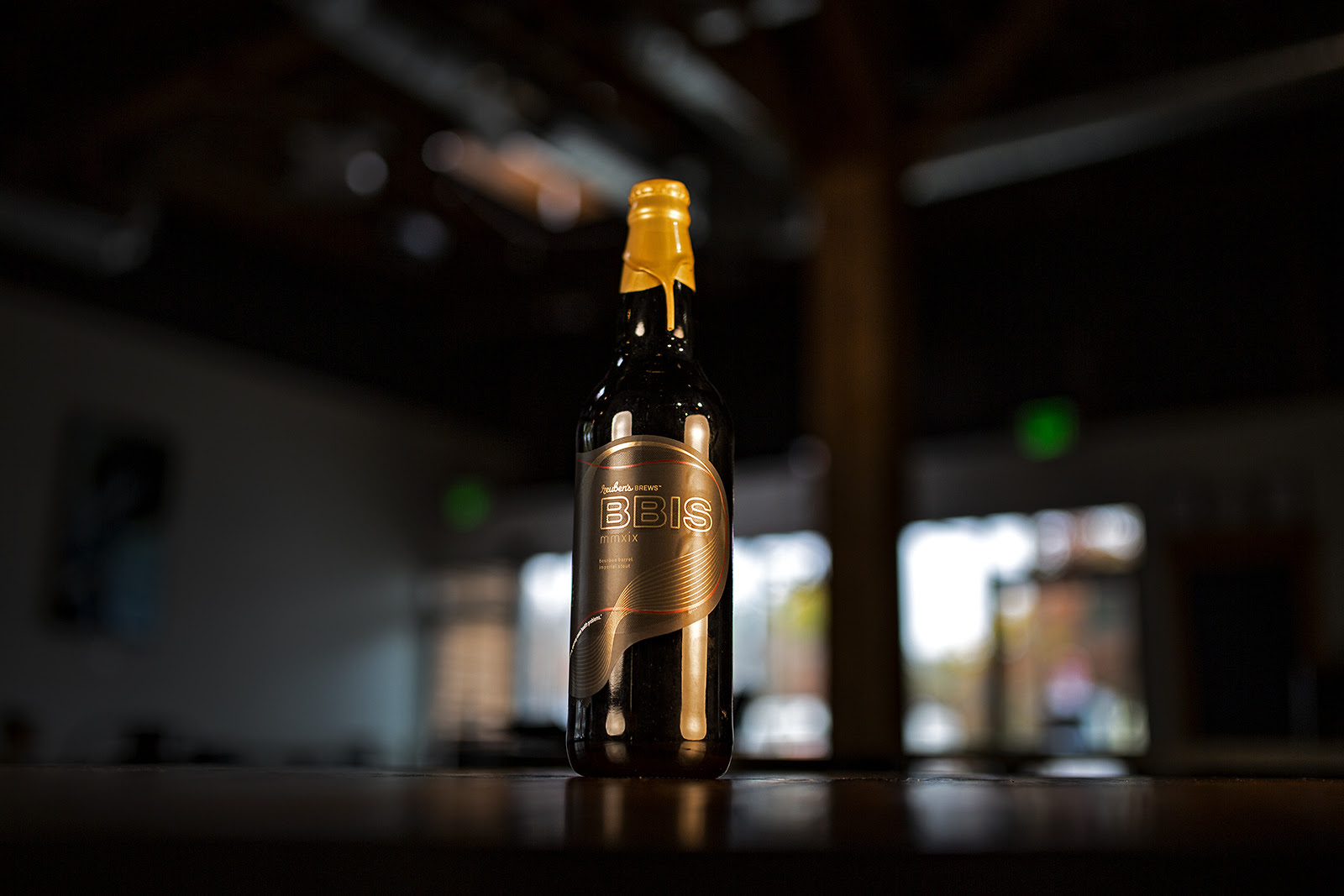 Years in the making, Reuben's Brews is ready to release its 2020 version of its coveted Bourbon Barrel Imperial Stout (BBIS). The eighth vintage of BBIS will be available at The Taproom beginning at Noon on Friday, October 16th.
In producing BBIS, Reuben's Brews took a blend of barrels that have been maturing for about one year. The addition of some two year-aged BBIS into the blend adds layers of complexity to the beer. The brewer barrel aged this stout in a blend of 10- to 12-year bourbon barrels. Using the same oat-forward and British specialty malt recipe that hails back from the original version brewed in 2013, Reuben's introduced some new techniques to make this year's version bigger, richer and silkier.
Bourbon Barrel Imperial Stout Brewery Tasting Notes:
Warming aromas of cocoa, milk chocolate and bourbon. The sip offers a silky mouthfeel, with vanilla and rich milk chocolate mid palate. Background notes of smoke, licorice and coffee are wrapped up with some cherry liquor at the finish.
The annual release of BBIS each autumn marks the start of Reuben's Brews' Barrel Aged Beer release season. And due to COVID-19 restrictions, this year's releases will be a bit different than those of past years. Bottles of BBIS will go on sale online only at ReubensBrews.com/Shop. Bottles will go on sale online at noon on Friday, October 16th on the brewery's online store, and will be available for pickup throughout the weekend. Please maintain safe distancing when arriving at our To-Go Store for pickup.
Previous releases of BBIS have been awarded the Grand National Champion at the United States Beer Tasting Championship, two-time Gold winner at the World Beer Championships, and winner of the Gold at the Best of Craft Beer Awards.
Reuben's Brews – The Taproom
5010 14th Ave NW
Seattle, WA 98107