Rogue Ales Harvests Pacific Ocean Salt to Brew Just A Pinch – Sour Session Ale
|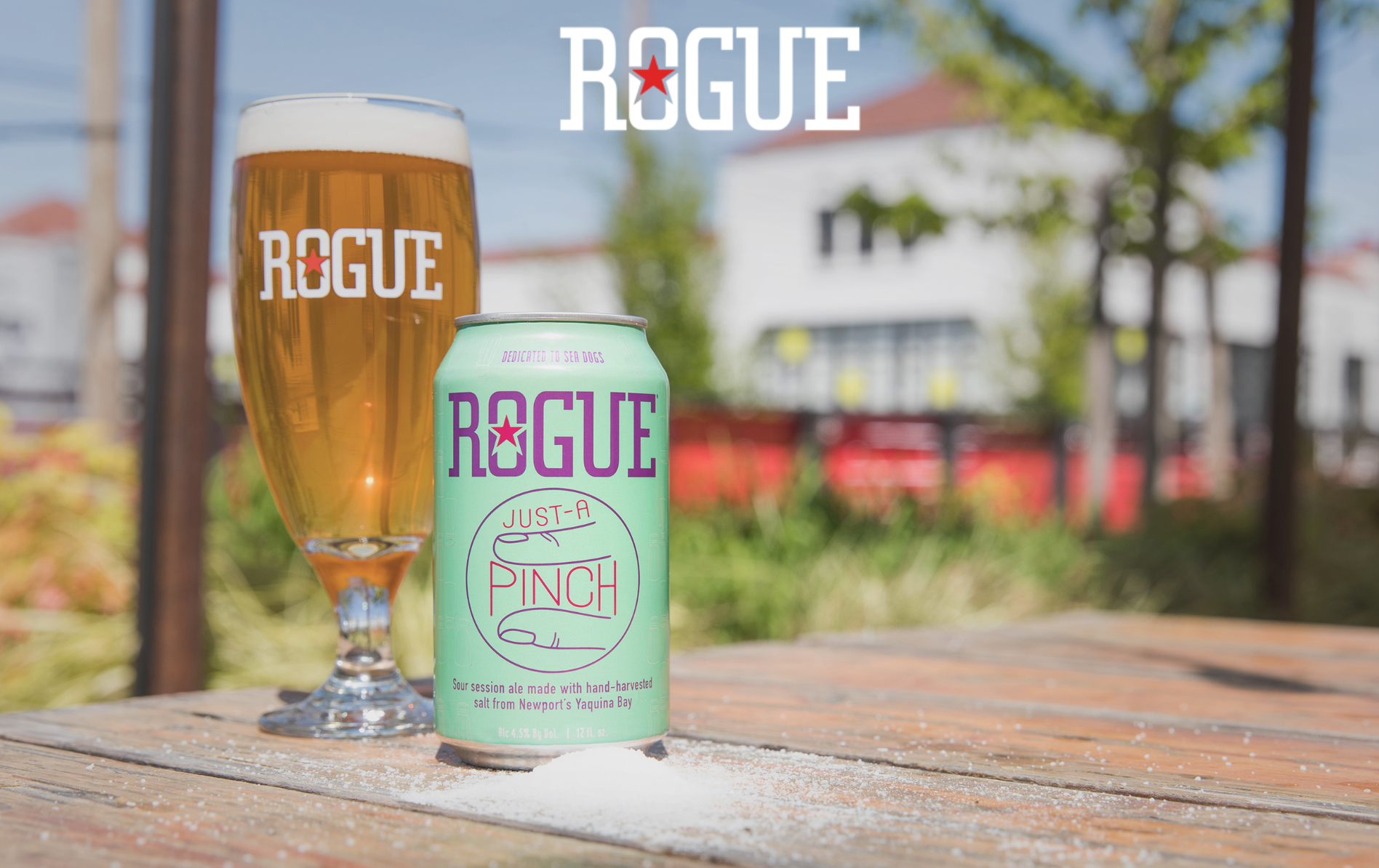 Rogue Ales didn't have to look very far from its brewery in Newport, Oregon for its latest seasonal beer release. In brewing its new Just a Pinch, a sour session ale it decided to learn the art of harvesting sea salt.
Back in March a few members of the team at Rogue hopped on the Enterprise, a commercial crabbing boat. From there they headed out through the mouth of Yaquina Bay into the Pacific Ocean. Once at sea the Enterprise was filled approximately 1,000 gallons of fresh ocean water.
Once they returned to Newport this massive amount of ocean water was delivered to the brewery where the brew team at Rogue boiled down the water to a salt solution. Then this solution was spread across metal pans and baked in the pizza oven to evaporate the brine to get fresh sea salt.
This salt was then use in brewing the new Gose-style beer, Just a Pinch. The beer uses 2-row, white wheat and acidulated malts; Rogue Farms Independent hops; coriander, hand-harvested Yaquina Bay sea salt; Imperial Kaiser yeast and our free range coastal water. The result is a mildly tart, lightly salty and completely refreshing brew that weighs in at just 4.5%, making it the perfect brew for a summer drinking session.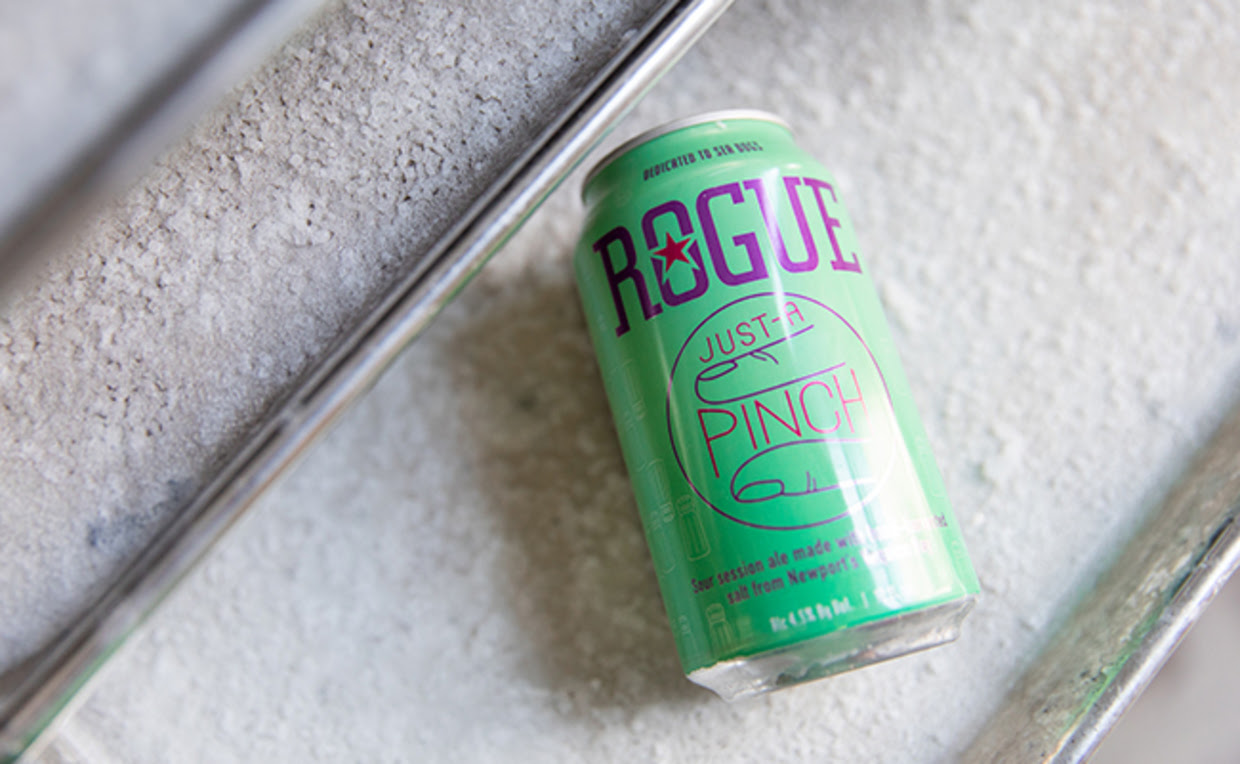 Just a Pinch is available through October 2019 in 6-pack, 12oz cans and on draft. Find Just A Pinch near you on the Rogue Finder.