Rogue Ales Releases Cold Brew 2.0
|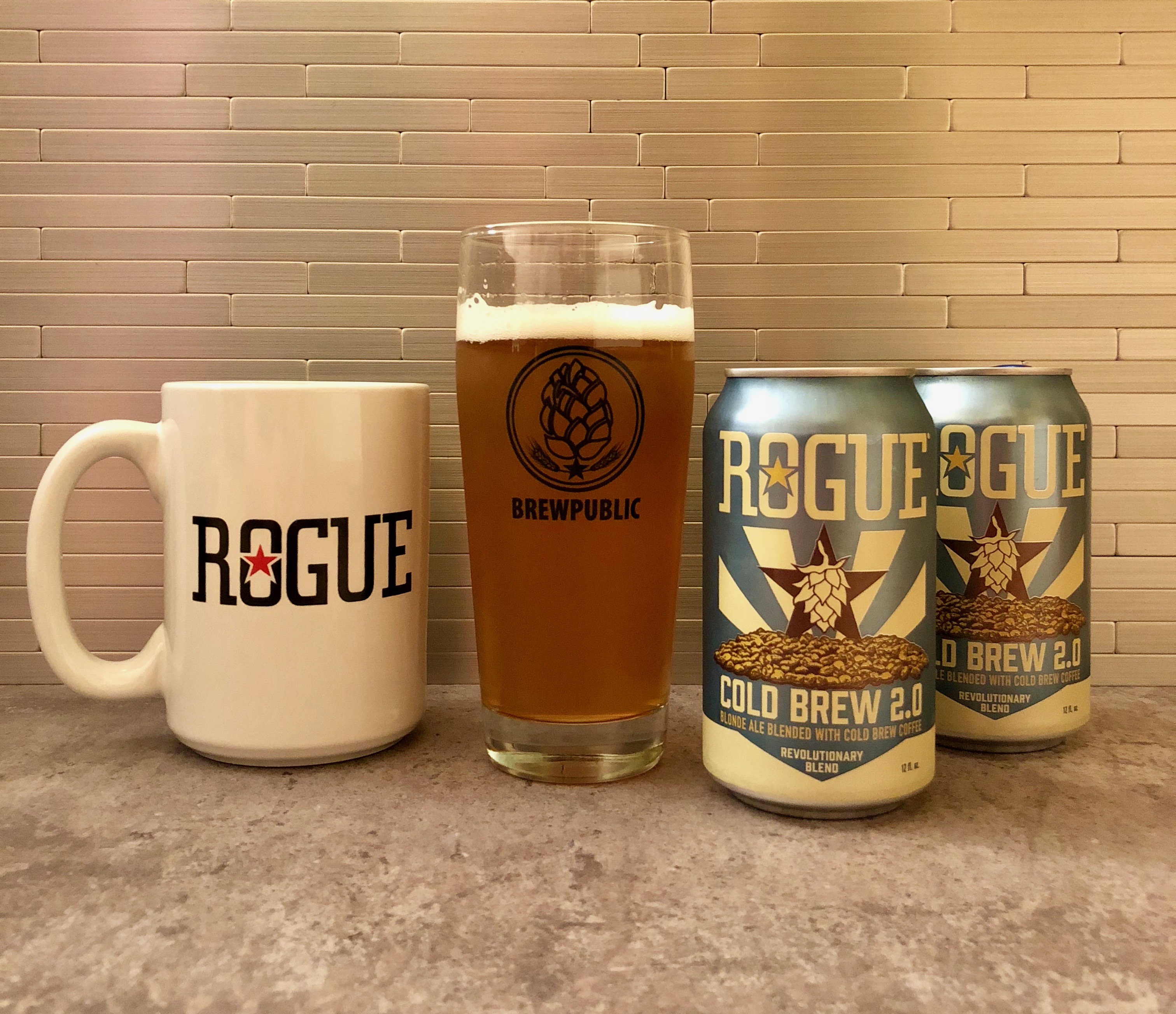 Partnering once again with Stumptown Coffee, Rogue Ales has released its second collaboration beer with its new Cold Brew 2.0. Where its Cold Brew IPA explored the nuances of coffee and hops, Cold Brew 2.0 veers towards the use of malts and coffee flavors in a blonde ale.
"We love brewing with cold brew coffee because it is bold and smooth, but it also has less acidity than regular drip coffee and it blends nicely with the malts in the beer," says Rogue Brewmaster John Maier, in a statement. "Our beer and Stumptown's coffee collide to create something sessionable and really damn tasty. I love it after a bike ride."
Cold Brew 2.0 Stats:
Ingredients: Pilsner, Chit and White Wheat malts; Flaked Brown Rice; Sterling Hops; Stumptown Cold Brew Coffee; Cacao Nibs; American Ale Yeast, Free Range Coastal Water
5.6% ABV
30 IBU
12° PLATO
7° L
90 AA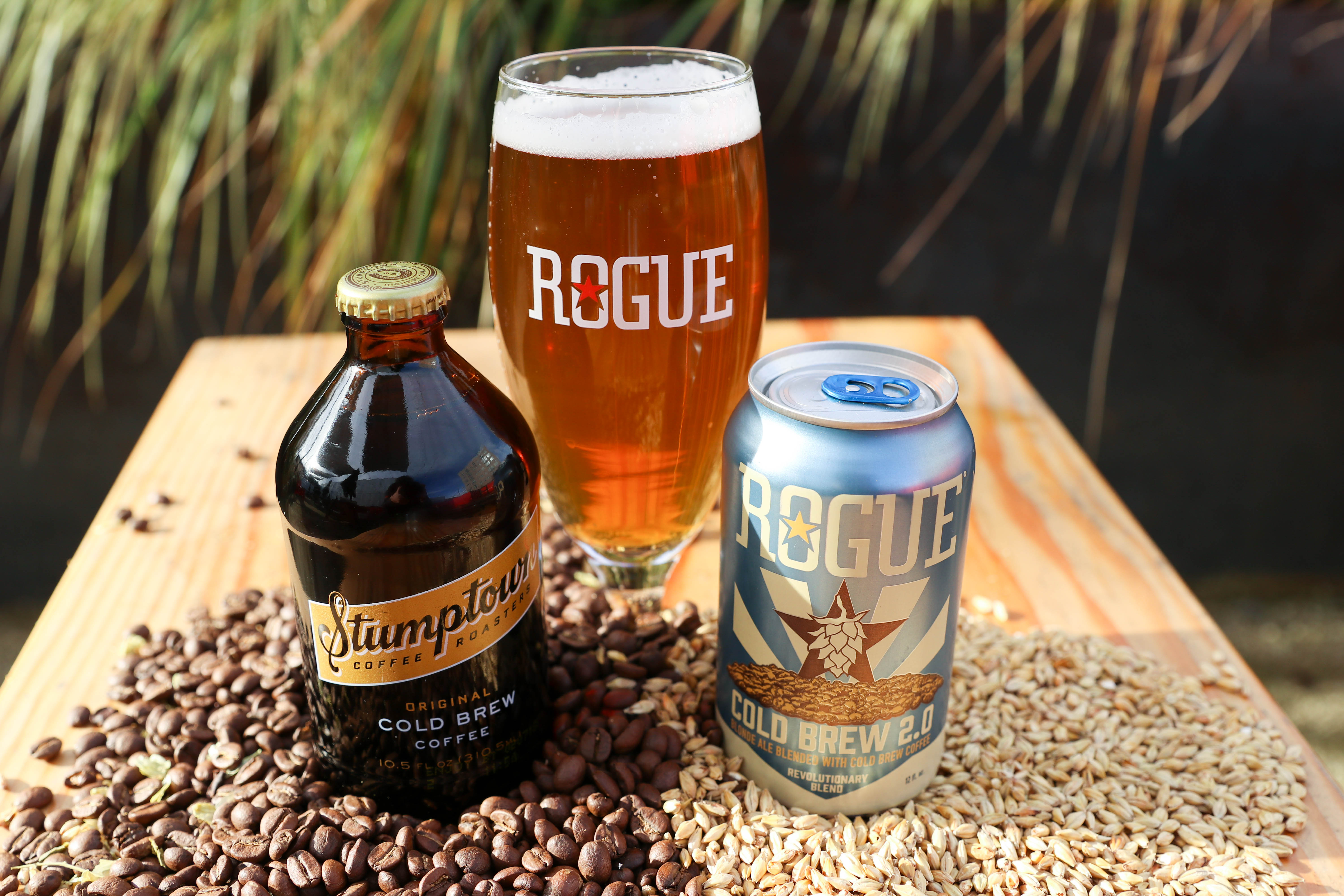 Cold Brew 2.0 is available nationally in 6-packs of 12 ounce cans and on draft. Use the Rogue Finder to find it near you.