Rogue Ales Releases Côtes du Rogue – Mixed Culture, Barrel-Aged Sour Ale
|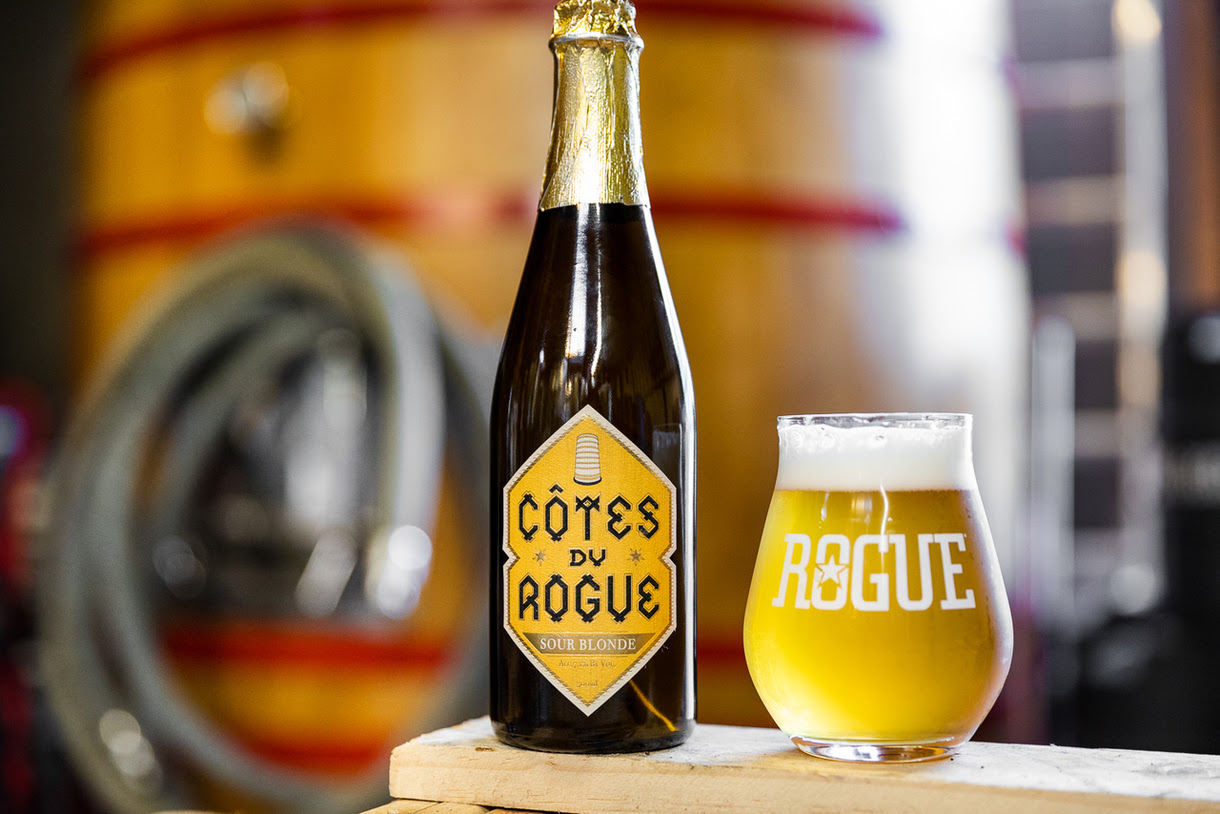 Years in the making, Rogue Ales has hit it out of the park with its first-ever mixed culture, barrel-aged sour ale, Côtes du Rogue. Released nationwide, this special release that's available in 500mL bottles is limited to 350 cases.
"Innovation and creating new, unique products are at the forefront of everything we do," states Rogue President, Dharma Tamm, in a release. "We've really wanted to create more traditional sour beers so last year we invested in three foeders and have made our Rogue Eastside Pub and Pilot Brewery the official Rogue souring house. We are thrilled to introduce Côtes du Rogue as our first barrel-aged sour beer and can't wait to continue experimenting with this popular style."
"Côtes du Rogue was a beer years in the making. It all started several years ago, when we caught a wild yeast strain from the open air of the Yaquina Bay," said Danny Connors, Rogue Innovation Brewer, in a release. "We cultivated the strain, along with 5 common varieties in 16 barrels, selecting and blending the best of them to form our house mixed culture. With this unique culture we've created a series of limited, foeder-aged, sour beers to get your taste buds tingling and Côtes du Rogue is the first in that series."
Côtes du Rogue is a subtle sour blonde ale that's full of stone fruit flavors, most notably apricot that's layered with oak barrel notes. These fruits are balanced with a nice, pleasant tartness, nothing over the top, but of an acidity that brings your lips back to the glass for additional sensory analysis. Côtes du Rogue is a beer worthy of the style and one worth seeking out. The beer's 7.1% ABV is well hidden so beware.
Côtes du Rogue is available for home delivery and shipping at buy.rogue.com $14.99/500mL bottle. Use the Rogue Finder to find Côtes du Rogue near you.