Rogue Ales Releases Counter Currant Ale with Black Currants
|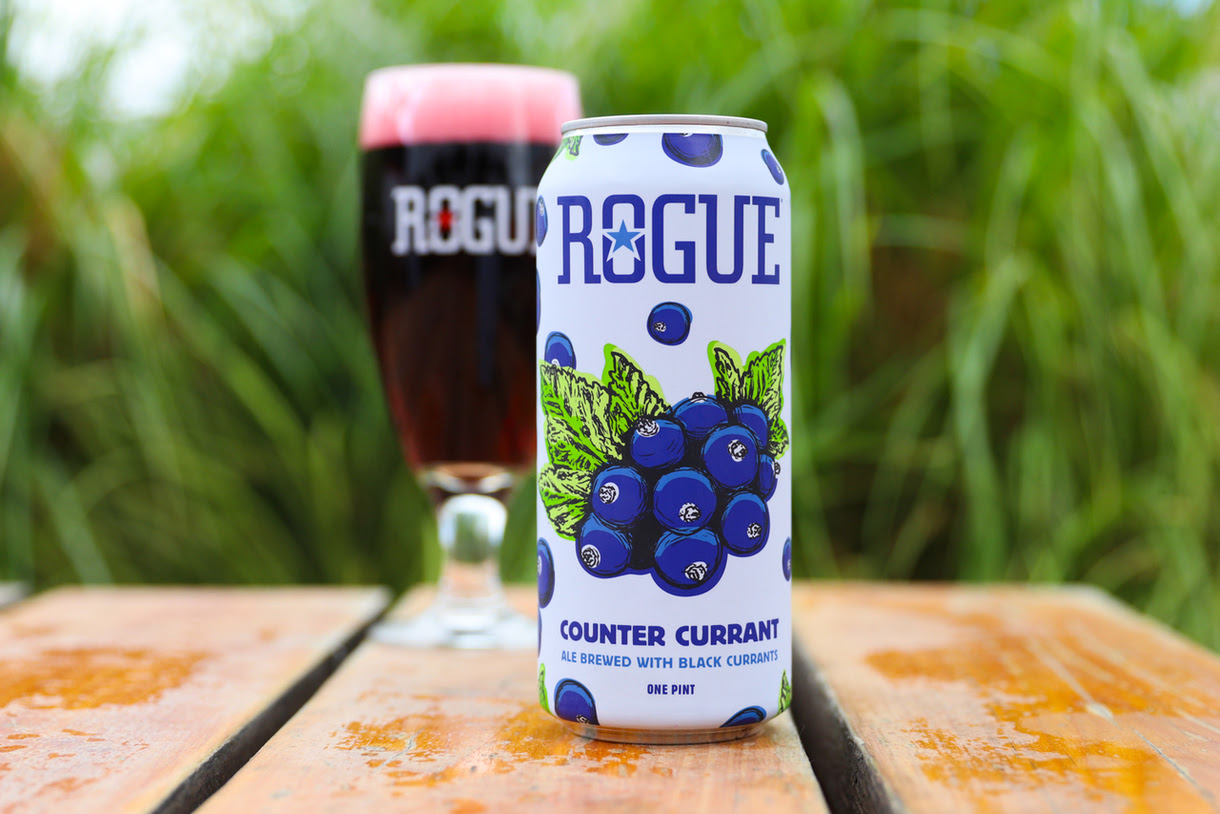 For its latest release Rogue Ales & Spirits incorporates black currants into a tart ale. This farm to glass beer began at Rogue Farms from the harvest of its black currant crops and then was brought down to the Oregon Coast for brew day to create Counter Currant.
The result is a beautiful deep purple color appearance in a fruit ale with prominent flavors of black currant in a dry yet slight mouth puckering tart finish.
"The berries add layers of flavor to the lightly hopped ale," said Brewmaster John Maier in a statement. "Black currants have a sweet and earthy flavor profile and floral aromatics, which makes this ale a balanced sip with depth of flavor. It's a great beer to go on your Thanksgiving table."
Still fairly uncommon in the United States, black currants (also known as cassis) have a cabernet sauvignon-like intensity that is balanced with a strong backbone of acidity and sweetness.
Counter Currant 9 Ingredients:
2-Row, Munich, Wheat, Red X & Dextrapils Malt
Rogue Farms Liberty Hops
Rogue Farms Black Currants
Pacman Yeast
Free Range Coastal Water
Counter Currant is available nationally on draft and in 4-pack, 16 ounce cans from November 2018 through February 2019. Use the Rogue Finder to find it near you.