Rogue Ales Returns with Straight Outta Newport…Oregon
|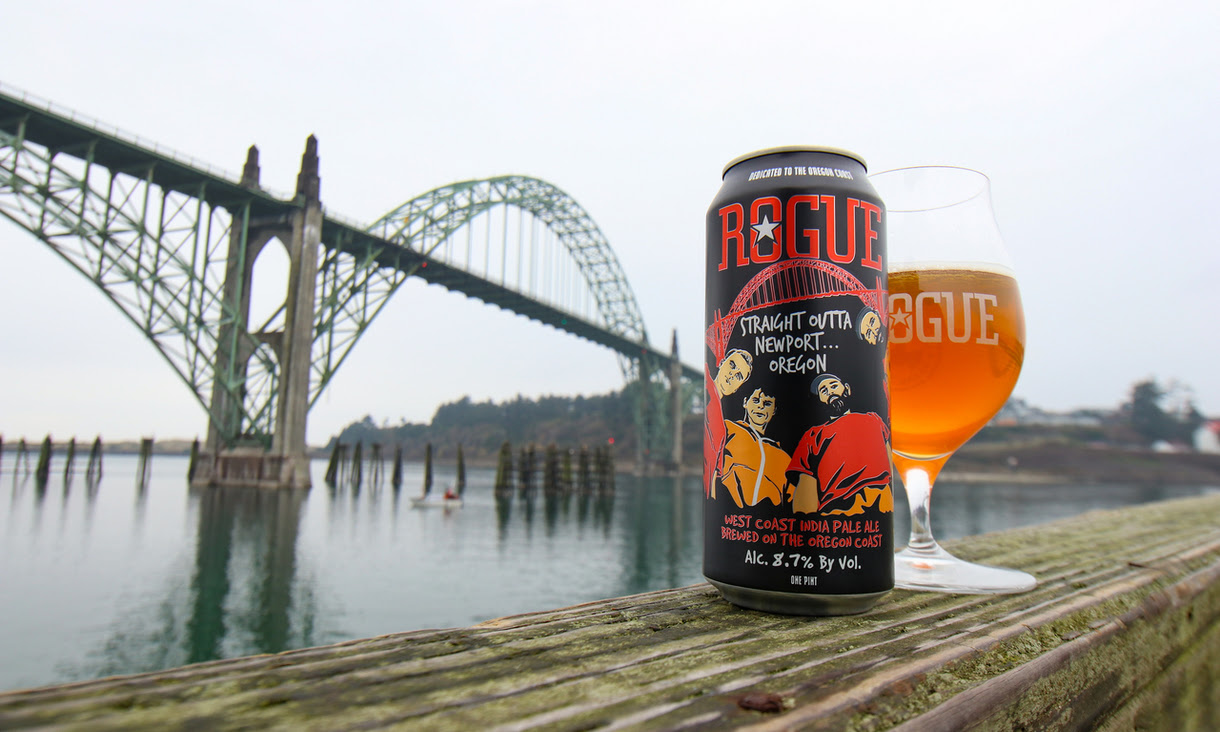 Back for a limited time beginning in January 2019 is Straight Outta Newport…Oregon Double IPA from Rogue Ales & Spirits. This beer made its debut at the 2017 Oregon Brewers Festival and made its way into the Rogue canned beer lineup about one year ago.
"This is our biggest and boldest IPA packed with ridiculous amounts of Citra, Mosaic and Comet hops," said Rogue Innovation Brewer Michael King in a statement. "The beer upends expectations for double IPAs—it has huge hop character and flavor but is surprisingly easy to drink."
Straight Outta Newport…Oregon is a West Coast-style Double IPA that sits at 8.7% ABV and 73 IBUs. The beer gets its citrusy flavors and aromas from its use of Citra, Mosaic, Comet, Hallertau, Magnum hops.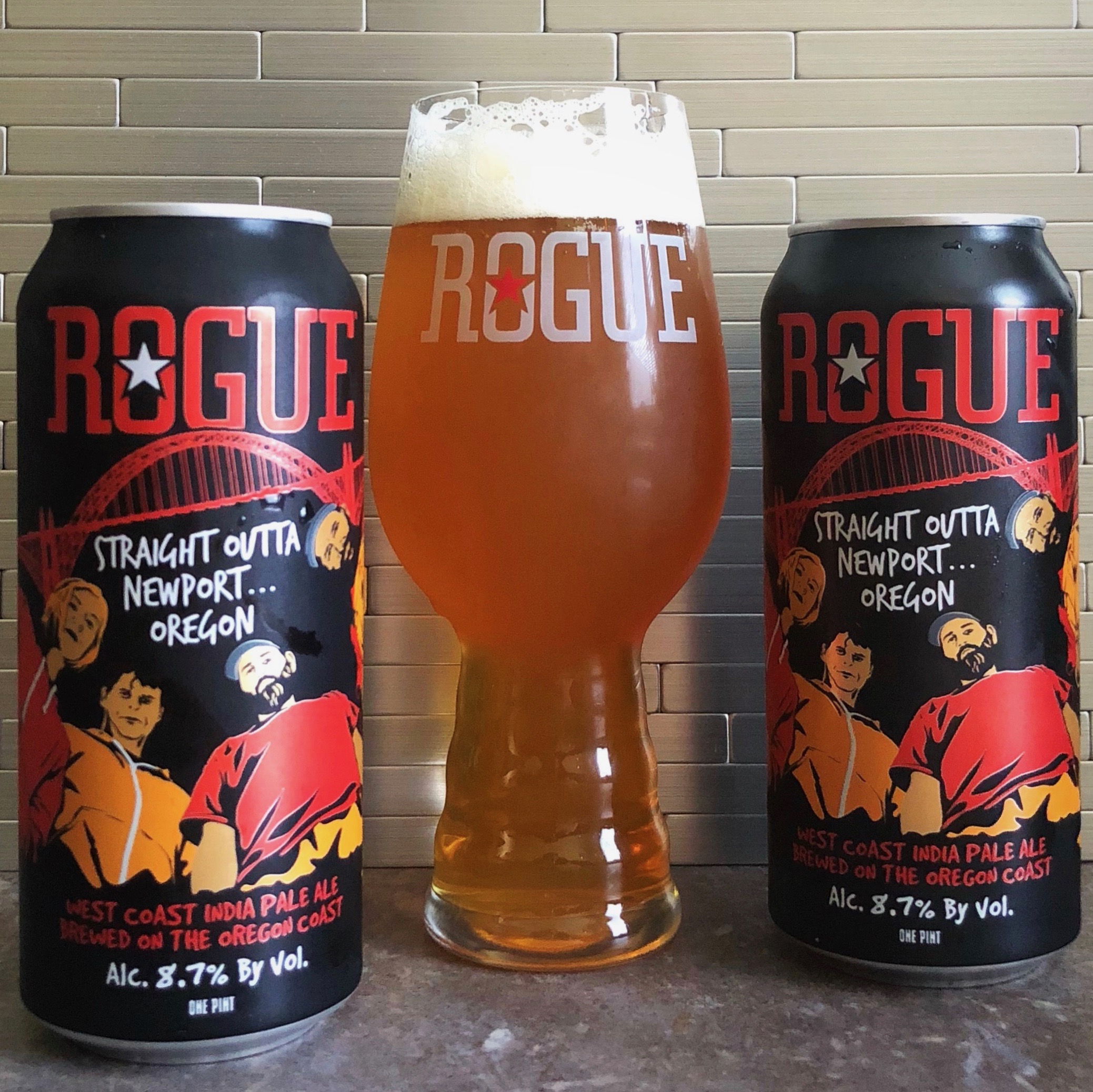 "By looking at the Straight Outta Newport can, you can see exactly what matters to us: our coastal roots and the brewers who create the incredible beers we drink," said Rogue General Manager and soon to be Rogue President Dharma Tamm in a statement.
Straight Outta Newport…Oregon will be available in January nationwide for a limited time in 16 ounce four pack cans and on draft. Use the Rogue Finder to find Straight Outta Newport near you.