Rogue Ales & Spirits to Release Spruce Tip IPA via Online Pre-Sale
|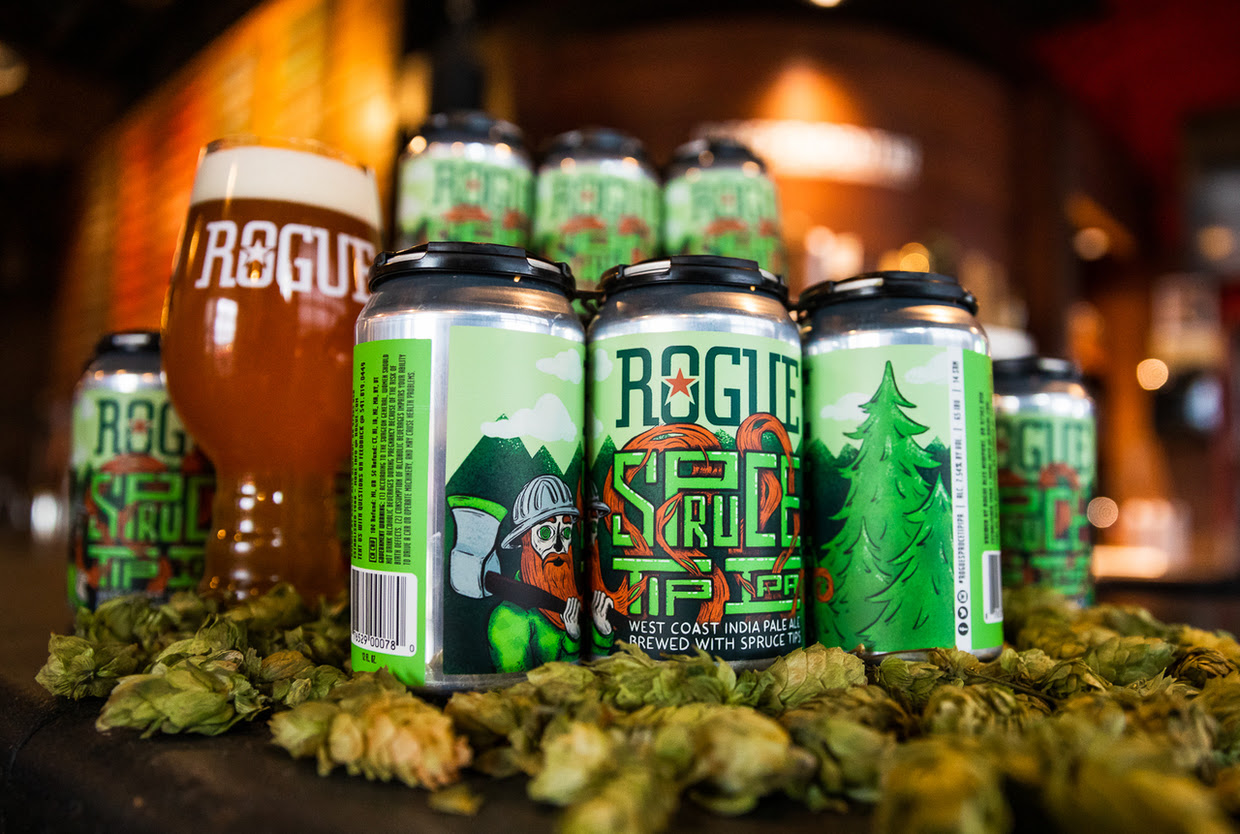 A new limited West Coast IPA is now available to purchase online from Rogue Ales & Spirits. Hitting Rogue Pubs beginning on Saturday will be its new Spruce Tip IPA.
Spruce Tip IPA is described as a mouth-watering West Coast India Pale Ale that's brewed with a few of the newer hops. This hop bill includes Mosaic, Victoria's Secret, Belma, Huell Melon and Crystal hops alongside Alaskan spruce tips. The wild hop aromas transition to intense spruce tip sweetness in this one-of-kind West Coast IPA. Spruce Tip IPA is brewed in collaboration with Rogue's friends from Pep's Packing in Gustavus, Alaska. The beer sits at 7.5% ABV and 65 IBUs.
Rogue is pre-selling Spruce Tip IPA on its website at $12.50 per six-pack. There are only 800 cases of this beer in the world. Pick-ups will run from February 15 – 29 at select Rogue pubs in Newport and Portland.