Rosenstadt Brewery Adds Rosenstadt Pilsner to its Lineup
|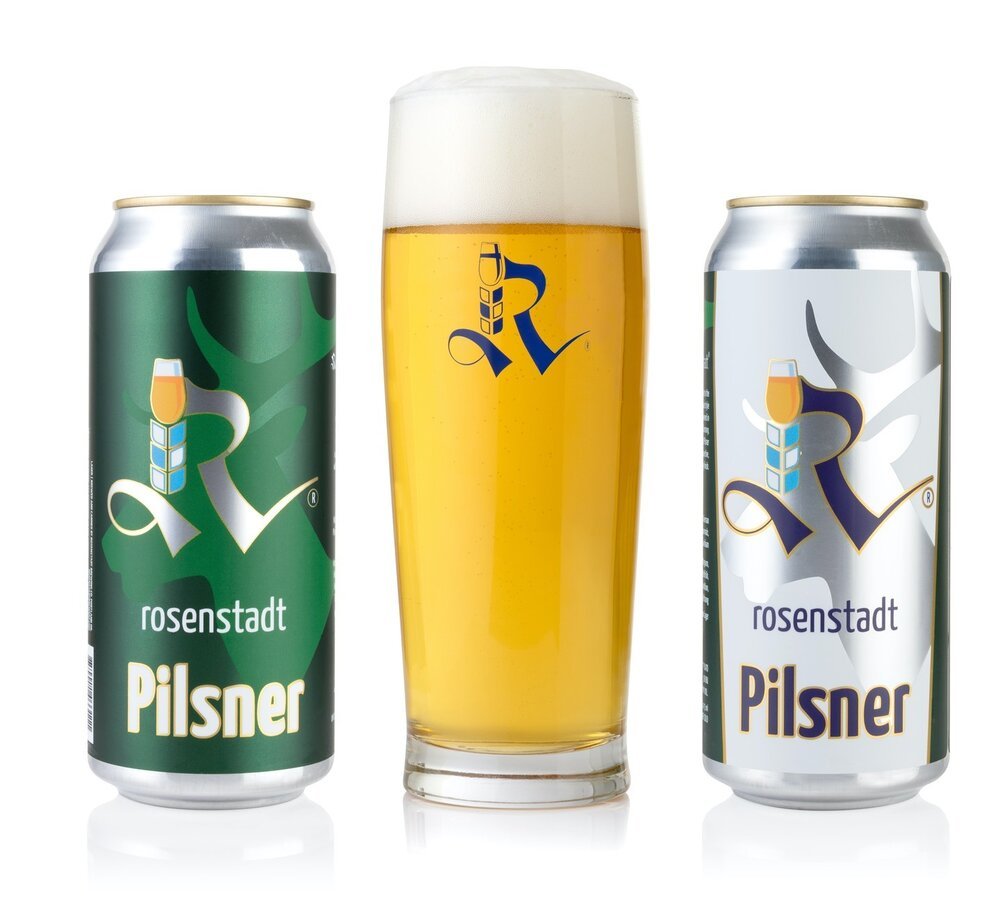 On its latest release, Rosenstadt Brewery found inspiration from Northern Germany on the hop-forward Rosenstadt Pilsner. This new Pilsner is now available in 4-pack, 16oz cans and on draft.
Rosenstadt Pilsner features a malt bill of Premium German Pilsner Malt, Sauermalz, and Carafoam. To give this Pilsner its hop-forward character, it's hopped with German Magnum, Hallertauer, Mittelfrüh, Hallertauer Tradition, and Tettnanger Tettnang Hops.
This gives Rosenstadt Pilsner its golden color and crisp, bone-dry finish. Clean bitterness hits the center of the palate, with noble hops offering accompanying herbal, floral, and spicy aromas. A blend of premium and heirloom German pilsner malts provide malty-sweet, biscuity character in support at just 4.9% ABV.
On Friday, Rosenstadt Brewery will be at Belmont Station from 4:00-6:00pm pouring samples of their new Rosenstadt Pilsner. Plus, at 4:30pm, they'll tap a gravity keg of the new Pils.