Samuel Adams Releases Sam '76 Nationwide
|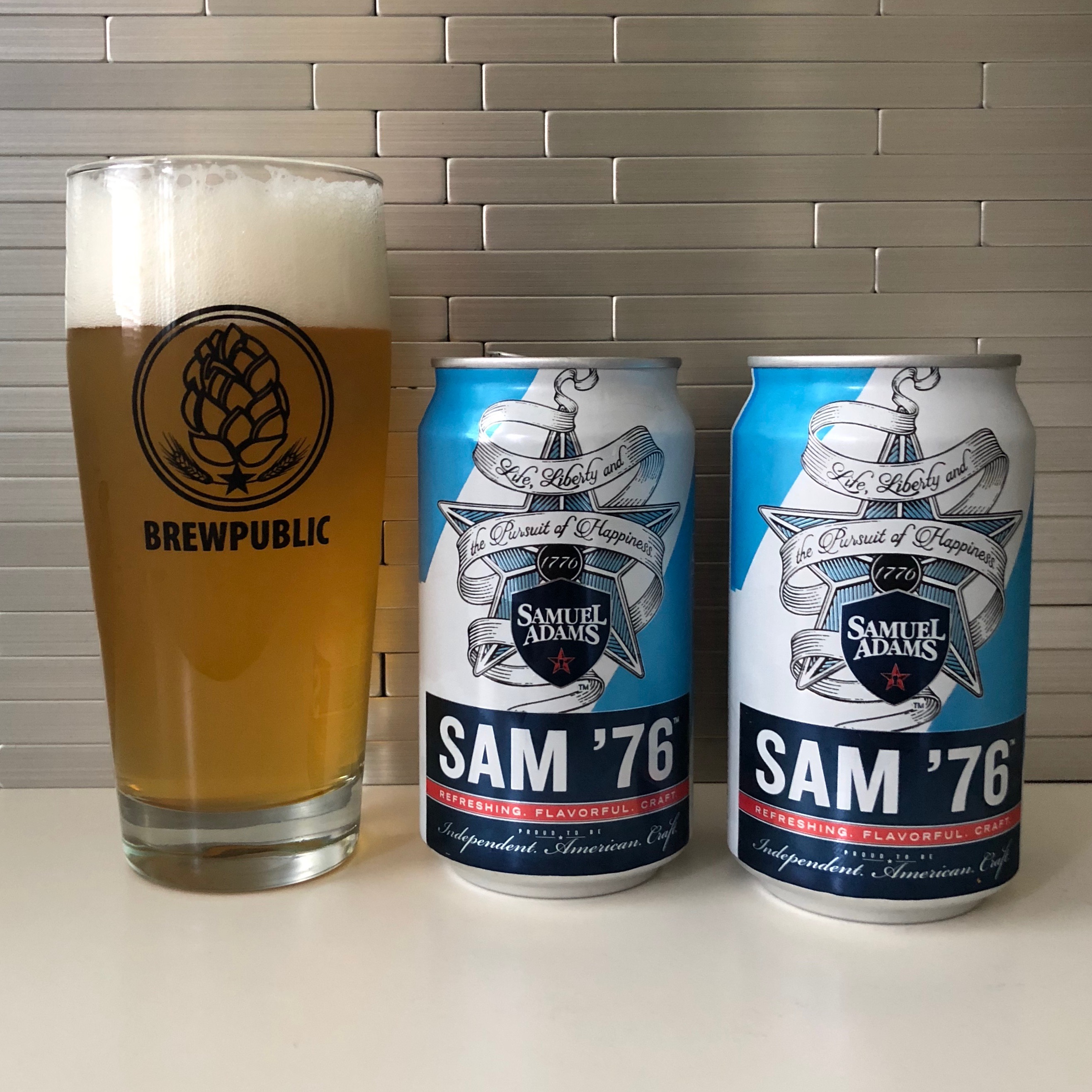 Samuel Adams, the country's largest craft brewer, starts the New Year off with a new nationwide release with its Sam '76. This new session beer combines the flavors of both, ale and lager all in one beer.
According to Sam Adams it took its brewers from its nano brewery in Jamaican Plain neighborhood of Boston 60 different test brews to perfect the final recipe of Sam '76. To unite these two vastly different styles of beer the brewers began the brew with two active fermentations, one a top fermented ale and the other a bottom fermented lager. Each of these base beers were then combined during a final maturation step when both yeast depend on each other during a so called tag team fermentation. This beer then had a late addition dry hopping that creates a unique beer that is now brewed on a large scale.
Upon sampling this new Sam '76 first thing we noticed that this sessionable beer at 4.7% ABV is different from other beers in the session category. Not as crisp as a lager such as Sam Adam's delightful Noble Pils and less hoppy than that of a standard Pale Ale, Sam '76 is still an easy drinking light bodied beer.  
"We've brewed a revolutionary beer that brings together the best attributes of lager and ale with a taste and aroma that will completely surprise any craft beer drinker. We wanted to offer drinkers a craft beer they can enjoy during any drinking occasion, from a tailgate to an afternoon with friends, and that's exactly what Sam '76 delivers. It took many iterations to get right, but with one sip you'll understand why this beer is so unique." – Jim Koch, Samuel Adams Founder & Brewer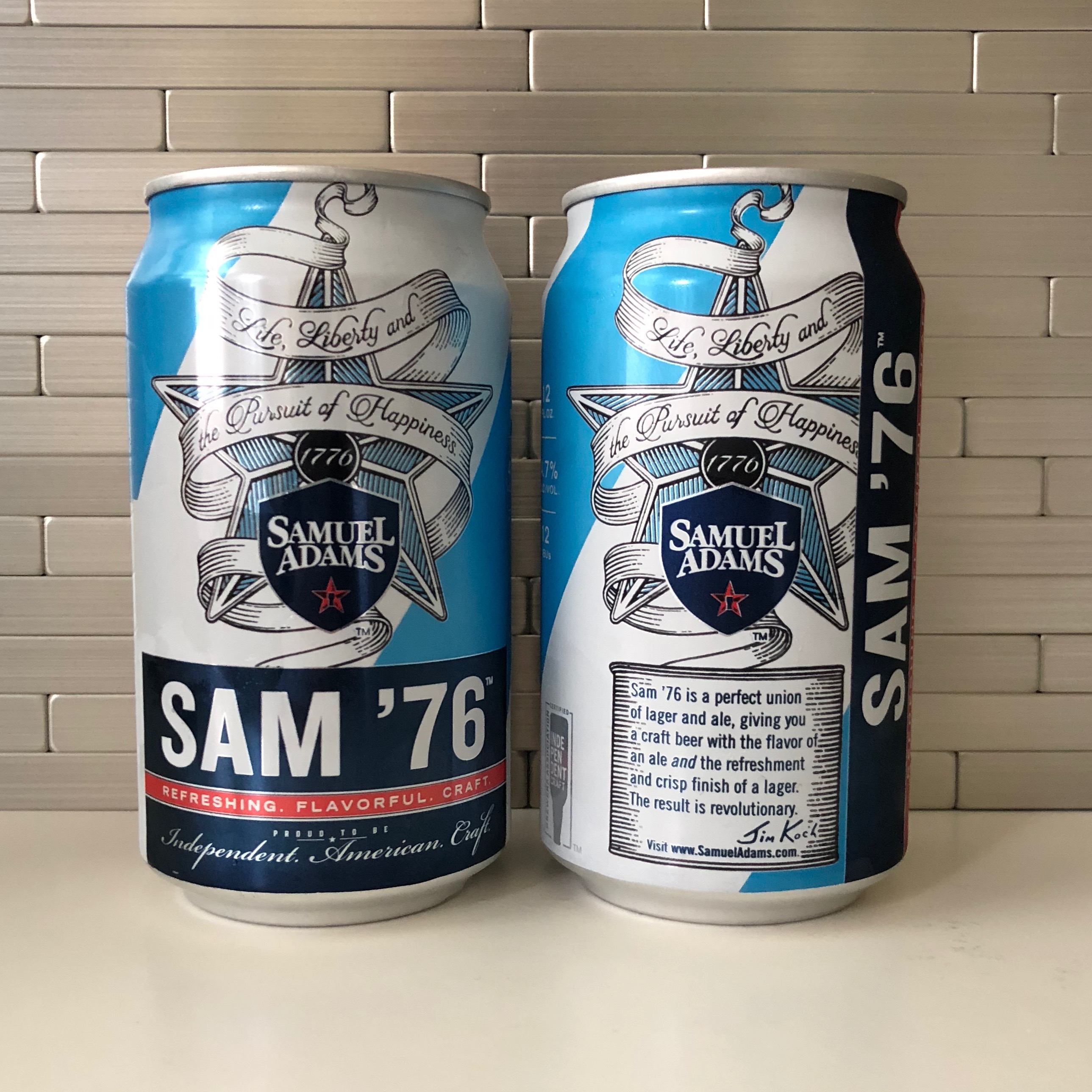 Sam '76 Stats:
Style: Lager
Malt: Samuel Adams Pale-2 Row Harrington Blend, White Wheat, Golden Naked Flakes, and Carafoam
Hops: American Cascade, Citra, Mosaic and Simcoe
Yeast Strains: Lager and Ale Yeast
IBU: 12
ABV: 4.7%
Sam '76 is currently rolling out to distribution nationwide in six-pack cans at a suggested retail price of $8.99-$9.99, 12-pack cans for a suggested retail price of $15.99-$17.99, and 16 oz. single serve cans for a suggested retail price of $1.99-$2.49. Prices for each package vary by market.
To locate any of the Samuel Adams beers near you, visit the Sam Adams Beer Locator at www.samueladams.com/find-a-sam.