Shiner Returns with Strawberry Blonde, its Summer Seasonal
|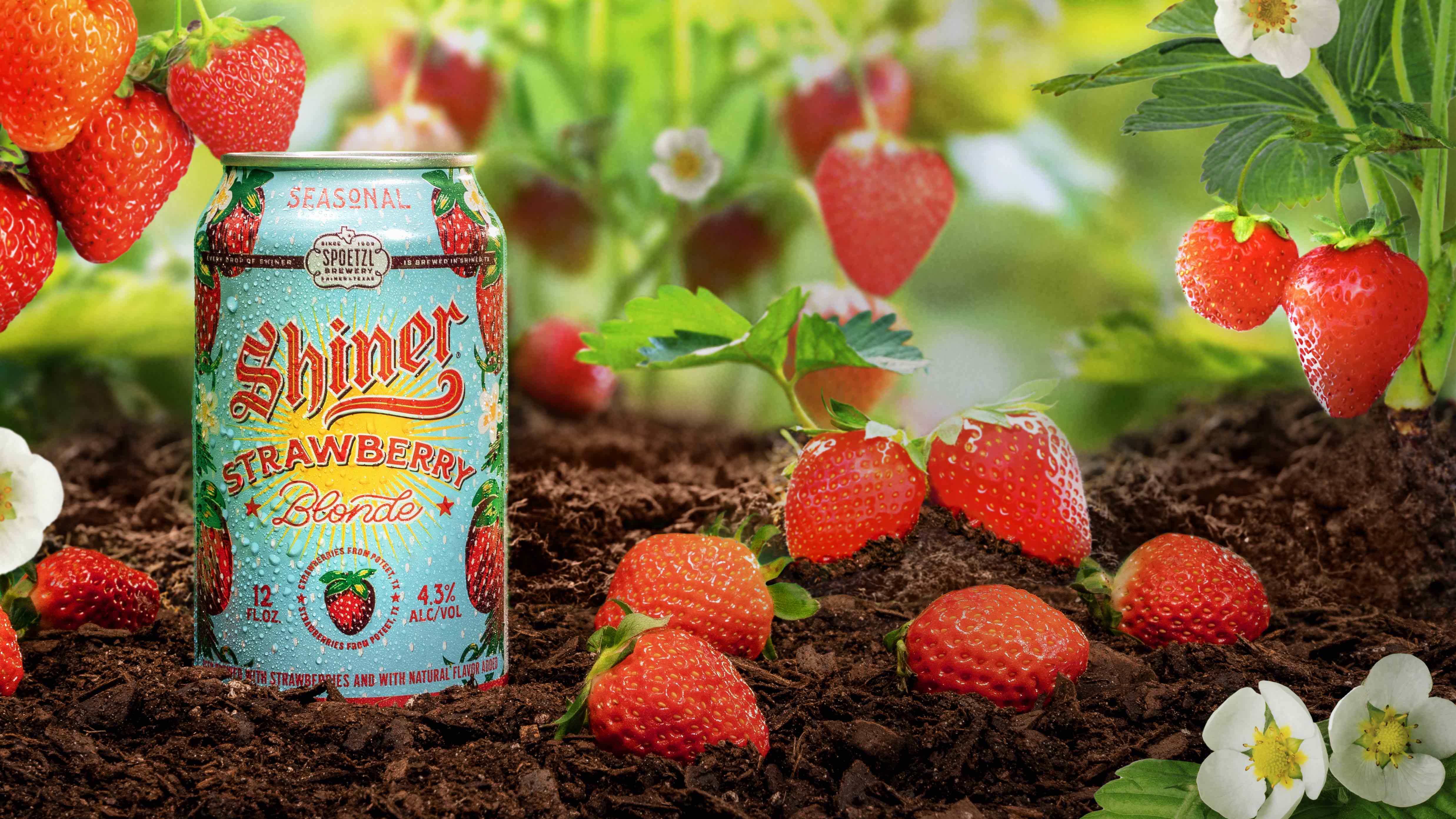 Beloved in Texas for its Shiner Bock, Shiner Beer has returned with a fan favorite for its warm weather seasonal. For 2023, Strawberry Blonde features a new festive can label and packaging.
In brewing Strawberry Blonde, Shiner went to Poteet, Texas that sits about 100 miles to the southwest. Poteet is known for its strawberries and even hosts a Strawberry Festival each year. It is in this town where the strawberries are grown on Jim Collums Farms that are used to brew Strawberry Blonde.
Brewed for the warmer months, Strawberry Blonde is a light 4.3% ABV lager that uses malt bill of Premium Two Row Malt, Munich Malt, Caramel Malt, and Wheat Malt. The beer is single hopped with only Nugget hops to create a very easy drinking, fruit beer.
Strawberry Blonde pours a very clear color with a brief white head. There's strawberry and wheat notes in the aroma. The light bodied beer is full of strawberry flavors, a bit more than most strawberry beers and is properly carbonated for a warm, sunny afternoon.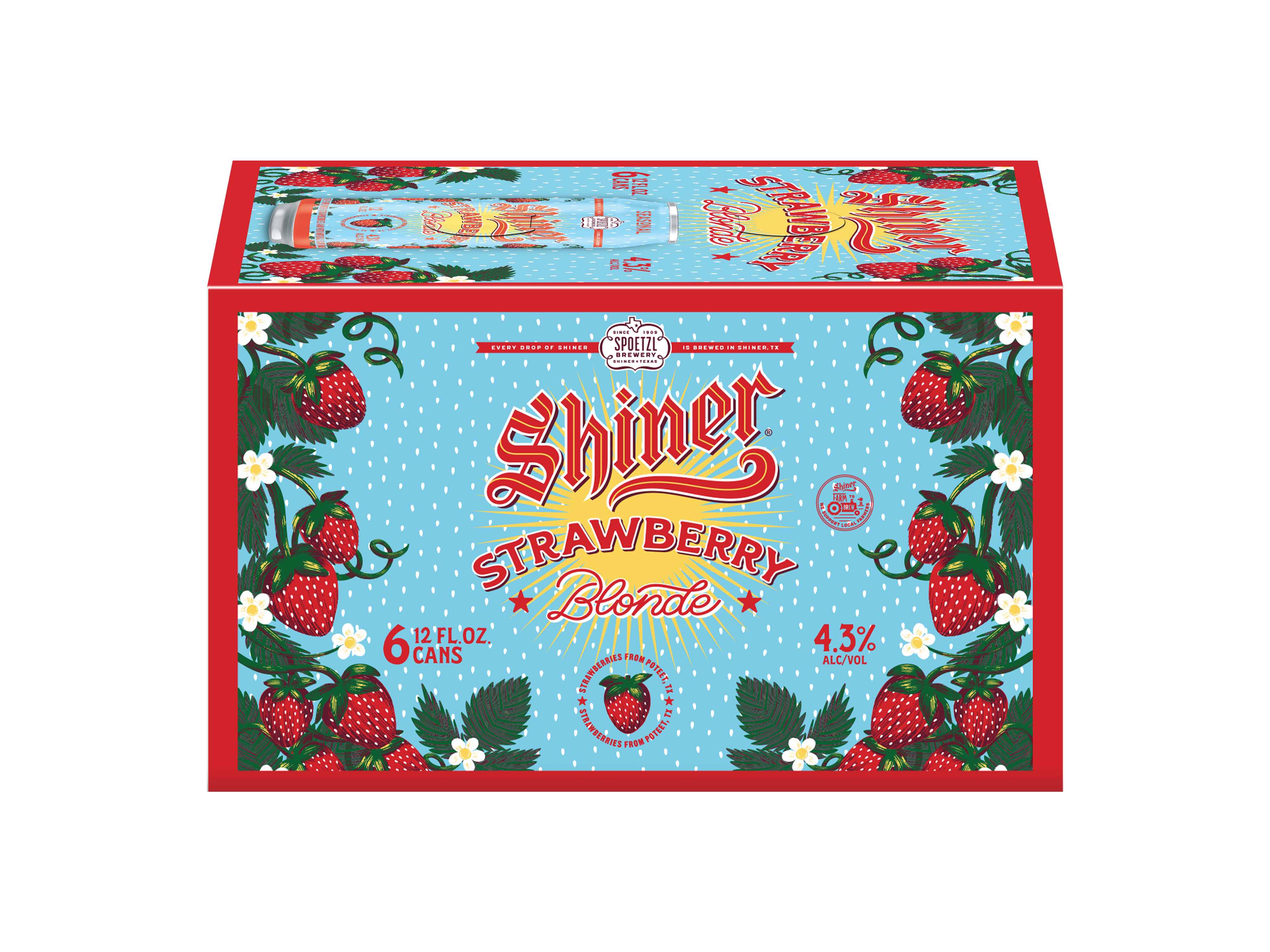 Shiner Beer suggests to pair Strawberry Blonde with Grilled Chicken Salad or Blackened Shrimp Skewers. We could see it tasting well with a nice BLT sandwich.
Strawberry Blonde is available in nationwide in 6-packs and 12-packs in bottles or cans. The beer retails for $8.99 six pack and $14.99 twelve pack. To locate Strawberry Blonde or any other Shiner beer, use the Shiner Beer Finder.