Sierra Nevada Adds Cold Torpedo – Cold IPA to its Hoppy Sampler Pack
|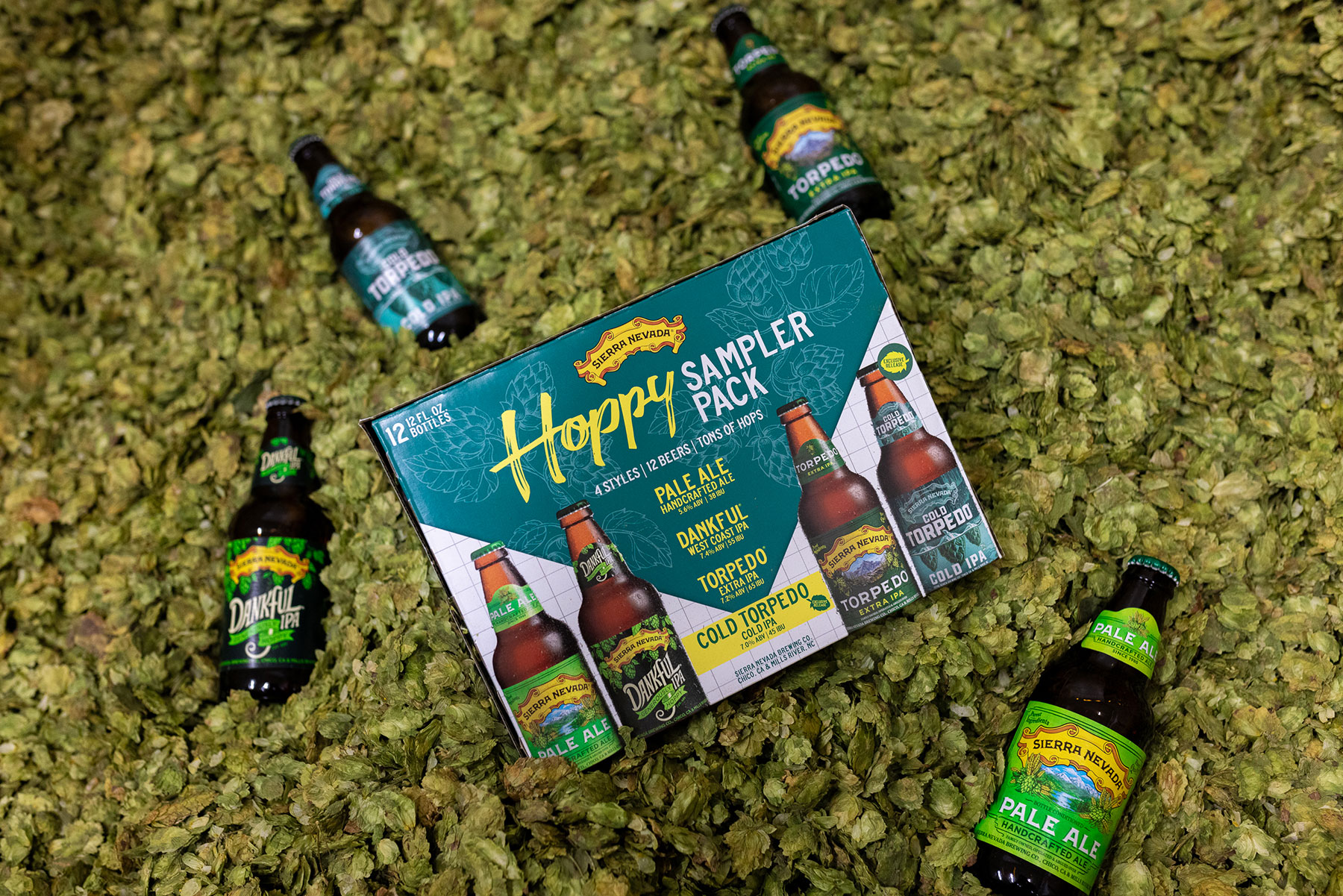 image of Sierra Nevada's Hoppy Sampler Pack featuring Cold Torpedo Cold IPA courtesy of Sierra Nevada Brewing
In its latest Hoppy Sampler Pack, Sierra Nevada Brewing includes a new limited run beer – Cold Torpedo Cold IPA. Part of the trendy style known as a Cold IPA, Cold Torpedo Cold IPA is a hop forward beer, yet is brewed with a lager yeast that's fermented at a slightly warmer temperature.
To name this new Cold IPA, that just so happens to be one of the few nationally distributed beers of this style, Sierra Nevada used its Torpedo brand. This line extension of Torpedo has ventured from the original Torpedo Extra IPA to other hop forward beers, many being on the cutting edge of tropical flavored IPAs. It's a wise decision on the brewery's part as the Torpedo name is well established and will give this new beer style the credibility it needs to be marketed on a larger scale.
Cold Torpedo Cold IPA is brewed with Carapils, Two-row Pale, and Vienna Malts. The hop bill features Chinook, CTZ, El Dorado, and Motueka that uses Sierra Nevada's revolutionary Hop Torpedo device to deliver an aroma and flavorful hop profile. But unlike a true IPA, Cold Torpedo is brewed with lager yeast at a warmer fermentation temperature than what is normally associated with this yeast.
At 7.0% ABV and 45 IBUs, Cold Torpedo Cold IPA is an enjoyable crisp, hop forward beer that's combines elements of an IPA brewed with a lager yeast. Plus, it's packaged in a hopcentric variety pack with a few other solid and enticing Sierra Nevada beers that's perfect for your next summer outing!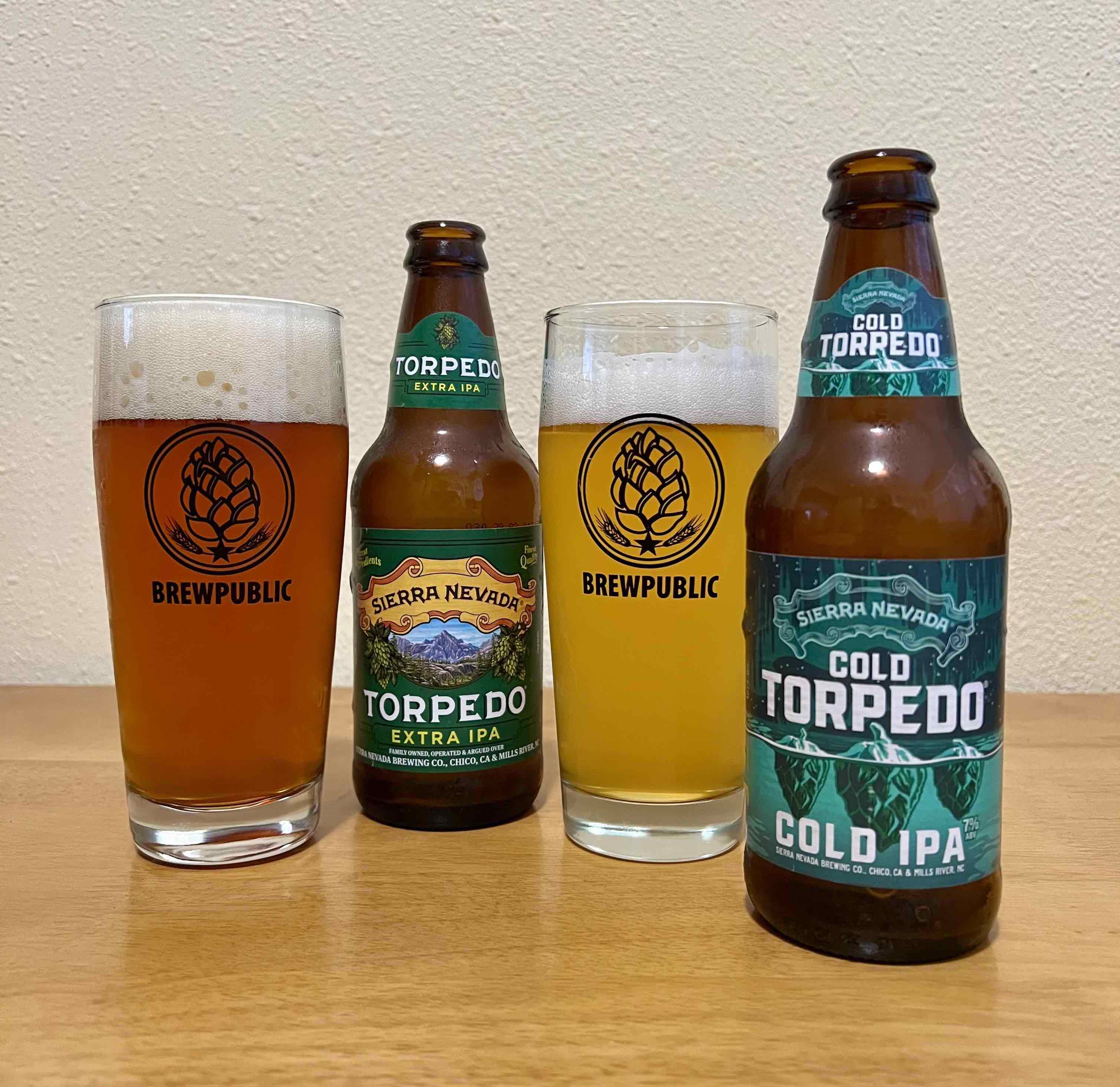 Cold Torpedo Cold IPA is exclusively available in Sierra Nevada's Hoppy Sampler Pack. This variety 12-pack also includes the iconic Sierra Nevada Pale Ale alongside Dankful West Coast IPA and Torpedo Extra IPA, all packaged in 12oz bottles. To locate the current Hoppy Sampler Pack or any other Sierra Nevada Brewing beer, use the Sierra Nevada Beer Finder.