Sierra Nevada Brewing Launches Hop Splash Sparkling Hop-Infused Water
|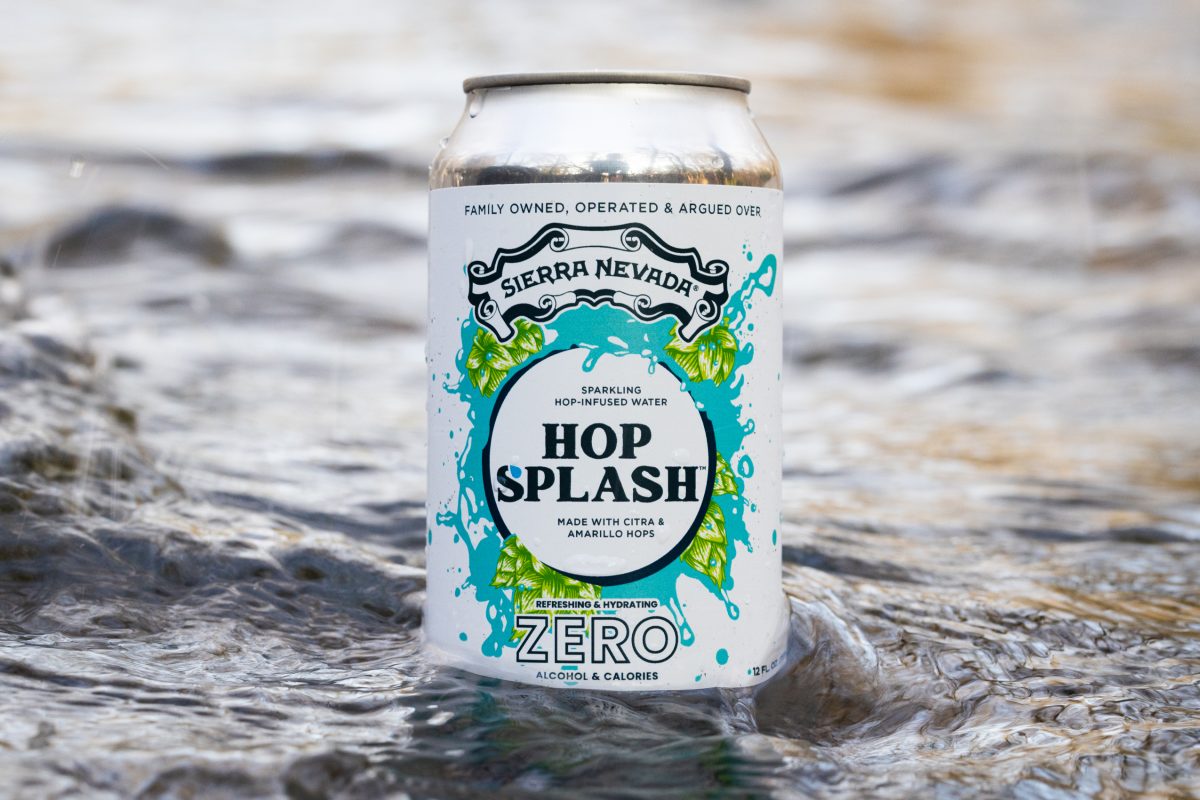 In time for Dry January, Sierra Nevada Brewing enters the market with a new hopcentric beverage that's 100% free of alcohol, calories, carbs, and sugar. Hop Splash Sparkling Hop-Infused Water is Sierra Nevada's take on the growing hop water trend that began nearly three years ago with Lagunitas Brewing and its Hoppy Refresher.
Hop Splash starts with the same water that Sierra Nevada uses to brew its beer. It's carbon-filtered and pH-adjusted to ensure the highest-quality H20 out of the gate. Then the brew team essentially dry-hops the water tank and experimented with a variety of hops, settling on Citra and Amarillo.
"If you're a beer drinker and you don't want to drink a beer for whatever reason, and you want something that scratches the itch a little bit, this does for sure," says Sierra Nevada innovation brewer Isaiah Mangold, in a statement. "In beer, hops are complemented by the malt, alcohol, yeast profile, all these other flavors. But in water, it's only the hops. Even small tweaks in the brewing process can extract more of the polyphenol hop components, which are perceived as bitter or astringent. We know Citra and Amarillo in a dry-hopped beer, but they express totally different in hop water. They have very fruit-forward aromatics, not grassy. People may think there's actually fruit in Hop Splash, but there's not — it's just hops."
After sampling through a few promo cans of Hop Splash, this light beverage is one that'll satisfy someone craving hops but without the effects of alcohol or the unnecessary calories, sugar and carbs that come with it. This hop combination of  Citra and Amarillo brings forth pleasant and refreshing tropical flavors of peach, mango, and grapefruit in a carbonated 12oz can. It's quiet refreshing and one that will be a great option while at lunch during the work day!
Sierra Nevada Brewing's Hop Splash Sparkling Hop-Infused Water can be pre-ordered beginning today, shipped to your door all across the United States. To order, 6-packs of 12oz cans can be ordered at $10.00 each by clicking here. There's even a recurring subscription option.