Silver City Brewery Debuts Alive & Amplified Supercharged IPA and Tropic Chronic IPA
|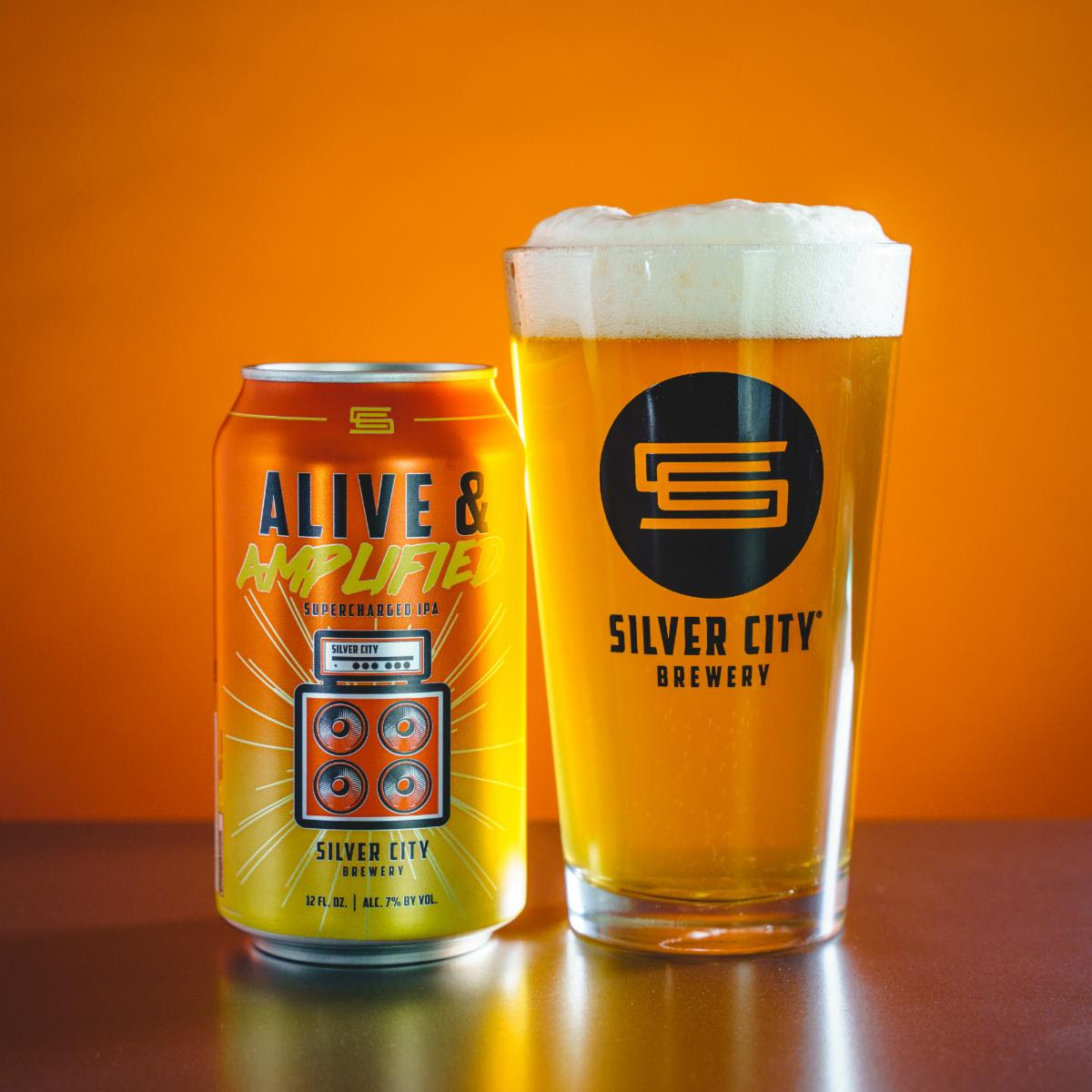 Silver City Brewery announces two beers that will be joining its year-round lineup. The Bremerton, Washington brewer will add both Alive & Amplified Supercharged IPA and Tropic Chronic, a terpene-infused India Pale Ale, to its portfolio. Both beers are available beginning today.
Here are additional details provided by Silver City Brewery on both beers.
The hoppiest beer Silver City Brewery has ever concocted, Alive & Amplified debuts our all-new, proprietary "Hop Amplifier" process to extract as much flavor and aroma as possible from the sacred fruit through every stage of the brew. Incorporating Citra, Mosaic, Chinook, Centennial, and Galaxy hops, bold pine and citrus flavors pleasantly overwhelm the palate with an electrifying bitterness and a sweet, juicy dankness on the nose. All of this glorious hop flavor is contained within a shiny, golden liquid with just enough malt to provide substance, while keeping things vibrant and nimble enough that you can shred all night long.
Alive & Amplified Supercharged IPA Stats:
HOPS: Citra, Mosaic, Chinook, Centennial, Galaxy
MALTS: NW Pale, Oats, Caramel Malt
IBU: 65
ABV: 7%
AVAILABILITY: On tap and in 12oz cans, year-round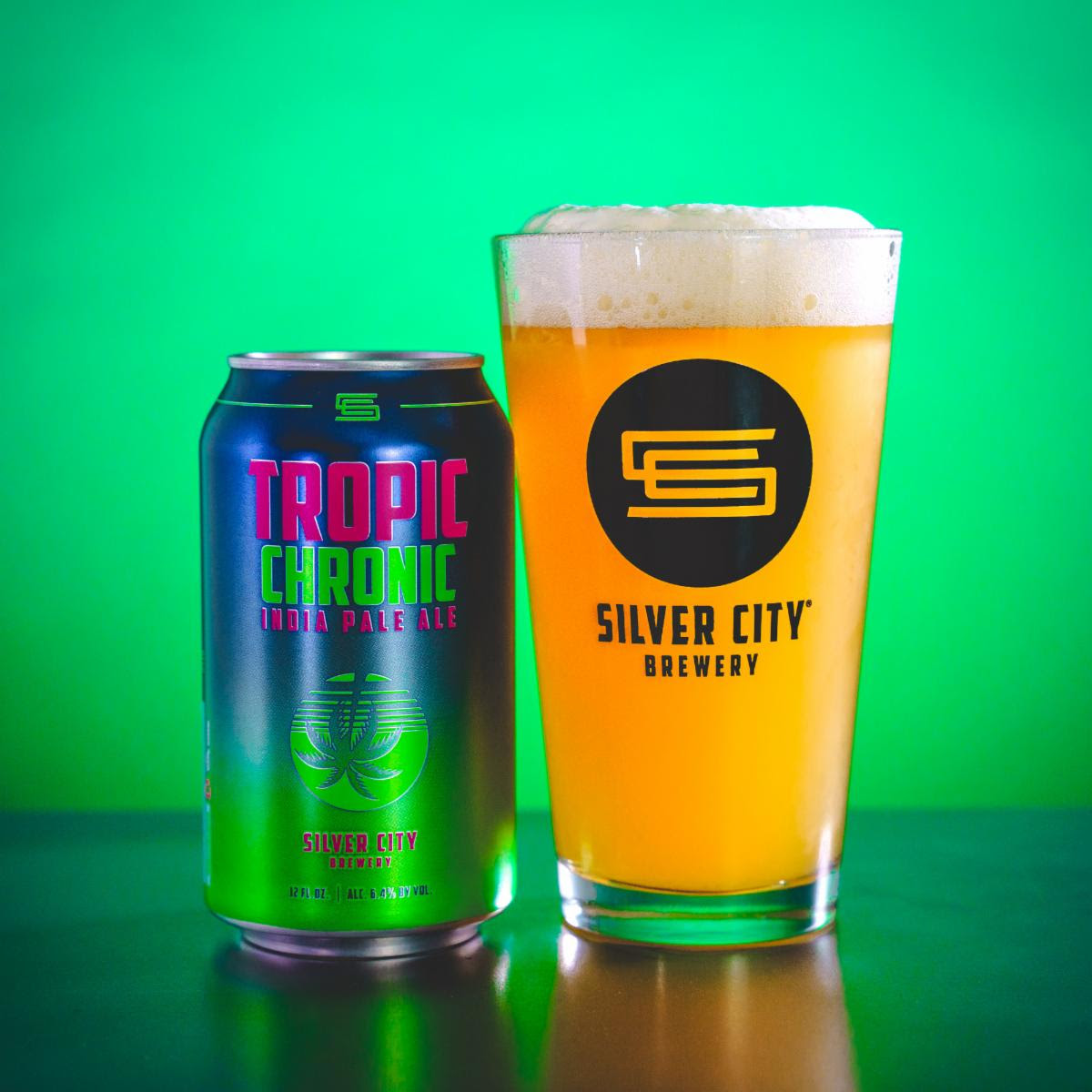 Originally a limited, experimental variant of our beloved Tropic Haze IPA released in honor of 4/20, but now joining our core lineup, Tropic Chronic exudes extremely dank aroma and flavor components resulting from the use of terpenes– aromatic compounds found in many plants, though most commonly associated with MJ. In order to create a beer reminiscent of the PNW's favorite herb, our brewteam arduously analyzed several specimens, carefully selecting a strain that emanates aromatic properties deemed compatible with Tropic Haze IPA. These specimens were then sent to a lab, so that the types of terpenes could be identified, allowing us to synthesize the desired aromatic qualities through terpenes derived from natural, non-MJ flora. We hope you enjoy partaking!
Tropic Chronic IPA is the beginning of what Silver City Brewery is deeming the Chronic Series. Over the next several months, look for additional spins on Silver City Brewery favorites utilizing this innovative new process.
Tropic Chronic IPA Stats:
HOPS: Strata, Mosaic, Citra, Idaho 7
MALTS: NW Pale, British Pale, Flaked Wheat, Rolled Oats
IBU: 50
ABV: 6.4%
NOTE: Contains no actual MJ!
AVAILABILITY: On tap and in 12oz cans, thru early 2022
Both Alive & Amplified Supercharged IPA and Tropic Chronic IPA are now available in 6-pack, 12oz cans and on draft throughout Washington, Oregon, Idaho, and Alaska. Silver City Brewery is beginning its rollout to Hawaii on Oahu and the Big Island, with additional islands gaining distribution towards the end of 2021.