Silver Moon Brewing Announces 2020 Beer Release Calendar
|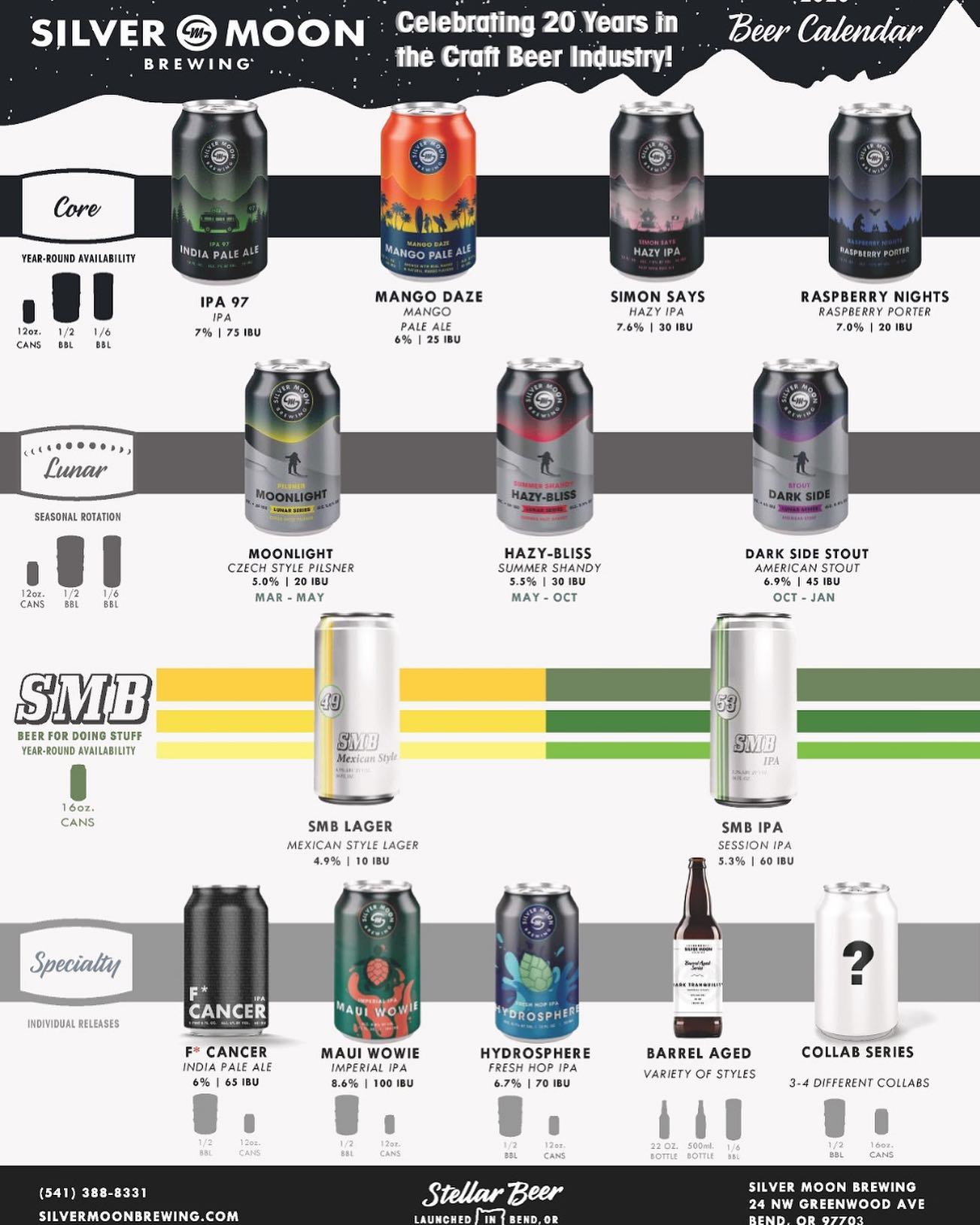 The coming year is a big one for Silver Moon Brewing as the brewery will celebrate its 20th Anniversary in 2020. Plus, the brewer has announced its 2020 Beer Release Calendar.
The Bend, Oregon based brewer with a production facility in neighboring Redmond will offer four beers in its Core Year-Round Series. This lineup includes IPA 97, Mango Daze – Mango Pale Ale, Simon Says – Hazy IPA, and Raspberry Nights – Raspberry Porter. Silver Moon will also offer its SMB – Beer for Doing Stuff lineup of SMB Lager and SMB IPA in 16oz cans all year long as well.
Silver Moon will also release three beers in its Lunar Seasonal Rotation that consists of Moonlight – Czech Style Pilsner, Hazy-Bliss – Summer Shandy, and Dark Side Stout. The brewer's Specialty Series will include limited releases of F* Cancer IPA, Maui Wowie IIPA, Hydrosphere Fresh Hop IPA, along with a few Barrel-Aged beers and collaboration beers.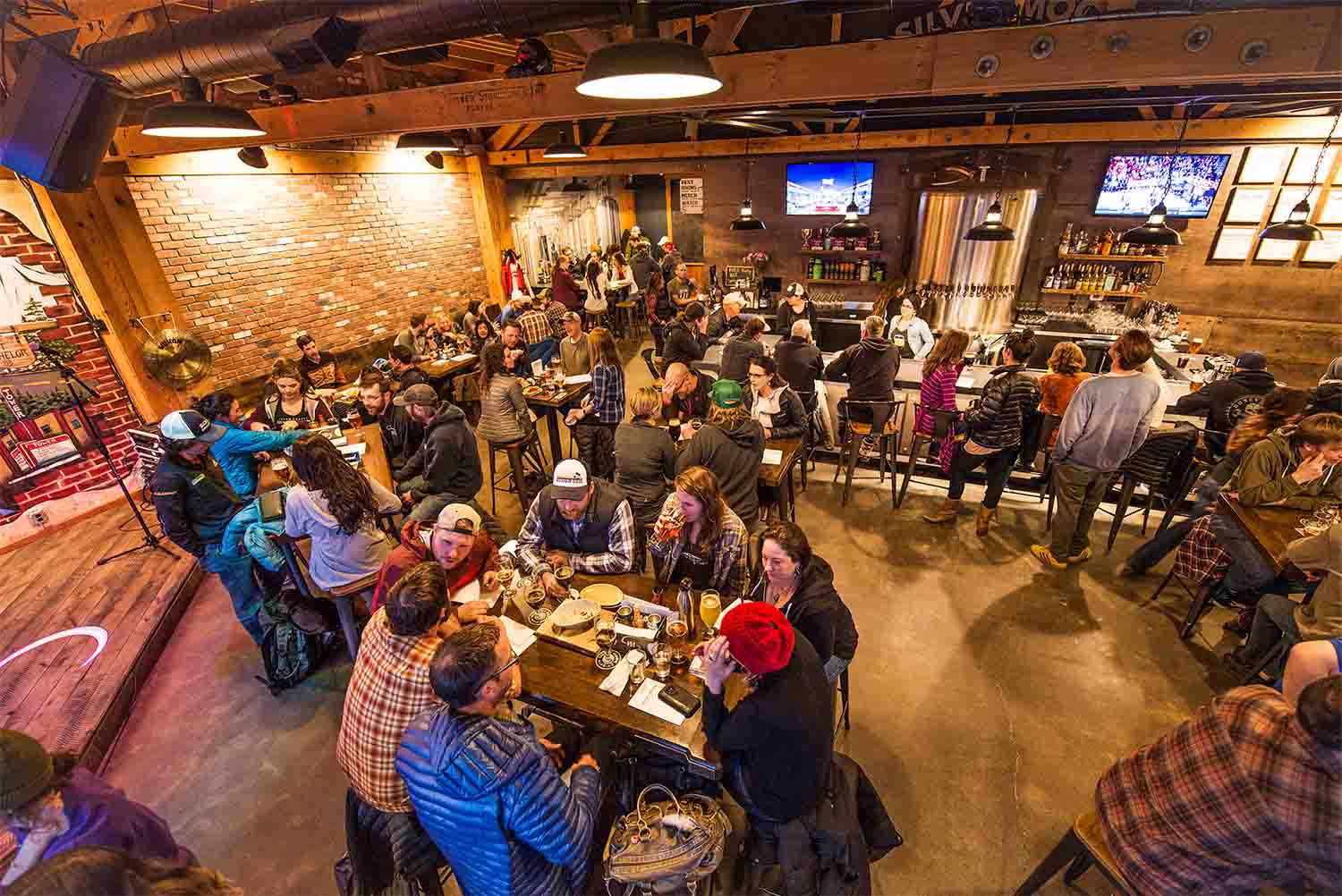 Also, a great time to visit Silver Moon Brewing is on Monday as the brewery continues its Monday Local's Night. To kick off the work week grab $3.00 pints of the brewery's core line up beers and $4.00 pours of its barrel aged beers all daylong on Monday!