Silver Moon Brewing Launches Lunar Series With Salty Bog Cranberry Gose
|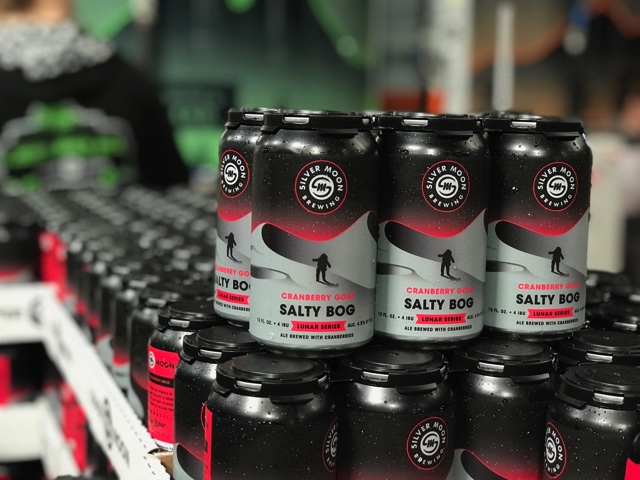 To begin the month of April, Silver Moon Brewing has launched its new Lunar Series, a rotating offering of unique beers, throughout its growing distribution network.
The first beer to be released in this Lunar Series is Salty Bog Cranberry Gose. This beer brewed with real Cranberry and sea salt, and was first released last summer on draft and in 22 ounce bottles.
"The Gose style is similar in nature to sour beers, and the sour/salt profile, along with a notable absence of hops, make it a fantastic option that's light and refreshing", said James Watts, co-owner of Silver Moon in a statement. "Given our rapidly increasing presence in convenience stores and grocery chains, we really wanted to be competitive with interesting styles that allow us to differentiate ourselves, and the talent of our brewing team" he added.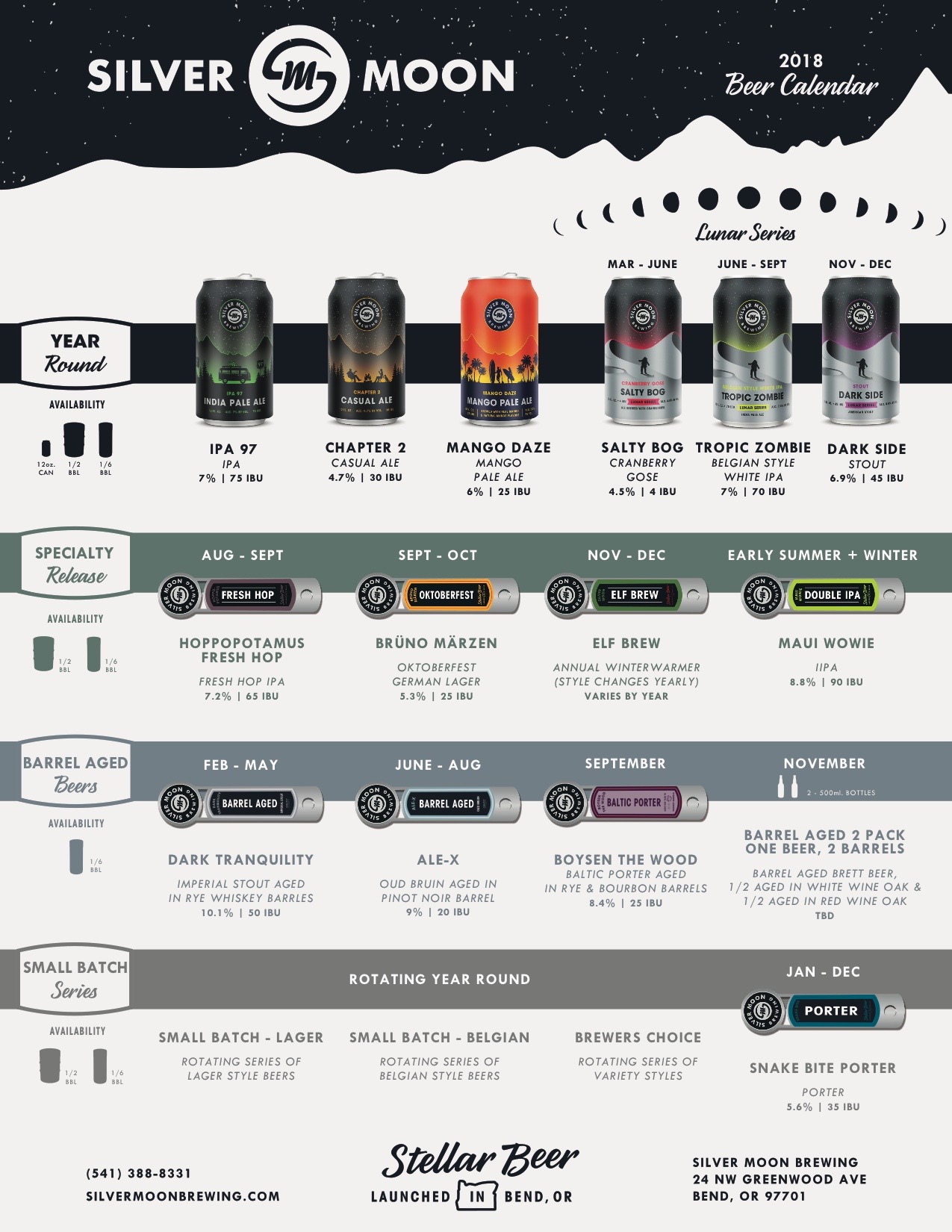 For 2018, Silver Moon decided to add Salty Bog to its 12 ounce can format. Marketing Manager Pam Balmuth provided in a statement, "Our cans have been incredibly well received, so we recognized the importance of creating an equally striking package for the Lunar Series. Even those who may not be familiar with our brand will often give us a try based on identifying with our brand and can imagery."
Salty Bog ships today and will be available in Oregon and Washington markets immediately. It will make its debut in Idaho and Northern California markets in the next three weeks, and arrives just in time to be an offering in Silver Moon's new Colorado market that launches in the greater Denver area the week of April 9th.