Single Hill Brewing, Zeeks Pizza and SIP Magazine Collaborate on Lateral A IPA
|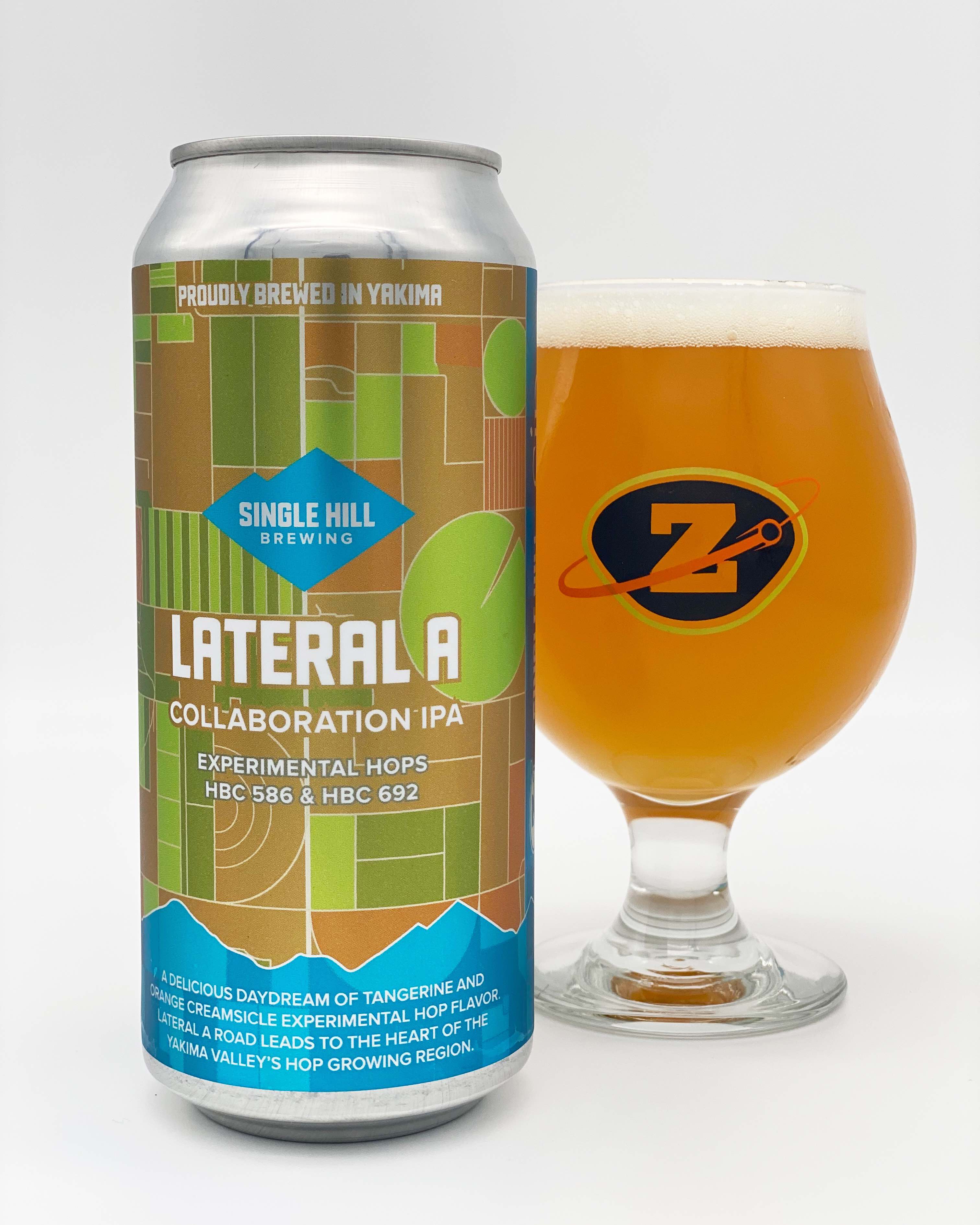 Collaboration beers from breweries and restaurants have been making the rounds for years, but ones with a third party that's a magazine is rare to see. For its latest collaboration beer, Zeeks Pizza brought together both Single Hill Brewing and Sip Magazine to brew the new Lateral A IPA.
This new beer that will be taking a tap handle at each Zeeks Pizza location in the Puget Sound and packaged in 16oz cans features two experimental, Yakima-bred hops and three Northwest grown malts. Lateral A IPA uses 586 and 692 experimental varieties from Yakima's Hop Breeding Co. and malts from Great Western Malting in Vancouver, Washington and LINC Malt in Spokane.
Taking its name from the infamous road that leads to the heart of the Yakima Valley hop fields, brewer Zach Turner's creation speaks to the beer's local roots and Single Hill's start. Lateral A IPA is a nod to the road that leads to the region's densest hop fields, with a portion of the proceeds going to benefit many of the families that work these farms through La Casa Hogar.
Here are additional details on the new Lateral A IPA from today's press release…
"The road of Lateral A takes you into the densest hop-growing region in the country and it's the first place I went when I came to Yakima," Turner says. "We came up with our name while driving back along Lateral A from the single-hill, experimental hop fields at Yakima Chief Ranches. For us, Lateral A is the genesis for a lot of what we do at Single Hill Brewing — it captures much of the spirit."
Turner chose to use experimental hops HBC 692 from Yakima Chief Hops and HBC 586 from John I. Haas — both hop companies house their breeding programs near Lateral A. Idaho-grown pilsner and dark Munich malts come from Great Western Malting in Vancouver, Washington, and Spokane's LINC Malt provides the light Munich malts.
As one of the first restaurants to put Single Hill beers on tap, Zeeks Pizza has previously collaborated with the brewery for two different menu features. "Zeeks takes pride in being among the first to discover talented new brewers in the Northwest — we love beer and it is one of the main reasons we consistently have one of the best beer lineups in the region," says Tommy Brooks, Zeeks R&D director. "Single Hill has something special, both in terms of the beer and the people. With Sip, it's a common passion in the local beverage culture. We both love being a place people can come to discover the best beverages in the PNW."
The beer release gets one step closer with the food and beverage scene and its correlated agriculture and workers. A portion of the proceeds from Lateral A will benefit La Casa Hogar, a Yakima Valley-based nonprofit that connects, educates and empowers Latina families, many of whom work on local farms.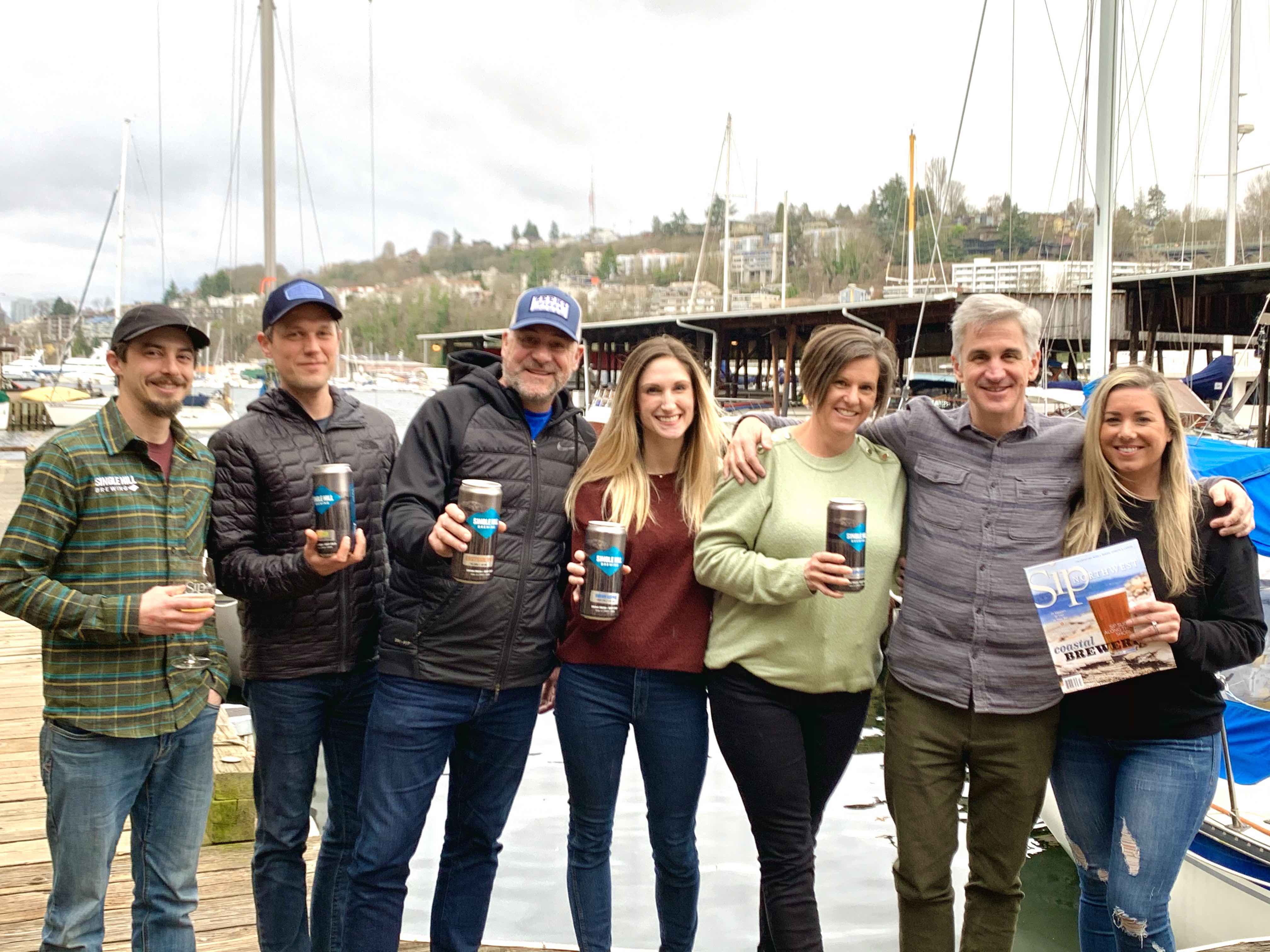 Lateral A IPA will be available on draft, in 32-ounce growlers ($8), 64-growlers ($12) and in 16-ounce 4-packs ($14) at Zeeks locations beginning Thursday, May 21. Zeeks is currently offering delivery and to-go options for both food and beer, with Lateral A available in distribution throughout the greater Seattle and Yakima areas by the end of May.
For a full list of locations selling Lateral A outside of Zeeks, visit sipnorthwest.com/lateral-a.