Stone Brewing Celebrates 26 Years with Stone 26th Anniversary Imperial IPA
|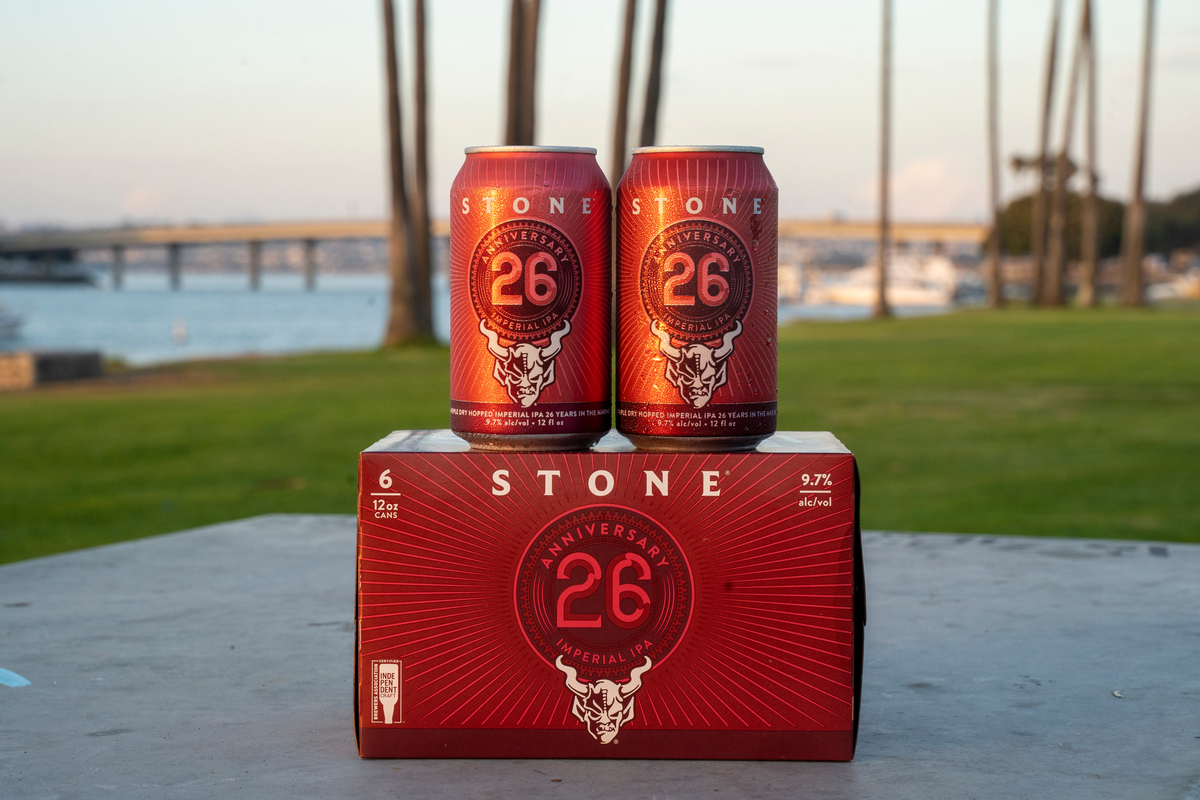 It's been twenty-six years since Stone Brewing began brewing bold beers that helped usher in the modern era of craft brewing in America. To help celebrate the brewery's milestone, it has released Stone 26th Anniversary Imperial IPA, an amped up nod to the beer that started it all, Stone IPA.
Nearly 25 years ago, Stone Brewing celebrated its first anniversary with a beer that helped changed the landscape of craft brewing when it introduced its intense Stone IPA. At the time, this IPA was on the hoppy and bitter end of the scale and essentially helped usher in the style of beer that has taken over craft brewing. It helped make Stone a prominent name in craft brewing and remains to be Stone's best-selling beer.
Stone 26th Anniversary Imperial IPA pours an orangish appearance with a fluffy white head. It's described as offering dank, pine, grapefruit and orange aromas with black pepper, lemon, floral, malt caramel, melon and hints of mango. The beer's flavors are said to present grapefruit, orange blossom honey, stone fruit, melon, toffee and herbal notes. All of this with a beer that's full in body and bitterness that sits at 9.7% ABV and 80 IBUs.
"One of our favorite releases every year is in the summer when we celebrate our anniversary," shared Jeremy Moynier, Stone Brewing Sr. Manager of Brewing, in a statement. "This supped-up version of Stone IPA and its massive amounts of Centennial hops is the perfect way to honor this trailblazing West Coast Style IPA and Stone's 26 years."
Stone 26th Anniversary Imperial IPA is now available nationwide in 12oz six-pack cans, 22oz bottles and on draft. To locate this beer or any other Stone beer or seltzer, visit Find.StoneBrewing.com.
Stone will celebrate its 26th anniversary with celebrations across all its locations the weekend of August 26 – 28, 2022. Visit StoneBrewing.com/events for more information.