Stone Brewing Returns With Fan Favorite Stone Sublimely Self-Righteous Black IPA
|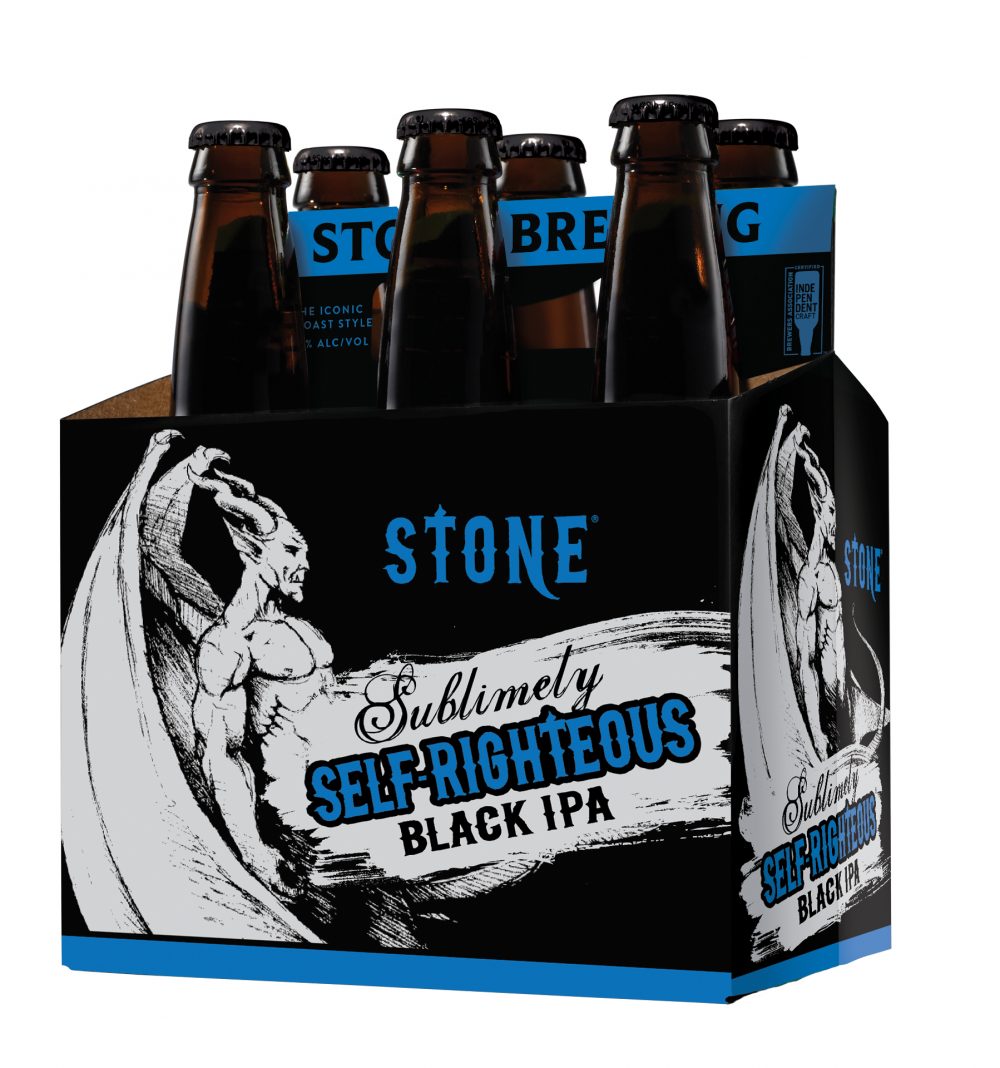 A beer style that has seemed to go off into the sunset is back as Stone Brewing brings back its popular Stone Sublimely Self-Righteous Black IPA for a national release. First brewed 14 years ago, this Black IPA brings together a prominent hop forward beer that's brewed with dark malts. Some call this beer style a Cascadian Dark Ale or even a Texas Brown Ale, but no matter what you call it, it's a beer style that we're excited to see returning!
The popularity of Stone Sublimely Self-Righteous Black IPA is a rabid one for Stone fans. According to David Pope, Stone's Senior Marketing Content Specialist, this is the most requested Stone beer of all time as he continually answers the requests for the return of this Black IPA from many of Stone's 500,000 Instagram followers, said to be the largest social media following in all of craft beer.
"We get 'BRING BACK SSR' comments on just about everything we post to socials," noted Pope, in a statement. "Pictures of Stone IPA, videos of our bottling line, a clip of a kitten playing in a Stone Buenaveza box… there's always a 'BRING BACK SSR' somewhere in the comment section. Well, we heard you. It's awesome to finally reply back with an enthusiastic 'OK!'"
Stone Sublimely Self-Righteous Black IPA pours a black, reddish hue, with a light tan head and lively foam with good lacing. Aromas of coffee, black currant, chocolate, piney, citrus, tropical fruit come forth. Dark and milk chocolate, orange, raspberry, pine resin, tropical fruit, with hints of coffee flavors with a medium body with solid bitterness and a nice drying character on the finish. The Black IPA sits at .7% ABV and 90 IBUs as the beer has received a BeerAdvocate score of 94.
To locate Stone Sublimely Self-Righteous Black IPA in 12oz six-pack bottles, 22oz bottles and draft across the nation, use the Stone Beer Finder.