Sunriver Brewing Co. Announces its 2021 Beer Release Calendar
|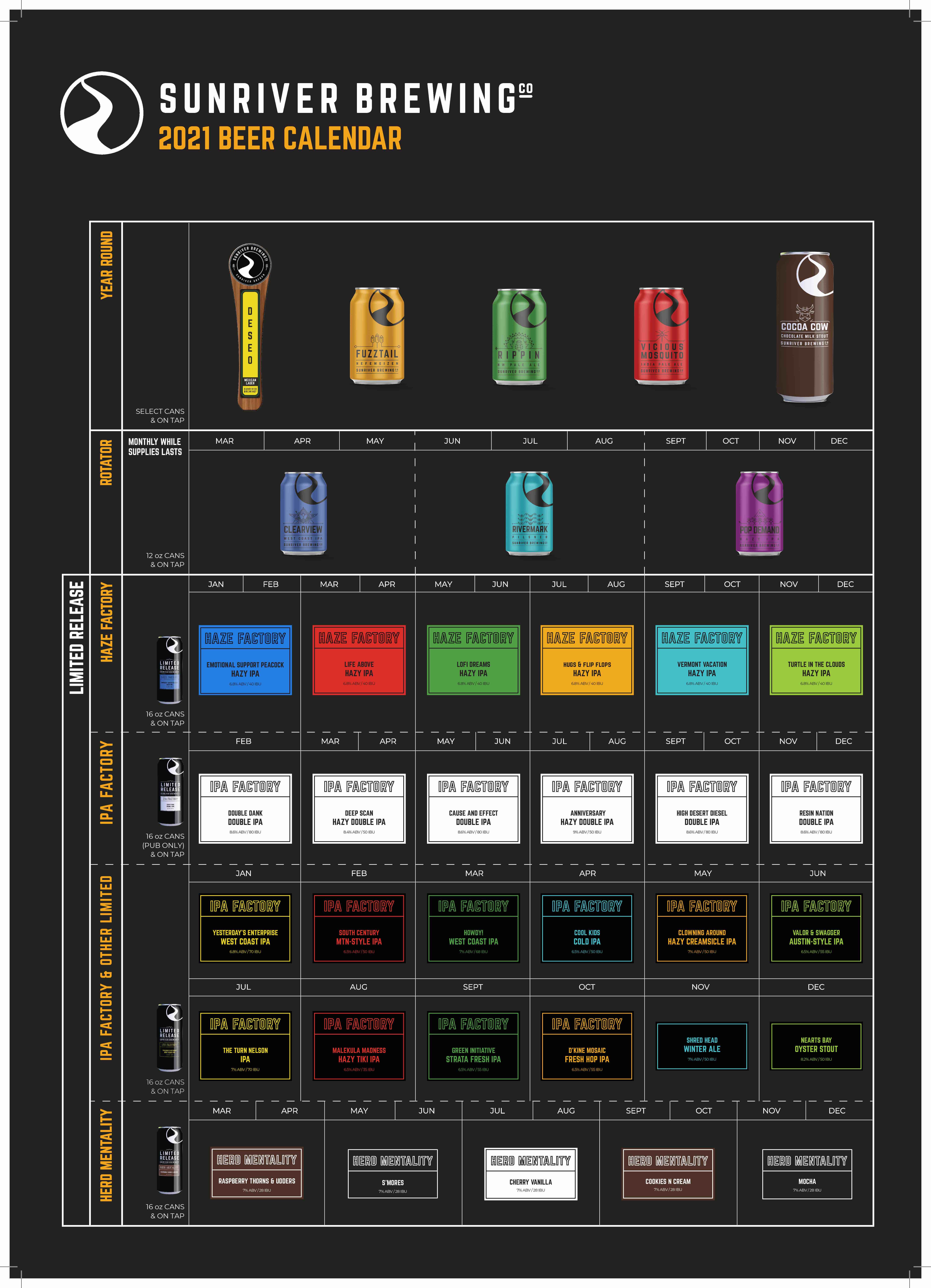 Sunriver Brewing Co. releases their first new 12-ounce cans since 2017 with a three beer rotating series. The first can release in late February is Clearview – West Coast IPA. Clearview was released in draft in January in all three Sunriver Brewing Company pubs as well as select locations around the Pacific Northwest. Here is more on Clearview and the rest of the beers in the series from the brewery.
Clearview West Coast IPA is the latest brew in our never-ending quest to develop the finest IPA. New school in design, Clearview offers the perfect balance of citrus, tropical and resinous hop character. This IPA is bright in appearance, bold in flavor, and has a clean, dry finish.
Hops: Citra, Mosaic, Sultana, Summit
ABV: 6.8% IBU: 65
Available: Winter/Spring
Rivermark Pilsner is our interpretation of the world's original pale lager. Perfectly balanced, this Czech-style pilsner hits all the right spots. Bready malt flavors mingle with a spicy and floral hop character. This beer is light on the palate and perfectly crisp.
Hops: Nugget, Mt. Hood, Czech Saaz
5% ABV 30 IBU
Available: Summer
Pop Demand Hazy IPA is the culmination of years of Sunriver Brewing experimenting with this modern interpretation of IPA. Pop has a lush, pillowy body and a complex, fruit forward hop character. Big juicy notes of mango, melon, berries, and limeade abound in this hazy brew.
Hops: Mosaic, Azacca, Cashmere
6.5% ABV 40 IBU
Available: Fall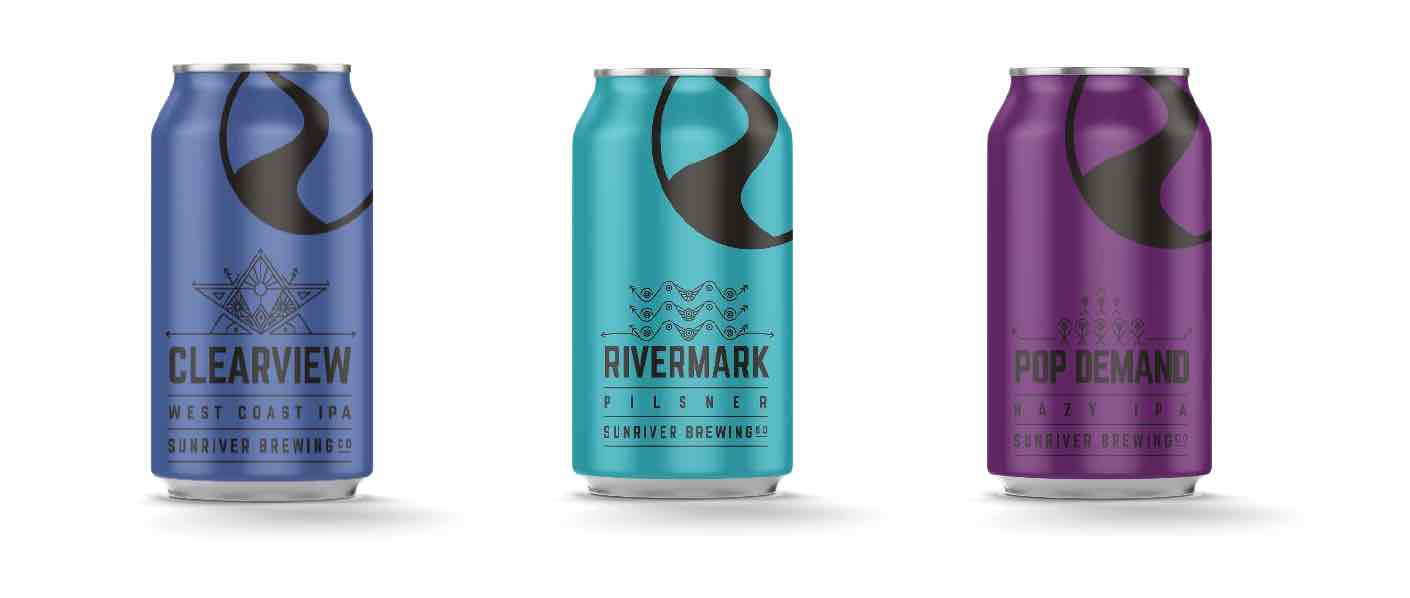 "The brewing team has been working for months perfecting the recipes for these new canned beers. All three entries in this year's rotator series are exceptionally balanced, flavorful and well-crafted", says Brett Thomas, Director of Brewing Operations. "I'm especially proud of Rivermark Pilsner – it takes a light hand in the brewhouse and lots of expertise in the cellars to create such a delicate beer. We're really excited to share the culmination of our efforts with all of our Sunriver Brewing fans."
In addition to the rotating 12-ounce series, Sunriver Brewing has released its 2021 beer calendar. The calendar includes a plethora of Limited Release beers available in both 16-ounce cans and draft. This year the Haze Factory and IPA Factory return with some old favorites as well as some brand-new beers. 2021 also introduces the Herd Mentality Series, which consists of variants of the award-winning Cocoa Cow Chocolate Milk Stout. Expect to see some exceptionally creative stouts, featuring brews such as Cherry Vanilla Cocoa Cow and Cookies & Cream Cocoa Cow, amongst others.
"Our Limited Release program for 2021 is really ambitious, to say the least. We have created enough variety to satisfy even the most passionate craft beer aficionado", says Brett. "From old-school IPAs to tiki-inspired beers to massively hopped double IPAs, there's really something for everyone who loves hops. Likewise, the Herd Mentality Series, with its Cocoa Cow variants, is going to redefine what beer can taste like for some people."