The Big Lebowski Inspires Pelican Brewing on The Brewed Abides
|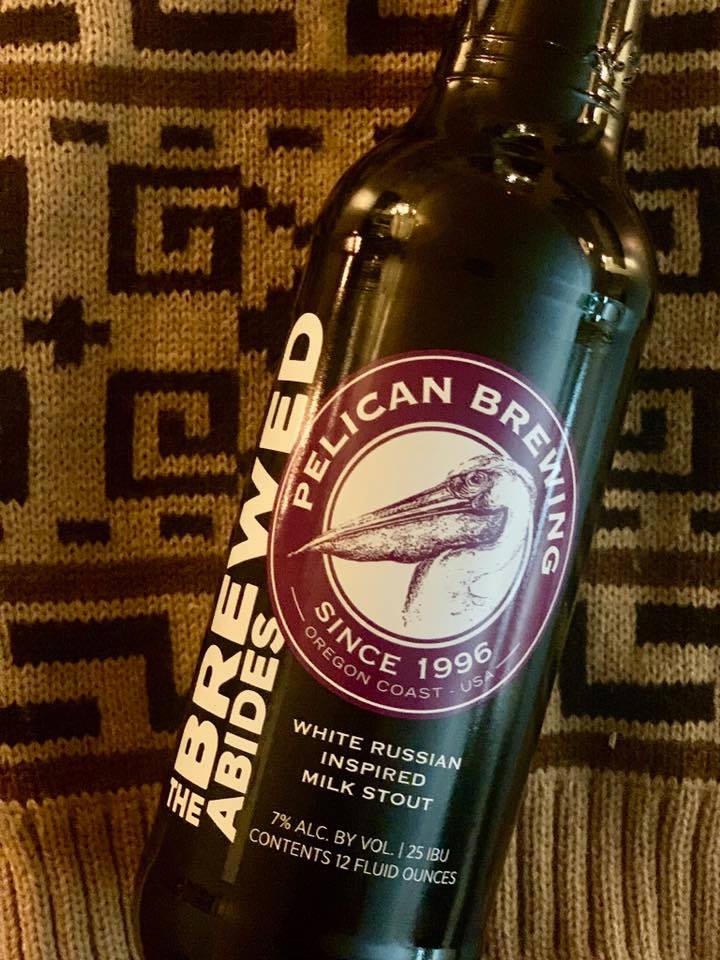 Earlier this year, Pelican Brewing released The Brewed Abides, a White Russian-Inspired Cocktail Beer from the Coen Brothers' film, The Big Lebowski. At that time the beer was part of Pelican's Small Batch Series packaged in 22oz bottles. With this new winter seasonal release, The Brewed Abides is now available in 6-pack, 12oz bottles and on draft.
The White Russian or what was referred more commonly in the film, The Caucasian was the cocktail of choice of the film's main character, Jeffery Lebowski. The brewers at Pelican brewed up The Brewed Abides, a beer that emulates this famous cocktail.
The Brewed Abides is a 7% ABV milk stout that's brewed with fresh roasted coffee, cacao nibs and vanilla beans. This unconventional beer pours a dark chocolate color with dense off-white foam and is said to entice the senses with an aromatic bouquet of coffee, dark chocolate and a subtle hint of vanilla.
"It took some finessing to get all of the flavors to abide but the end result is a delightful and smooth drinkable beer," says Coren Tradd, Pelican brewer who created the recipe for The Brewed Abides, in a prepared statement. "What is so remarkable about Pelican beers is that we don't take the path of least resistance—we take calculated risks exploring diverse and contrasting flavors. I cannot wait to taste the next release of this one."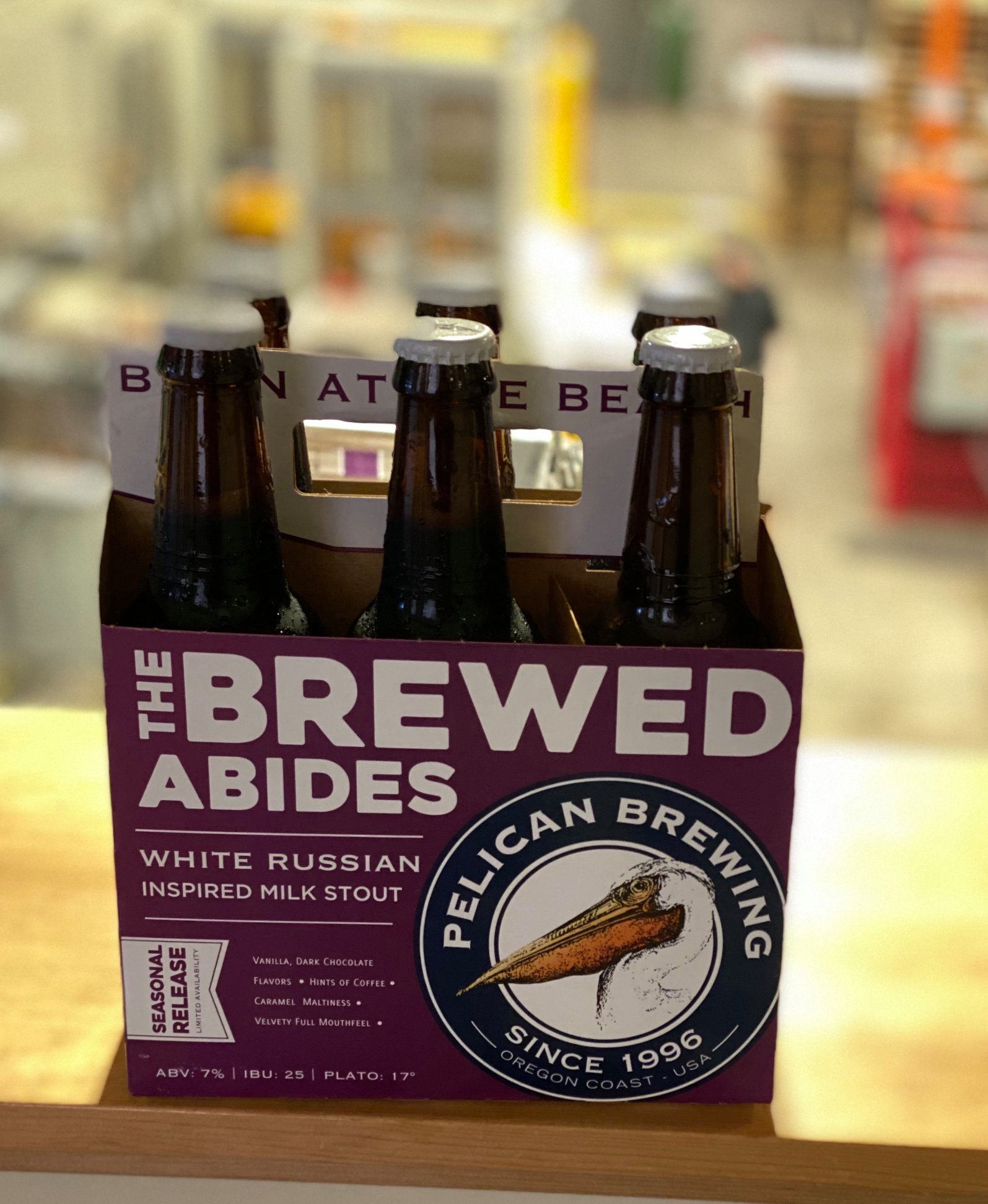 The Brewed Abides is brewed with Pale ale malt, C-75 malt, Blackprinz malt, Lactose, Magnum hops, Willamette hops, Stumptown coffee, cacao, vanilla, pure coastal water, and pure ale yeast abide in harmony to create intense, rich flavors with hints of coffee, caramel maltiness and a velvety mouthfeel.
"The Brewed Abides was a sensation when it was released earlier in 2019—literally selling out in days—we are thrilled to bring it back to begin our seasonal rotation in 2020," said Darron Welch, founding brewmaster at Pelican Brewing Company, in a prepared statement. "Our goal was to evoke the flavors of a White Russian while still remaining true to the beer in overall balance and drinkability—all while ensuring all of the flavors and ingredients worked in harmony. The brew team nailed it!"
The Brewed Abides is available now in 12 oz. six-packs and on draft at Pelican brewpubs and throughout the brewery's distribution footprint.