The Bruery Collaborates with Jeni's Splendid Ice Creams on Hold The Spoon: Black Chocolate Cake
|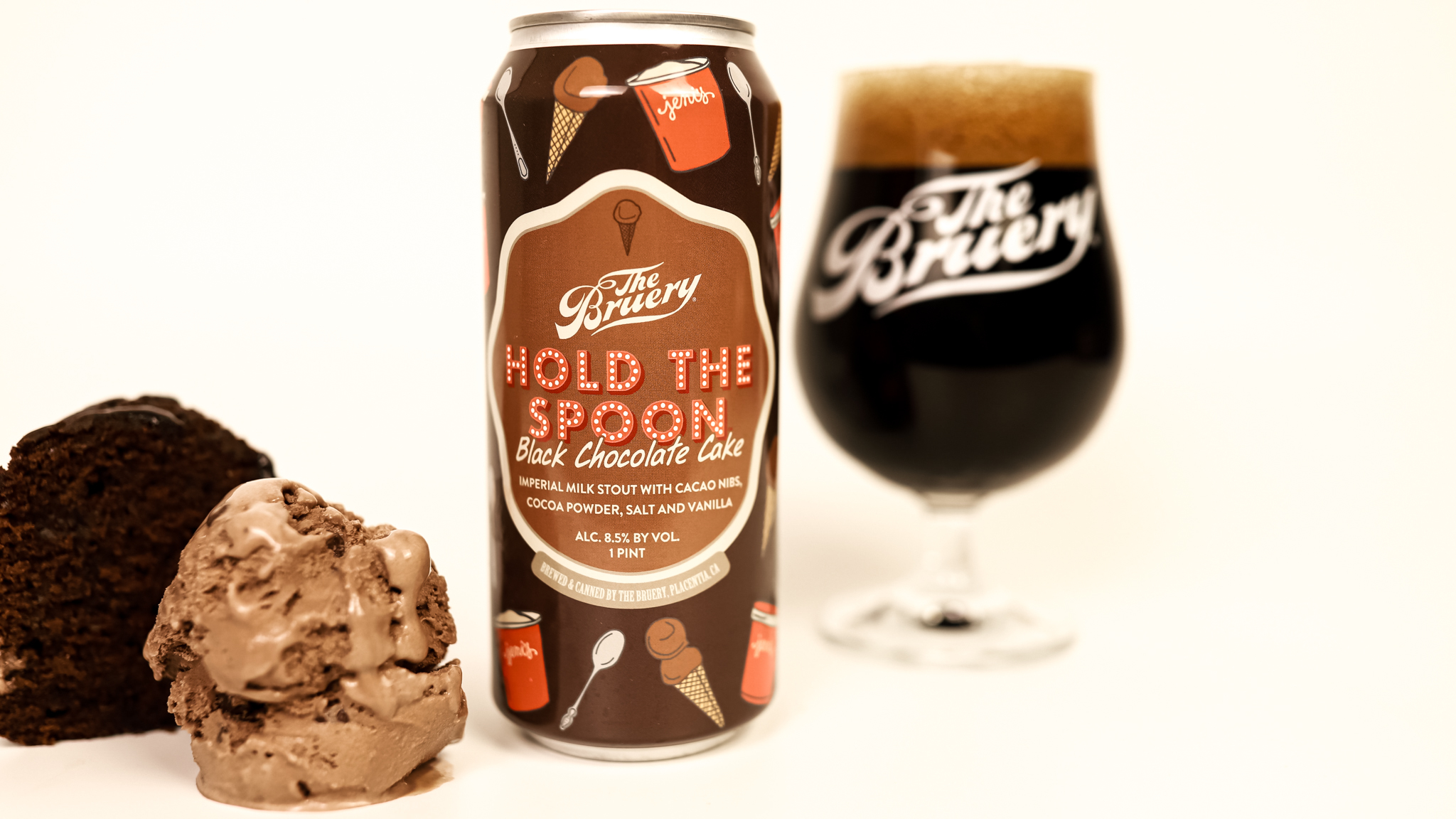 The second collaboration between The Bruery and Jeni's Splendid Ice Creams has taken place with the release of Hold The Spoon: Black Chocolate Cake, an imperial milk stout.
This new beer is inspired by Jeni's Splendid Ice Creams' popular flavor, Blackout Chocolate Cake. The innovation brew team at The Bruery wanted to make this ice cream flavor into a beer and took the stand out notes and flavors of the ice cream and incorporated them into an imperial milk stout.
In 2019, The Bruery and Jeni's were up for the challenge to create its first collaboration with an imperial blonde ale inspired by the flavors of Jeni's Salted Peanut Butter with Chocolate Flecks ice cream. Since this beer was well received and hyped, the pair decided to do another collaboration for this year. Hold The Spoon: Black Chocolate Cake is an imperial milk stout treated with mounds of cacao nibs, pure vanilla, and a dash of salt for balance.
Innovation Manager, Andrew Bell, explains that it's "always fun working with masters from other industries— especially when it's ice cream. This time around Jeni's sent us nine stunning flavors to evaluate. It is a very interesting experience seeing a group of people tasting and taking detailed notes on ice cream; you definitely notice nuances when you are writing down your flavor and aroma notes. Jeni's Blackout Chocolate Cake was our choice because of its intense and layered chocolate character. To replicate that, we put together a complex malt bill, multiple sources and types of decadent cacao, milk sugar, vanilla, and a pinch of salt. The result is a fun beer-y take on the ice cream— complex but rounded bitter chocolate. It's always a fun project when you try to reinterpret flavors found outside of beer."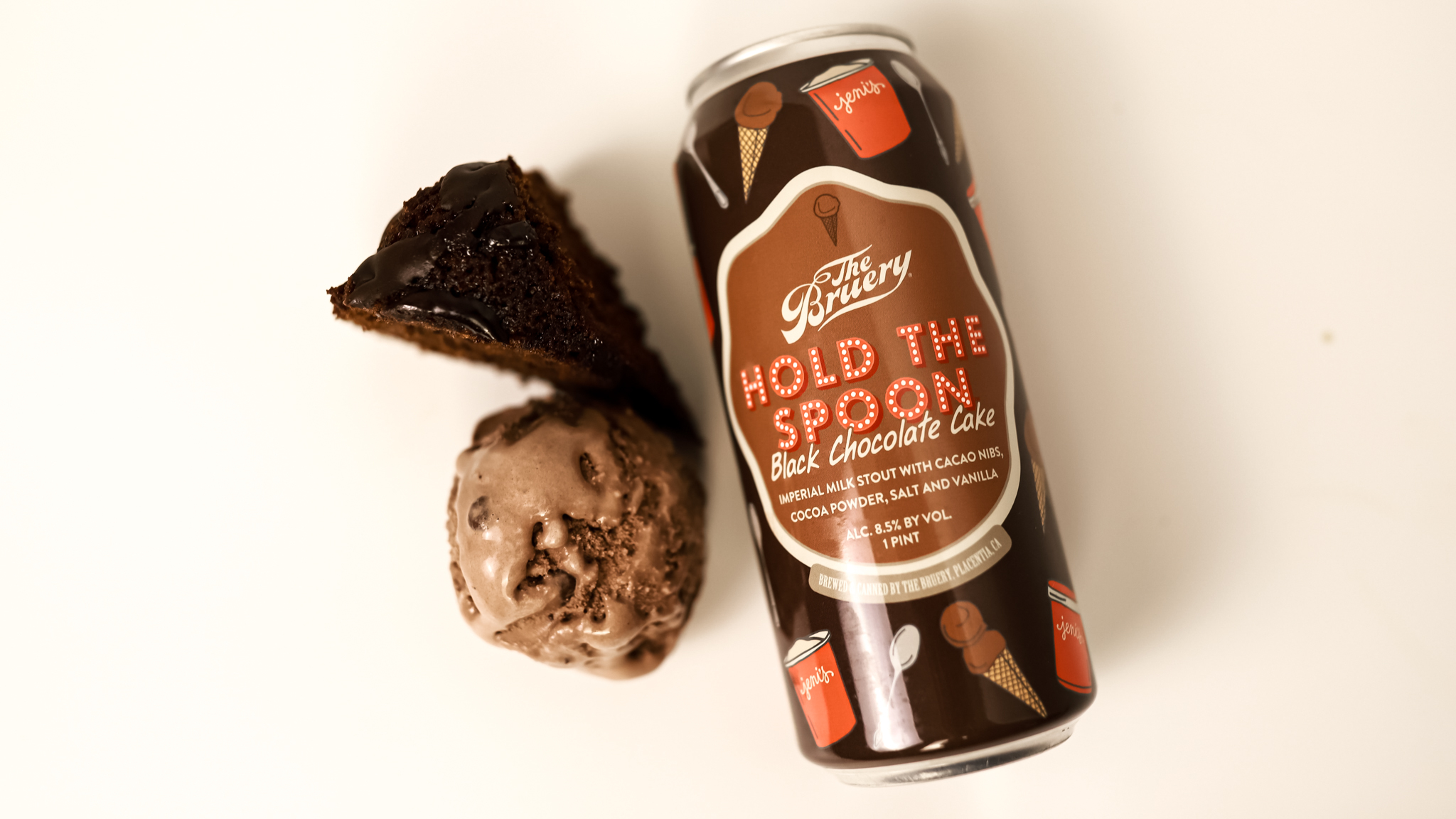 And if you want to learn more about Hold The Spoon: Black Chocolate Cake, join The Bruery team and Jeni Britton Bauer for a live ice cream and beer social at youtube.com/thebruery on Friday, May 15th at 5:00pm PDT to watch them talk about life, innovation, and ice cream and beer.
To find Hold The Spoon: Black Chocolate Cake near you, visit www.thebruery.com/find. The beer is also available for shipping and delivery for those in California, Washington D.C., and select parts of Nevada at www.thebruery.com.