Threshold Brewing & Culmination Brewing Partner on Dwellers on the Threshold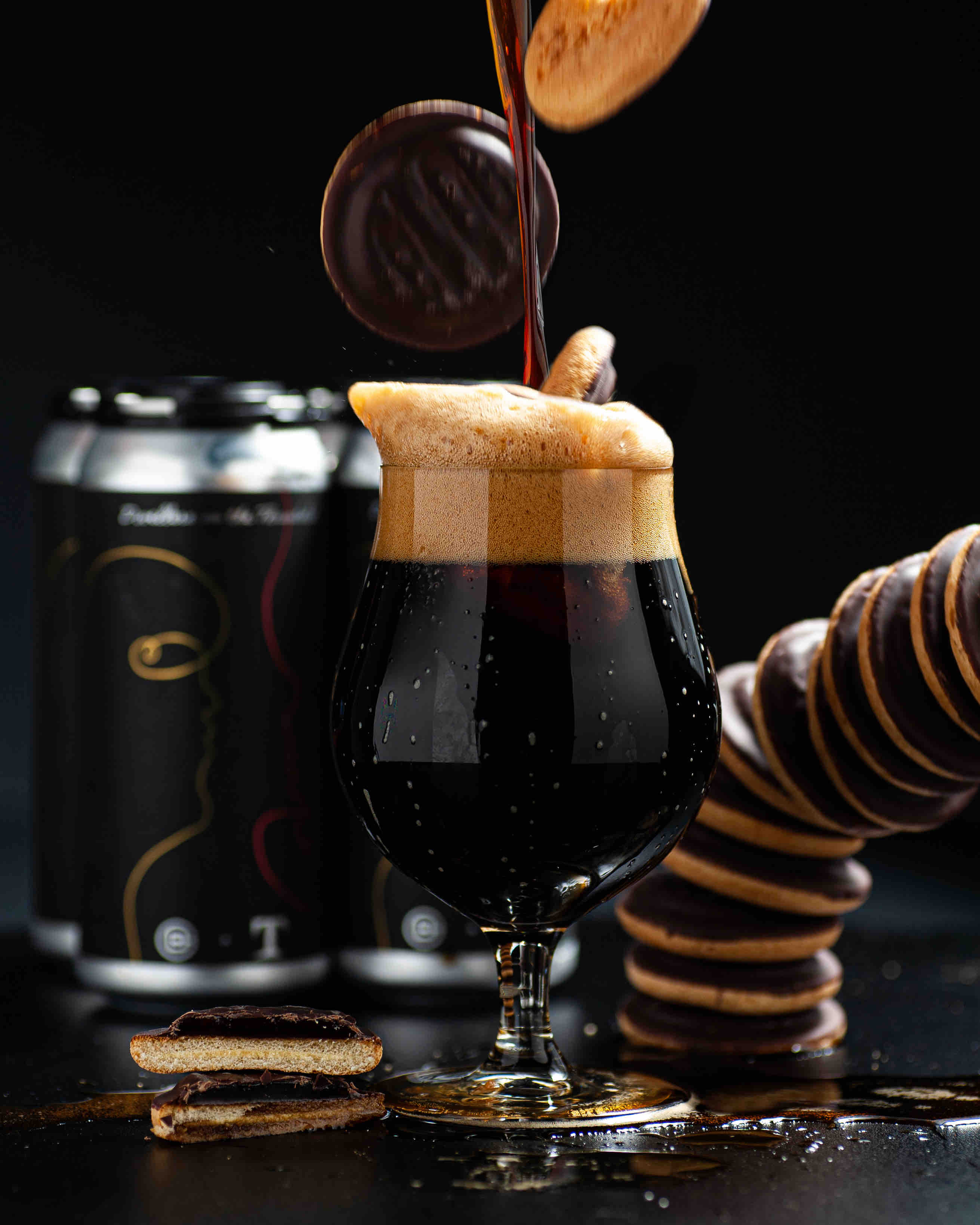 A new pastry stout arrives from Threshold Brewing as the Southeast Portland brewers has collaborated with Culmination Brewing on Dwellers on the Threshold. This new big stout hits the marketplace on Tuesday, November 9th at both breweries in cans and on draft.
It's the season for stouts and Dwellers on the Threshold is inspired by Threshold Brewing's appreciation of Polish confections and their mutual appreciation for big, drinkable stouts. Dwellers on the Threshold is fermented with cara cara orange and molasses and is then conditioned with cocoa nibs and vanilla beans. The result is the essence of a Polish cookie known as Delicje. Smooth, rich and decadent, Dwellers on the Threshold delivers an indulgent drinking experience with delicate subtleties of flavor and a delightfully light finish, all at a whopping 9.5% ABV.
Look for Dwellers on the Threshold in Portland at Threshold Brewing & Blending located at 403 SE 79th Ave and Culmination Brewing located at 2117 NE Oregon Street.
About The Author
DJ
D.J. is a Portland, Oregon based writer that spent his formative years in the Midwest. With over 25 years under his belt of drinking beer at festivals across America and the world, he has developed a strong appreciation and understanding of craft beer and the industry that surrounds it. He can be found in any of the great breweries or beer bars that make Portland the best beer city in the world. His writing can also be found in the archives of Northwest Brewing News and can be followed on Twitter and Instagram at @hopapalooza.