Today Cascade Brewing Releases Valley Flora 2017 in Bottles and Draft
|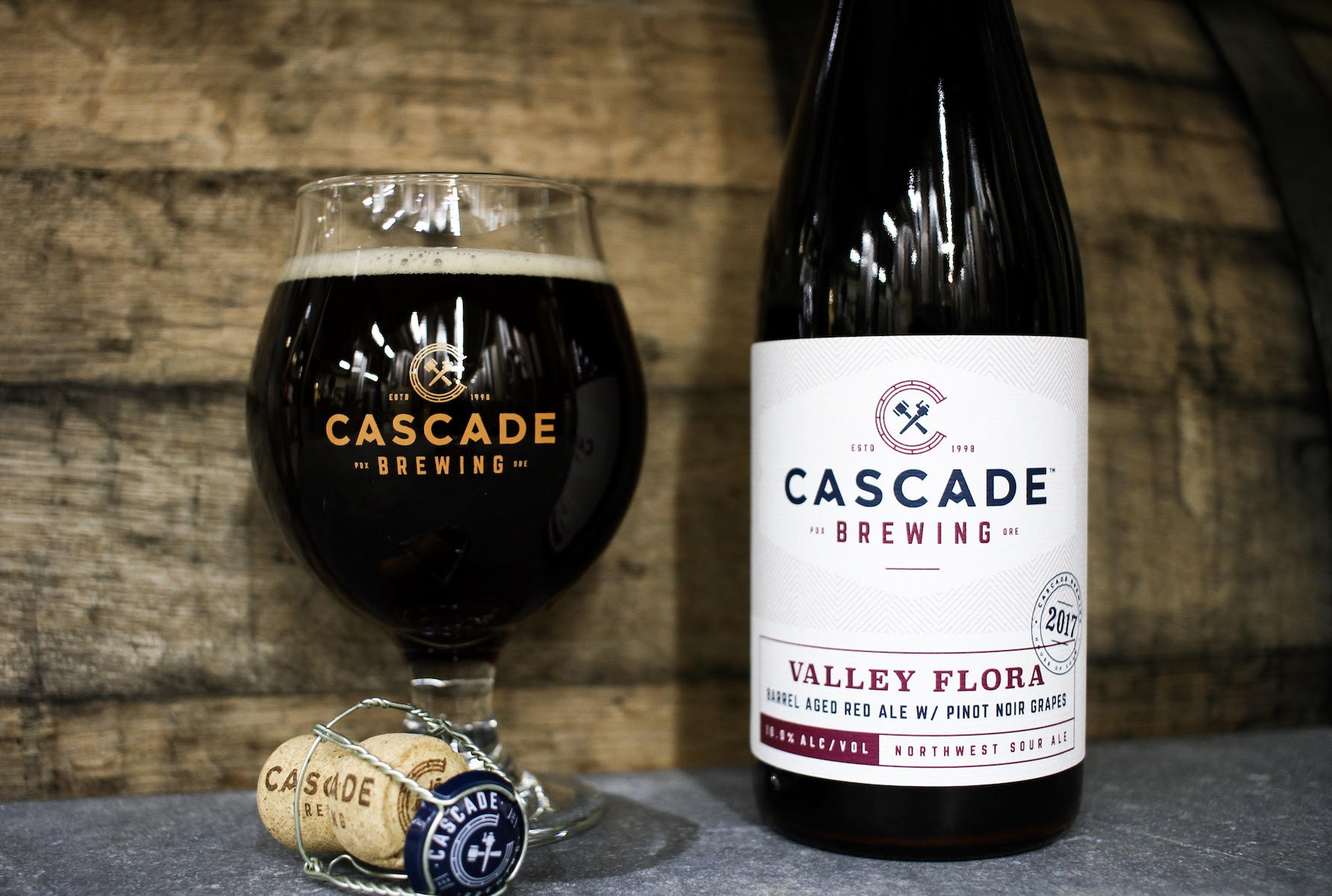 The latest beer release from Cascade Brewing will take place today, Friday, January 11th as it releases Valley Flora 2017. The brewery states that this beer celebrates the Northwest's regional offerings of craft beer and wine. Valley Flora 2017 will be available beginning today in 500ml bottles and on draft at both Cascade's Portland-area pubs and through Cascade's distribution channels.
Valley Flora Description:
Valley Flora combines Cascade's sour red ale with Willamette Valley-grown Pinot Noir grapes using traditional brewing and winemaking techniques. Through native fruit fermentation and extended oak maturation, Valley Flora expresses notes of dark bramble fruit, plum, cherry, earth and oak supported by a balanced tannic structure and lively acidity.
"This project is an off-shoot of Cascade Sang Royal, featuring a higher concentration of fruit and a greater presence of new oak," explained Kevin Martin, Cascade Brewing Director of Brewery Operations in a prepared statement. "The resulting Valley Flora blend has more wine-forward flavor characteristics than the Sang Royal, as well as more pronounced toasted oak/vanilla aroma and increased tannic structure."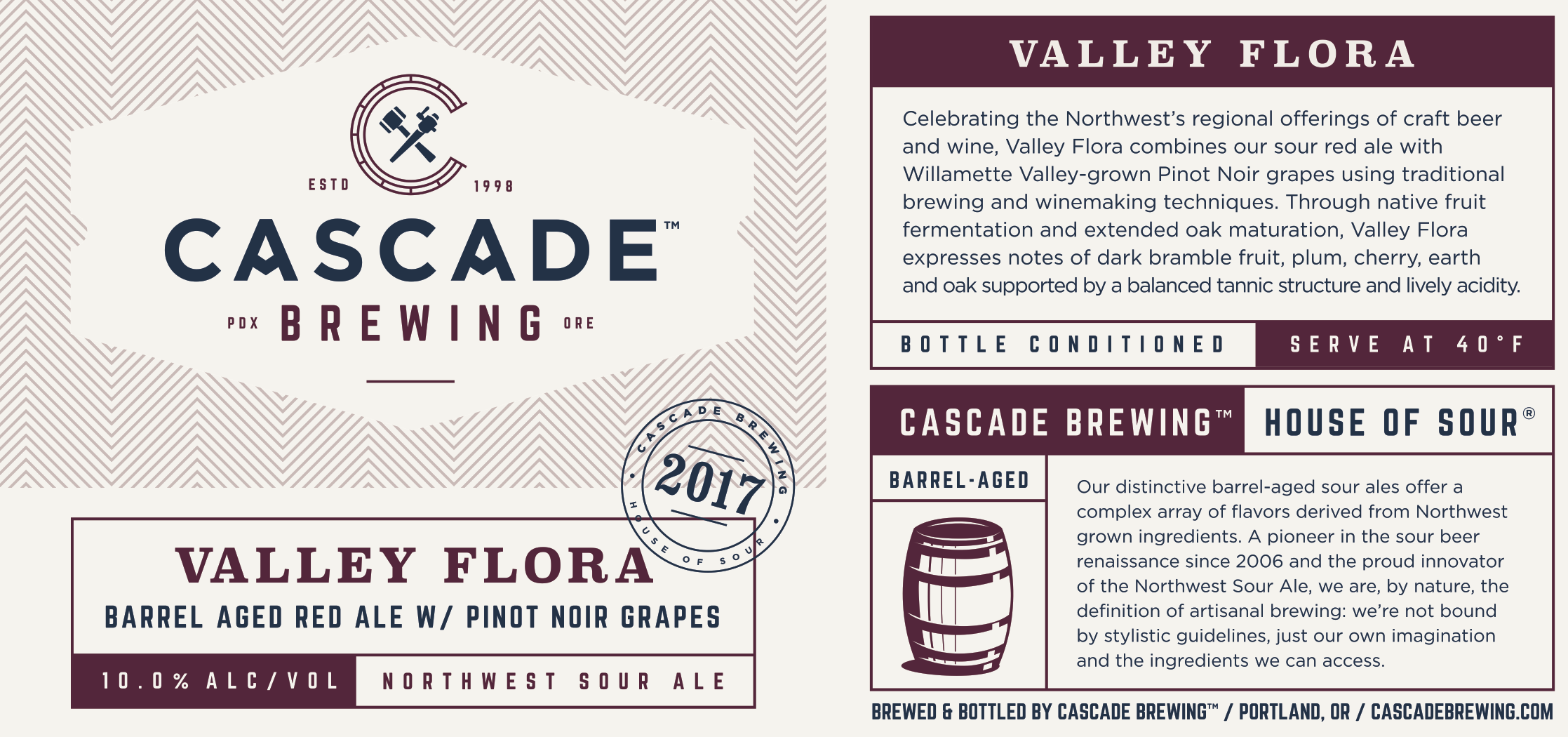 With "flora" defined as "plants of a particular region," the name Valley Flora references the Pinot Noir grape as one of the most well-known plantings throughout the Willamette Valley.