Trap Door Brewing Can Release at The BeerMongers
|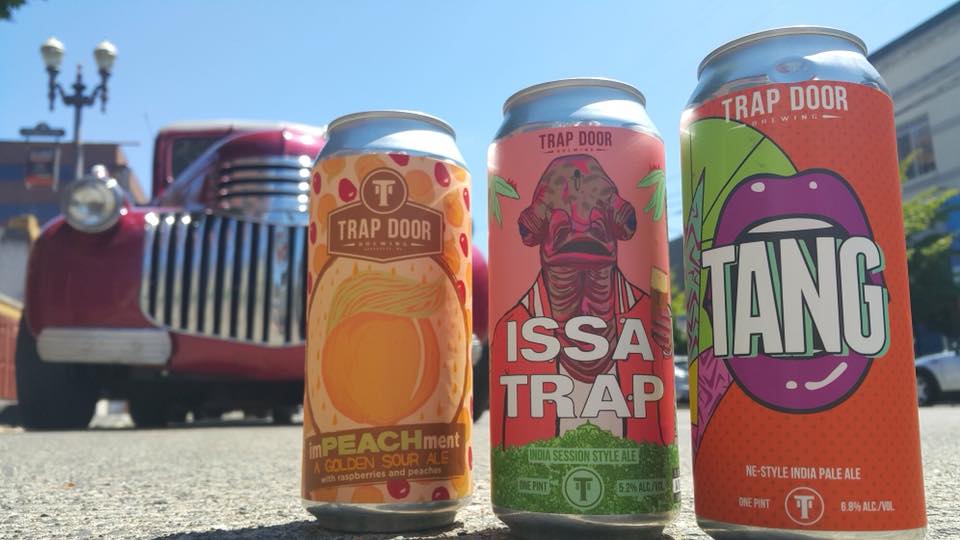 Vancouver's Trap Door Brewing will be heading south across the Columbia River to The BeerMongers for a can release and tap takeover. The can release for Tang, ISSA Trap, and Raspberry ImPEACHMent will take place on Thursday, July 26th from 5:00-8:00pm.
Here's a brief overview of the three can releases provided by Trap Door Brewing.
Tang – Hazy IPA with Azacca, El Dorado, and Mosaic. 7.2% ABV
ISSA Trap – DDH Hazy Pale with Galaxy, Comet, and Citra. 5.2% ABV
Raspberry ImPEACHment – Prepare for a Yuge assault on your tasebuds, theres gonna be puckering tartness aspects, theres gonna be a wash of peach and raspberry over your tongue, its gonna be great, everybody loves it, everybody already said so. 7% ABV
On tap will be Tang, Dry Hop Pilsner, Midnight Snack Nitro Oreo Stout, and more!
Looking forward to trying Tang as we hope that it brings back memories of drinking what we thought astronauts drank!
The BeerMongers
1125 SE Division St.
Portland, OR 97202