Triceratops Brewing Releases Barrel-Aged Breakfast Brown, Brewed for Pancake Lovers
|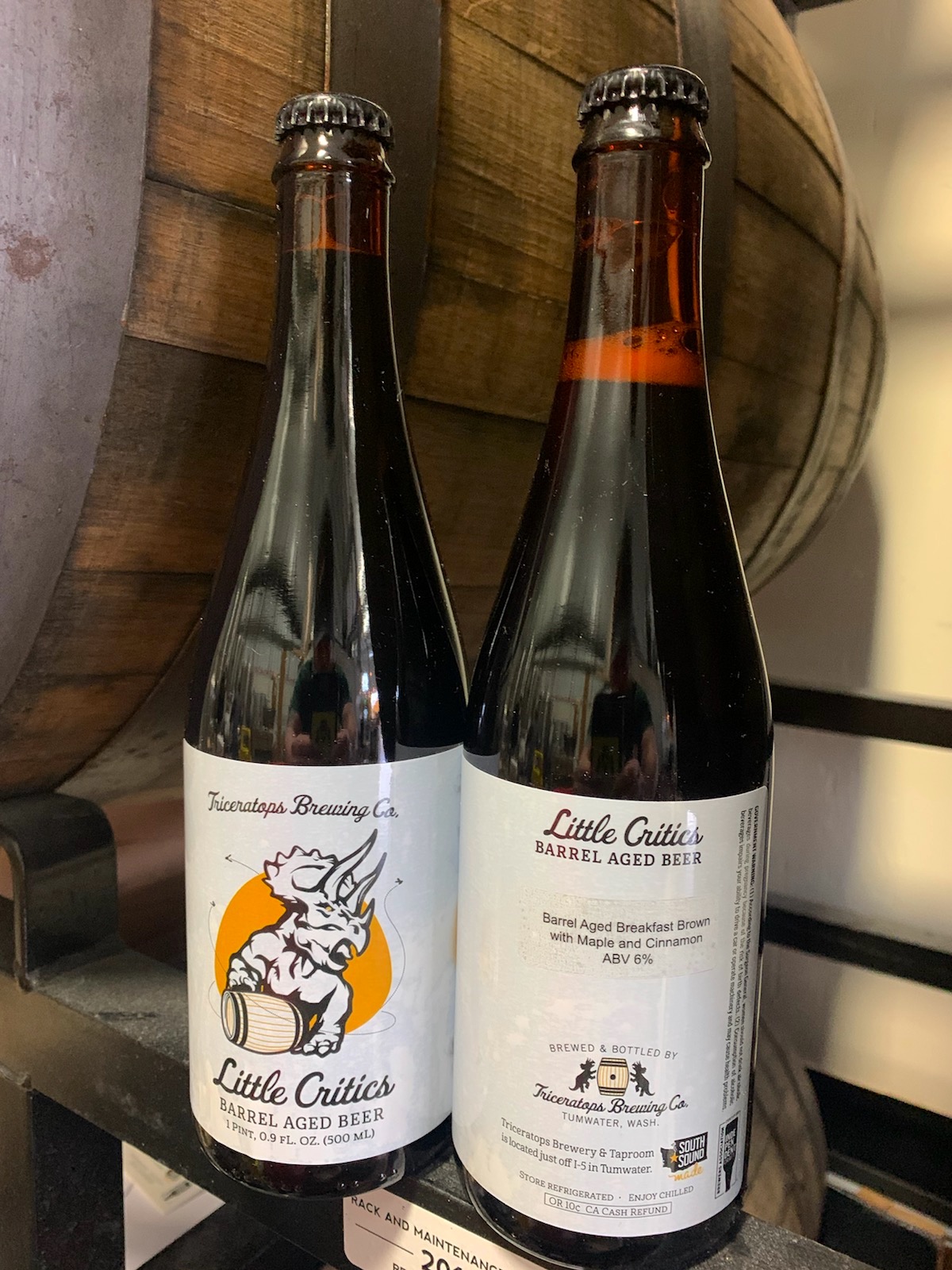 For fans of pancakes and barrel-aged beers, Triceratops Brewing has just released the beer that's brewed just for you. Today, the Tumwater, Washington brewer released Barrel-Aged Breakfast Brown, an adjunct barrel-aged brown ale with maple syrup, brewed to emulate a pancake breakfast.
"As a morning person, pancakes are one of my favorite breakfast foods," said brewer and co-founder Rob Horn, in a statement. "When I tasted this out of the barrels, I immediately thought that maple and spice could turn it into a really fun beer. ​Maybe we should have called it Liquid Pancakes?​ The only thing missing is a side of bacon."
Barrel-Aged Breakfast Brown Description:
To make Barrel-Aged Breakfast Brown (6% ABV), Horn started by pulling a portion of last year's nutty, toasty Brown Ale and resting it for many months in Heaven Hill bourbon barrels. That's where it picked up notes of vanilla and oak along with the subtle suggestion of smoke. Then he added nutmeg, cinnamon, and maple syrup for the perfect amount of flapjack flavor.
Barrel-Aged Breakfast Brown is a limited release that's part of its Little Critics Series and is now available at select retailers in the Puget Sound area. This barrel-aged beer is available on draft and in 500mL bottles. Barrel-Aged Breakfast Brown is also available to go in bottles and in 32-ounce Crowlers, and 64-ounce growlers at the Triceratops tasting room in Tumwater.