Triceratops Brewing Releases Mrs. Voorhees – Imperial Peanut Butter Milk Stout
|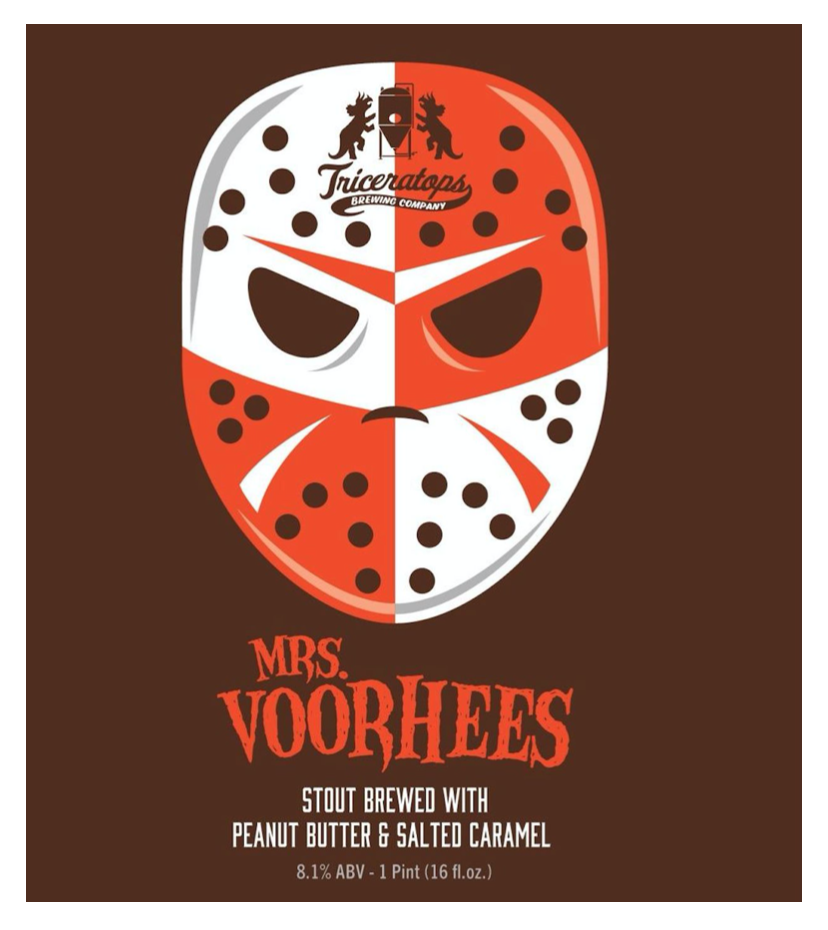 Triceratops Brewing from Tumwater, Washington announces the return of Mrs. Voorhees, an Imperial Peanut Butter Milk Stout. Named after the murderous mother in the iconic Friday the 13th film series, Mrs. Voorhees has been part of the brewery's seasonal lineup for several years now, gradually winning over beer drinkers who take pleasure in a little dread and terror​ during the Halloween season.
"'Friday the 13th' is a Halloween classic," said co-owner and head brewer Rob Horn, in a statement. "As a kid I used to camp at the campground where it was filmed. So when I thought about brewing a beer for the month of October, I knew I had to work in a reference to the movie series, and I knew I had to go for that quintessential candy flavor combo, salty peanut butter and sweet milk chocolate."
Mrs. Voorhees is brewed with Pilsner malt from Skagit Valley Malting in Burlington, WA along with selected specialty malts like oats, chocolate malt, and roasted barley to give it depth and a rich, full body to balance the sweetness. Then bringing together a combination of peanut butter and salted caramel make for an interesting Imperial Milk Stout that sits at 8.1% ABV.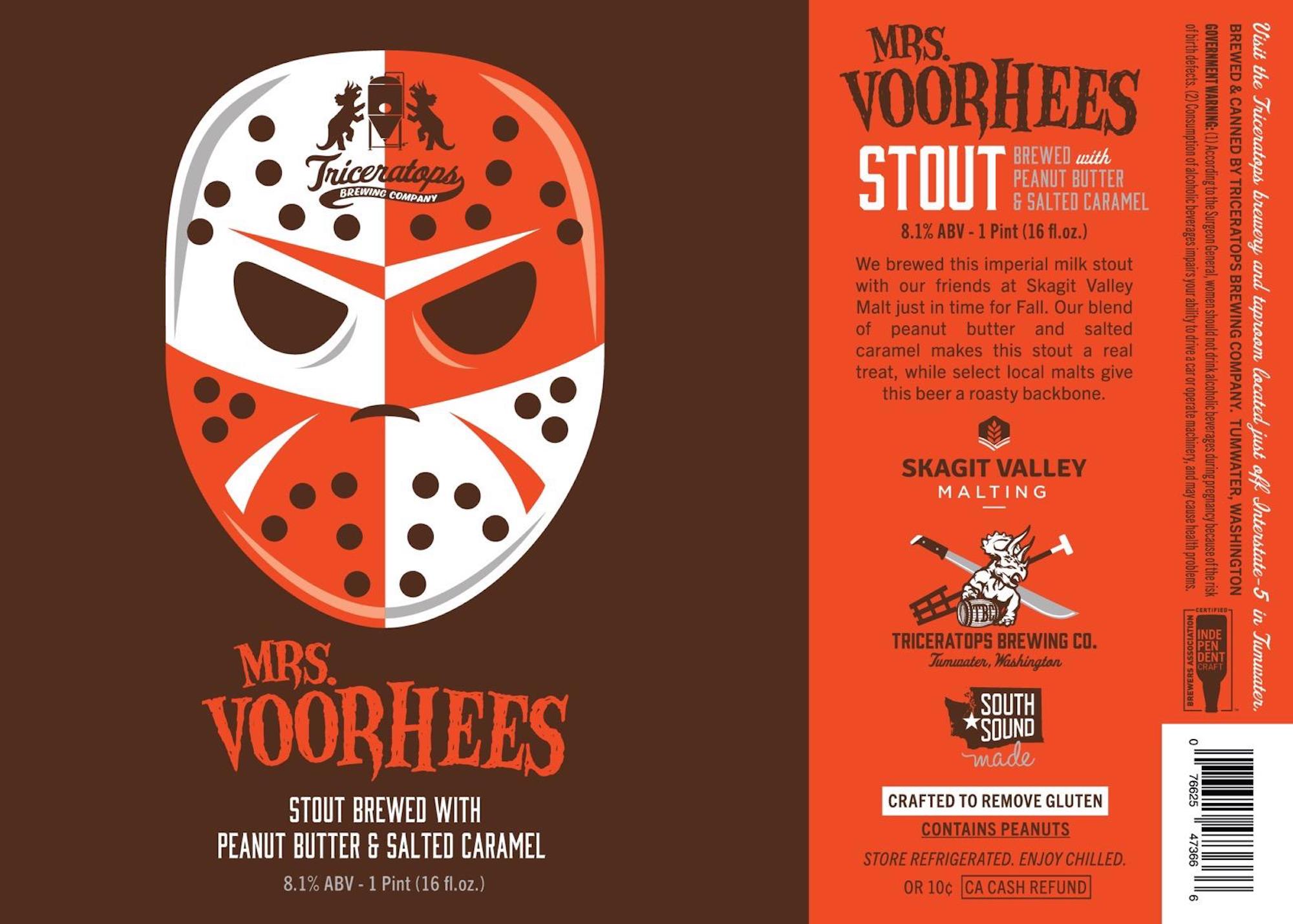 In time for Halloween, Mrs. Voorhees is available at select retailers throughout western Washington on draft and in 4-pack, 16oz cans. The beer can also be purchased in four-packs, 32oz Crowlers, and 64oz growlers at the Triceratops tasting room in Tumwater. The brewery will also have a limited run of Mrs. Voorhees T-shirts for sale.