Two Beers Brewing Releases 2018 Fresh Hop IPA
|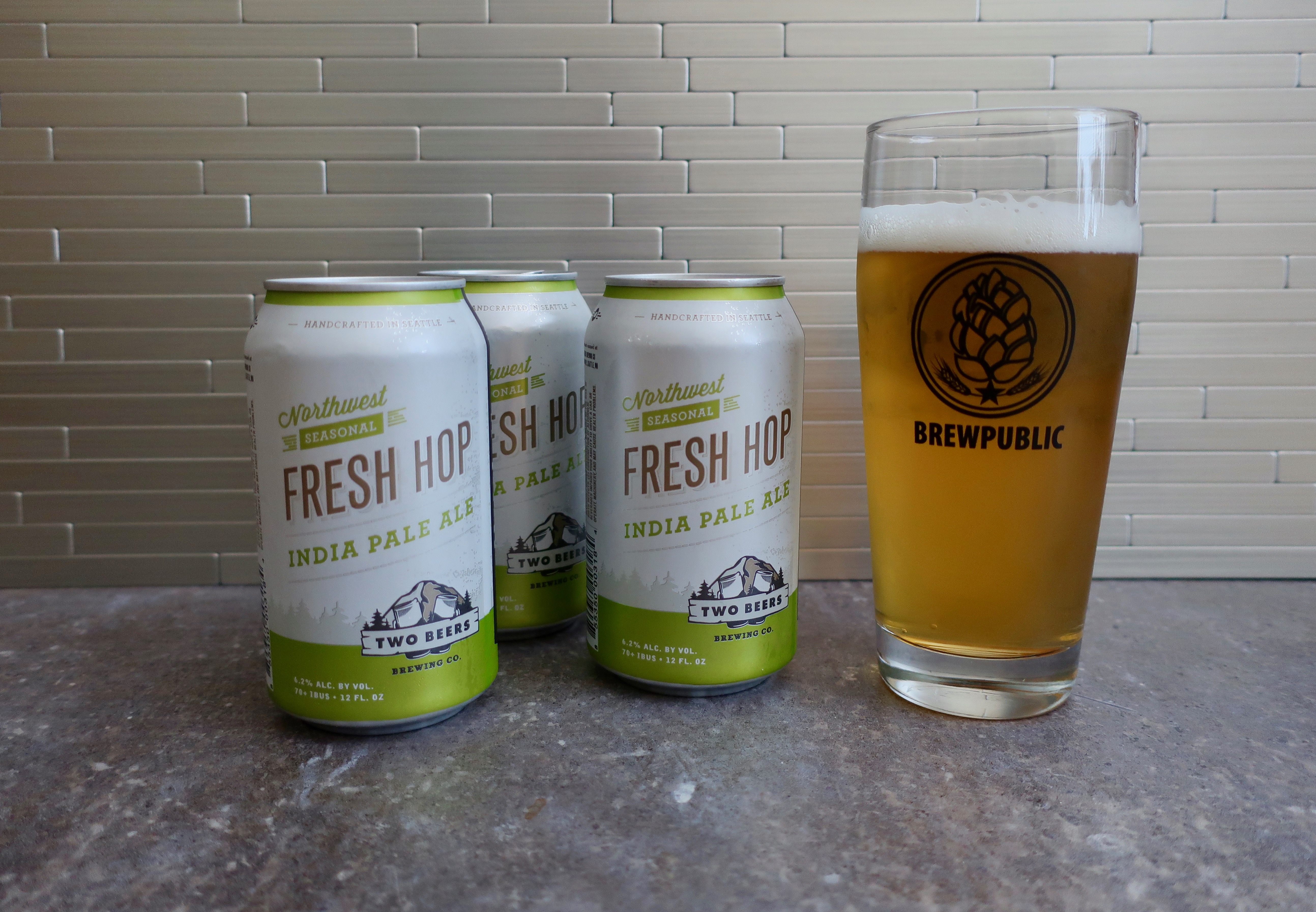 Fresh off the canning line this past Friday is the first fresh hop beer of 2018 as Seattle's Two Beers Brewing has released its 2018 Fresh Hop IPA. This first of the season Fresh Hop IPA is brewed with freshly harvested Centennial and Cluster Hops from the fifth generation Puterbaugh Farms in Yakima Valley.
Fresh Hop IPA has been a seasonal beer from Two Beers Brewing since 2009 and has usually been one of the first fresh hop beers available. And this year is no exception as the 2018 hop harvest has arrived a bit earlier than normal in the Yakima Valley.
Joel VandenBrink, Two Beers founder and CEO drove to Puterbaugh Farms and hand picked bines of Centennial and Cluster hops. He loaded up the truck and drove it back to the brewery in Seattle's SoDo neighborhood. Once there the hops are then handpicked by dozens of staff and volunteers on the brewery dock. This process allowed Two Beers to go from hop bine to brew in less than 24 hours for the season's first fresh hop beer.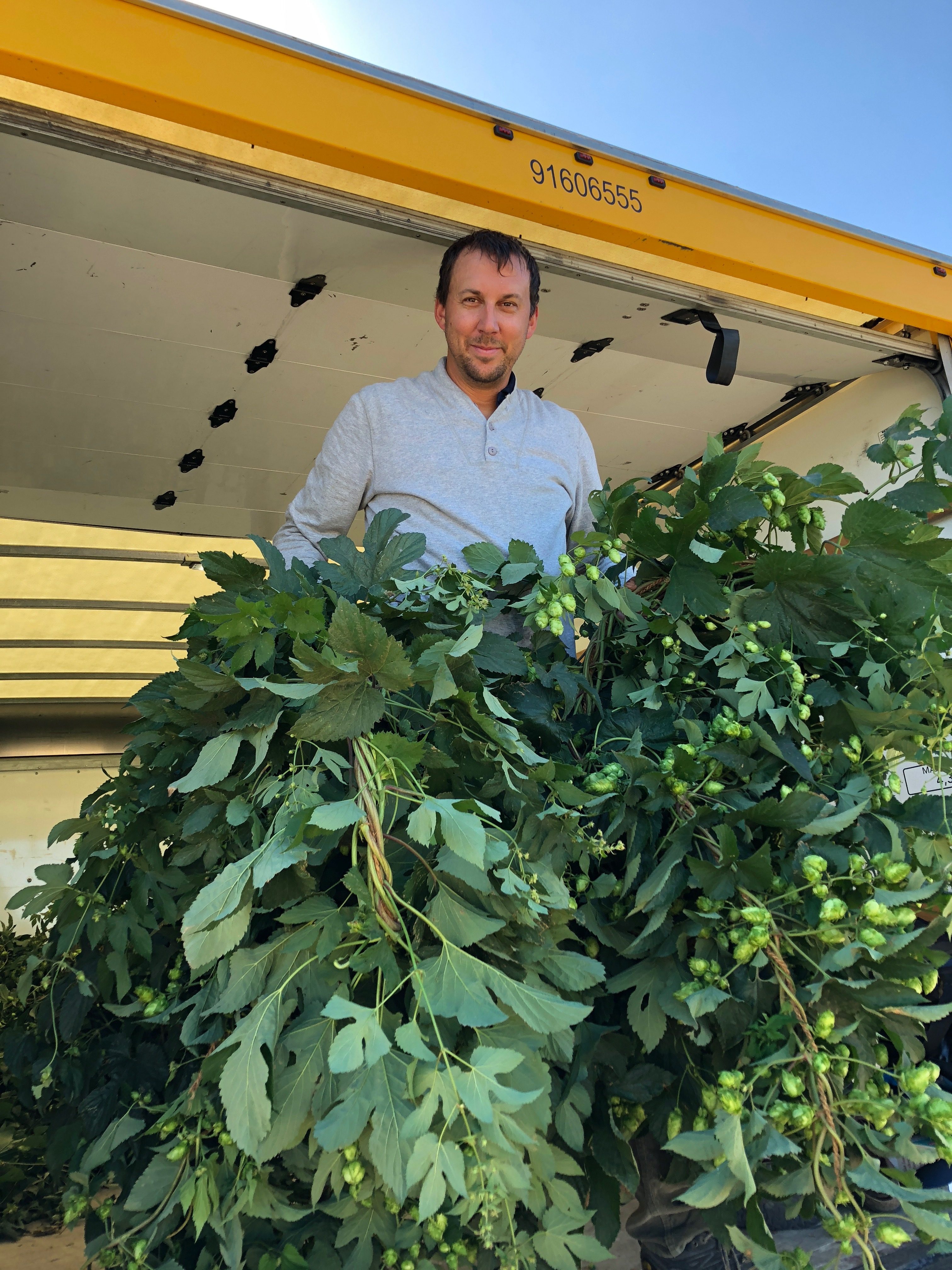 This year's Fresh Hop IPA features Centennial and Cluster hops. Fresh Hop IPA pours a dark straw color and offers up plenty of maltiness for a full body. The fresh hops are a bit subdued but the bitterness from the Cluster hops shines through. This IPA is 6.2% ABV and has 70 IBUs.
"Every step of our Fresh Hop IPA process is a celebration of what makes beer in the Pacific Northwest so great!" said Joel VandenBrink in a statement. "There's a certain joy in being able to connect our beer fans directly to the local ingredients that go into Fresh Hop IPA."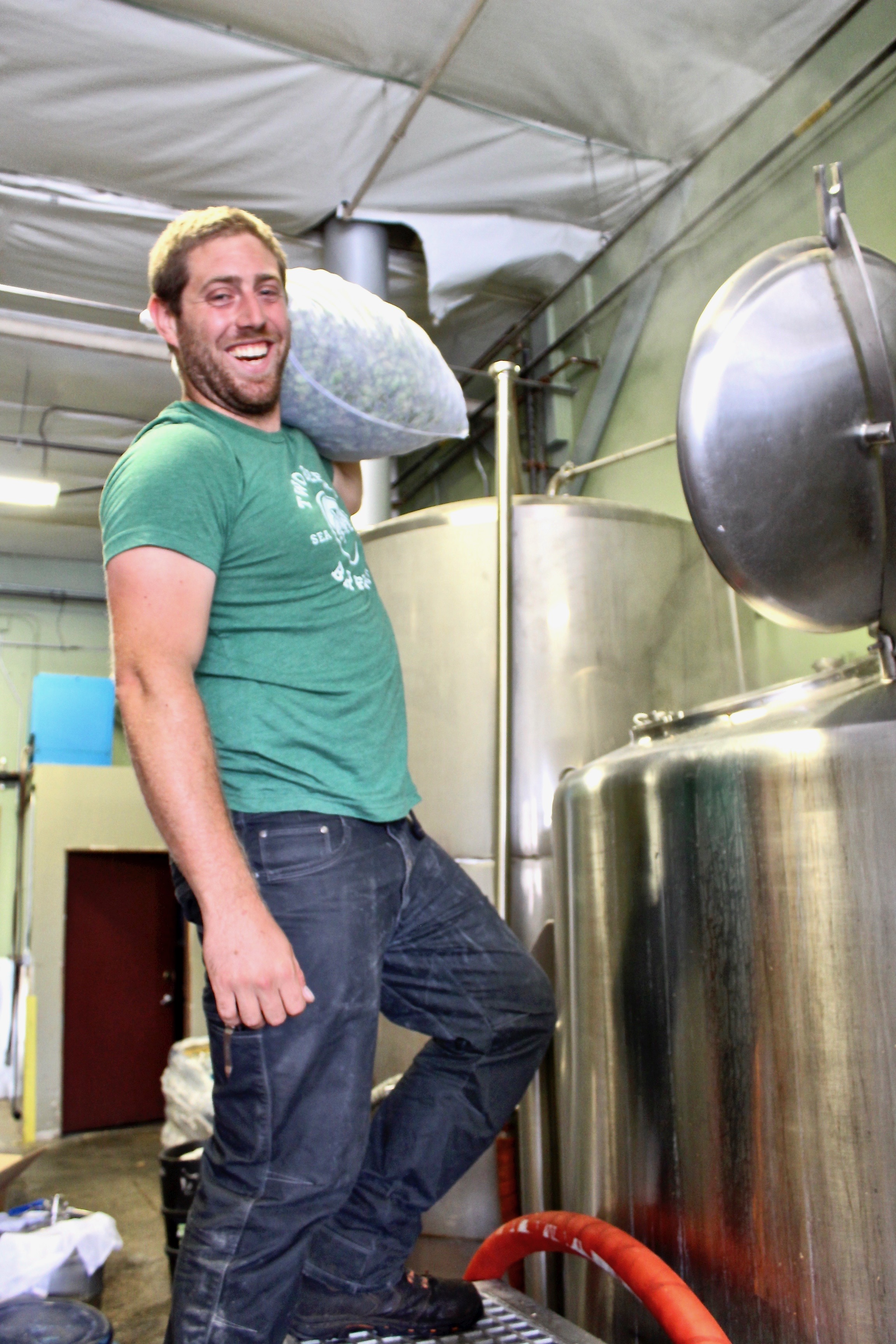 Fresh Hop IPA is available in 12-ounce cans and on draft throughout Washington, Oregon, Alaska and Idaho, for a limited time starting today August 6, 2018.