Two Beers Pilsner Receives a Packaging Refresh
|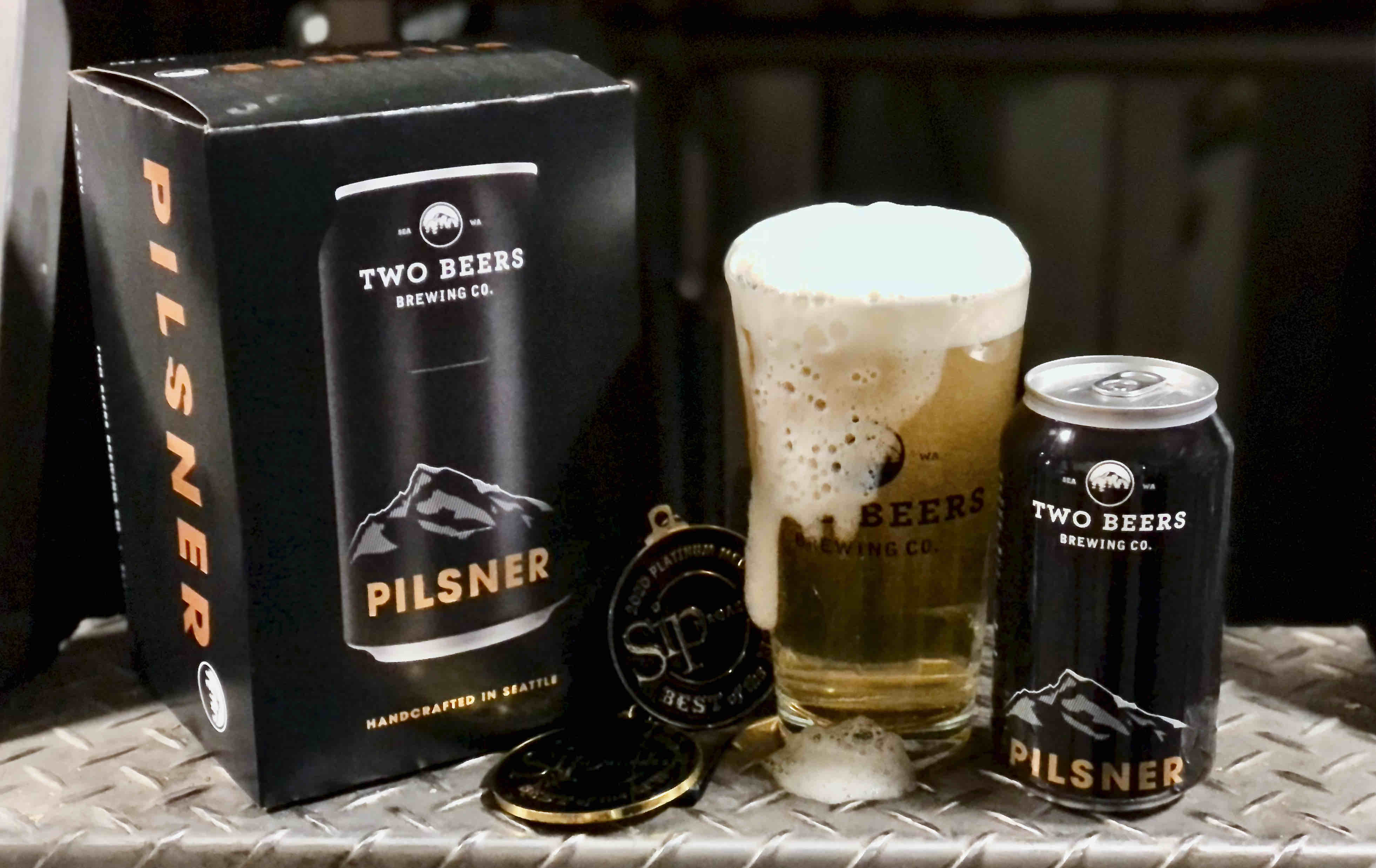 Seattle's Two Beers Brewing has refreshed the packaging and slightly tweaked the name of its award-winning Pilsner. The beer will begin to arrive in the marketplace in early March, but if you want to get a head start on this refreshed beer, The Woods tasting room in Seattle is stocked with 6-pack, 12oz cans.
Previously known as Pilchuck Pilsner, the name of the beer has also been refined to the concise name of Pilsner. The new packaging features a new look in sleek, black packaging with white and gold lettering set to an image of Mt. Rainier.
But what's inside the can, is what's truly important. The newly released Pilsner is the result of years of careful recipe adjustments and experiments with water chemistry to make an approachable and easy drinking Pilsner. The recipe is based on a traditional czech pale lager as it's hopped with the classic Saaz hops and Two Beers' own addition of Perle hops. With a lightly sweet aroma and mild hop spiciness on the tongue, it's a refreshing take on this traditional beer style.
Much of the appreciation of Pilsner is led by Head Brewer Jesse Ransavage. When he joined the Two Beers Brewing team seven years ago, he brought with him an ardent love for lagers and the patience and passion necessary to get them just right. When asked what sparked Pilsner as a passion project over the years, Jesse laughs and explains, "I really wanted to make a beer I would want to drink every day after work."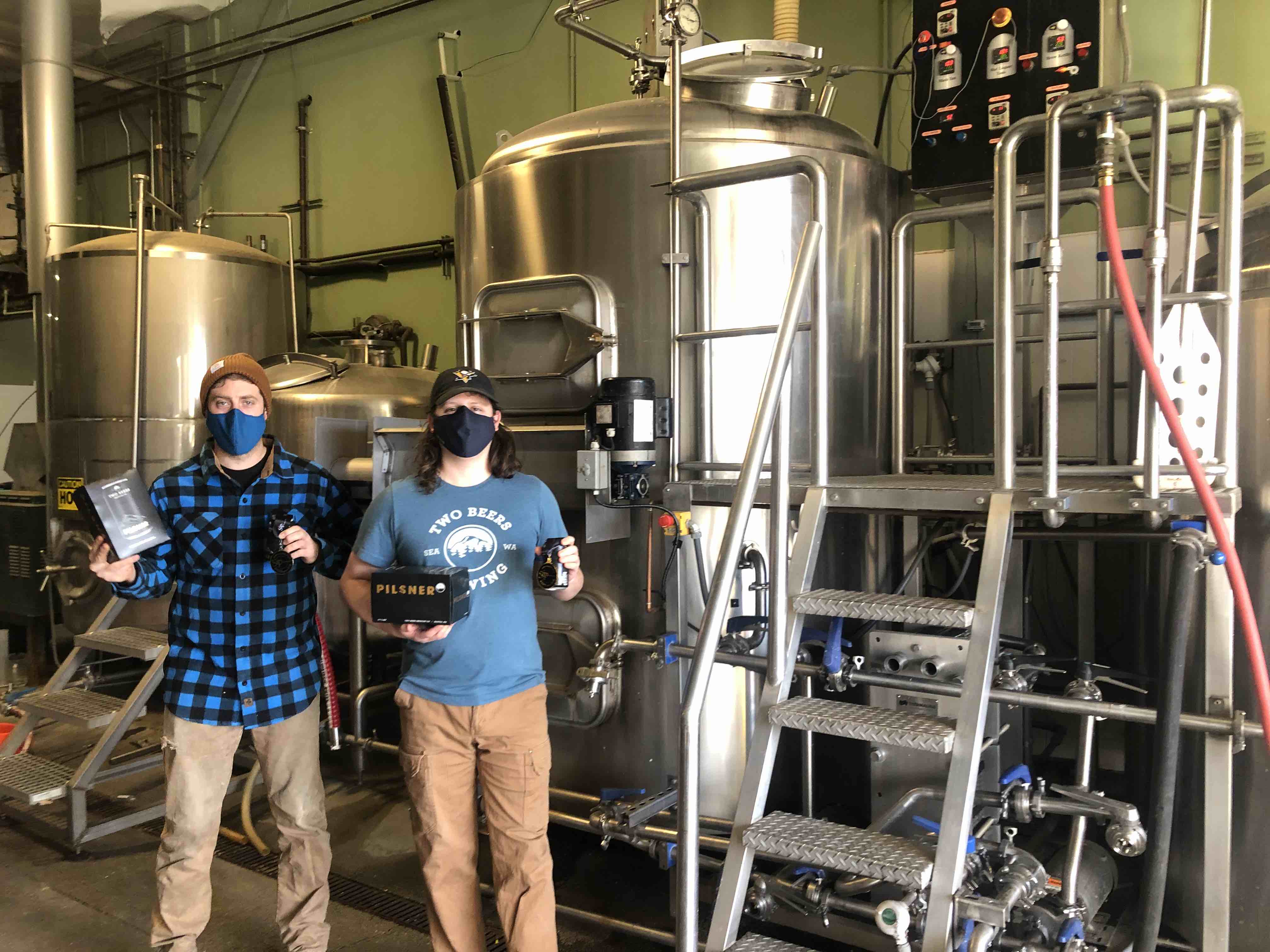 Two Beers Brewing's Pilsner has been an award-winning beer through the years, no matter what the beer name was at the time. Pilsner brought home a Double Gold Medal from Sip Northwest's 2019 Best of the Northwest beer competition and then later took the much-coveted Platinum Medal the following year in 2020.
"It's a big deal to bring home not one, but two prestigious awards for Pilsner in the Pacific Northwest," says Marketing Manager Maura Hardman, in a statement. "There is no shortage of incredible breweries in the PN and we are thrilled to be counted among them."