Upright Brewing Releases Four Hands + Oregon Native On August 4th
|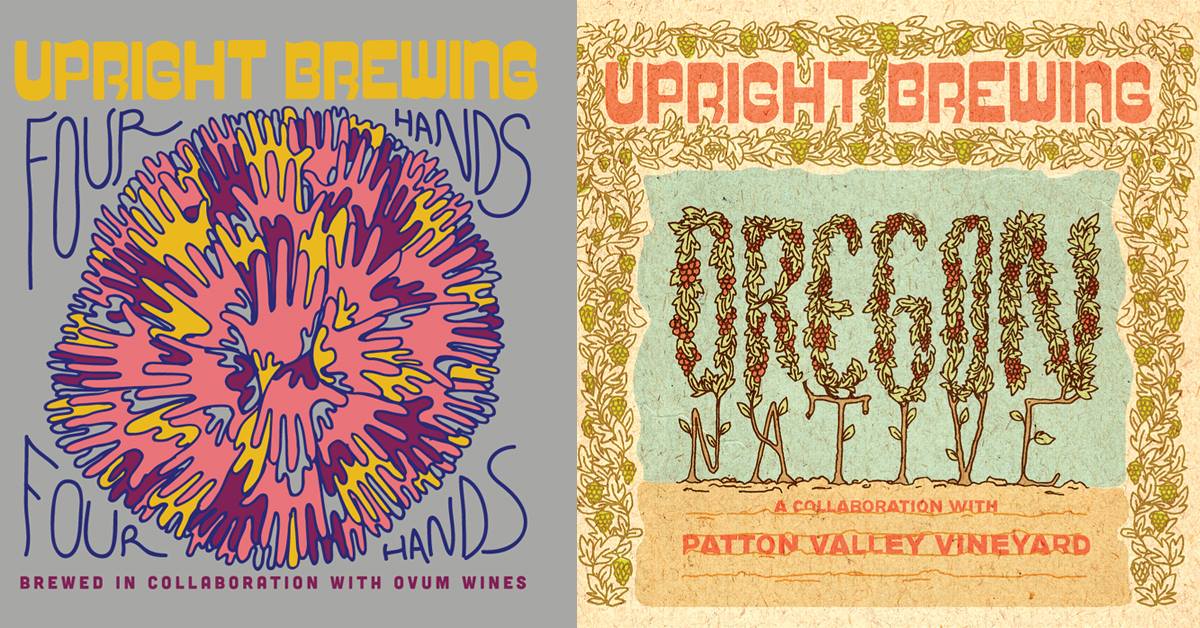 With its upcoming two releases, Upright Brewing has once again collaborated with a couple of Oregon winemakers that brings together wine and beer into one intriguing beverage. The Portland based brewer will release Four Hands, a collaboration with Ovum Wines and Oregon Native, a collaboration with Patton Valley Vineyards on Saturday, August 4, 2018.
On Four Hands, Upright Brewing worked with John House of Ovum Wines. This marks the second collaboration that the two have done. The first was Jeux d' Eau back in 2012. With this new release, Four Hands incorporates Southern Oregon grown Gewürztraminer grapes in a cask fermented and fruit laden saison. Four Hands will be available in 750mL bottles at $20.00 each.
The return of Oregon Native, one of our favorite Upright beers, is a new vintage of one of the brewer's highly acclaimed beers. Oregon Native is a cask fermented wild ale the uses Patton Valley Vineyard grown Pinot Noir grapes. This new release of Oregon Native will be available in 375mL bottles at $12.00 each.
During the bottle release on Saturday that takes place from 1:00-8:00pm, both Four Hands and Oregon Native will be on tap. And for part of the day winemakers from Ovum and Patton Valley will be in house for the tasting at a time yet to be determined. Plus the Upright tasting room will feature freshly shucked oysters from Oyster Social on Saturday!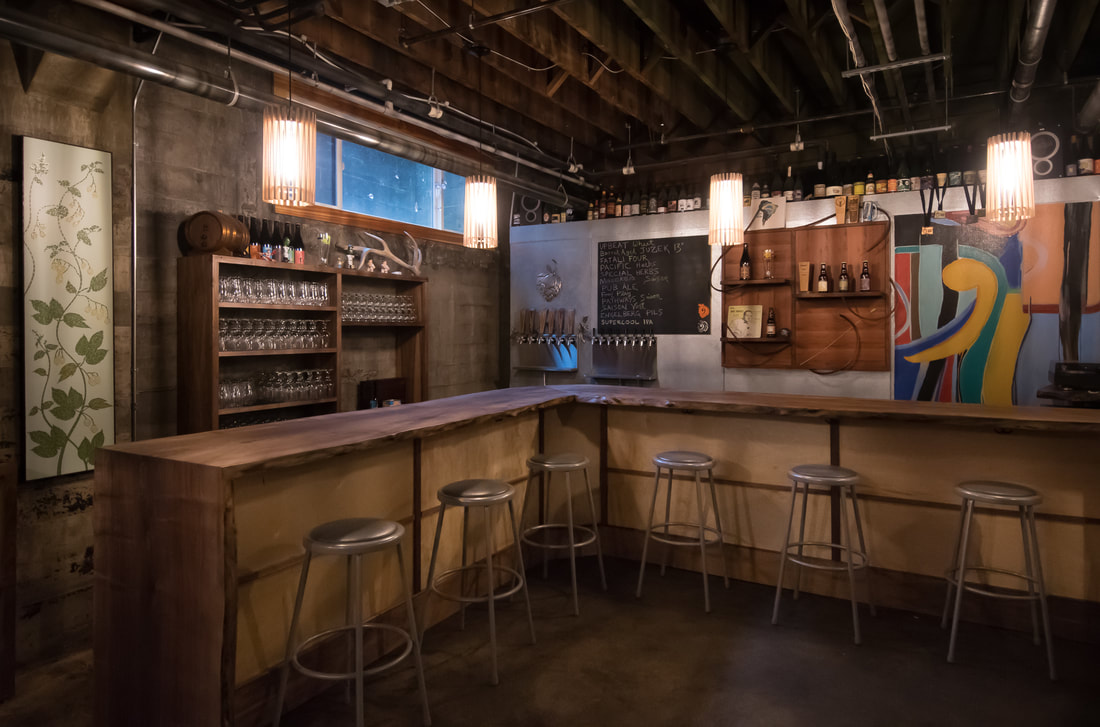 Here are descriptions on Four Hands and Oregon Native provided by Upright Brewing.
Four Hands Description:
Four Hands is our second barrel fermented beer using white wine grapes, again in collaboration with John House of Ovum Wines. The first time we worked together was in 2012 on the Jeux d' Eau, showcasing the unique character of muscat, while the Four Hands (also named after a composition by Maurice Ravel) uses Gewürztraminer from southern Oregon. By simply processing the beer, like most of our fruit beers, the varietal nuances become the core of the profile, with a wide palate covering slate, light honey, and complex, delicate floral notes. The Four Hands is well conditioned prior to release, allowing the tannic structure to integrate with the rest of the beer and ultimately yielding a wonderful, fruit laden saison.
Malts: pils, vienna
Hops: warm aged hallertauer, 2013 harvest
Brewed: September 29th 2016
Bottled November 1st 2017
Total yield: 96 cases and 5 kegs, 9.5% abv
Oregon Native Description:
Oregon Native is a collaboration with Derek Einberger, winemaker at Patton Valley Vineyards. The beer combines their estate pinot noir grapes with our method of cask fermentation on whole fruit, the idea being to highlight the varietal and vintage. The beer is fermented with yeast indigenous to the Patton Valley orchard, striving for a character that bridges natural wine and wild beer. Straightforward yet layered, the Oregon Native is fun to drink and pick apart, as the flavors intertwine those often found in pinot noir with a light, smooth malt backbone and just enough hop bitterness to balance. Released relatively young, the vibrancy it shows now will evolve gracefully into 2020 and beyond when stored at cellar temperature.
Grains: two-row, vienna
Hops: 2015 harvest glacier, aged at room temp
Brewed: October 6th 2017
Bottled: April 25th 2018
Yield: 172 cases, 7 kegs, 8% abv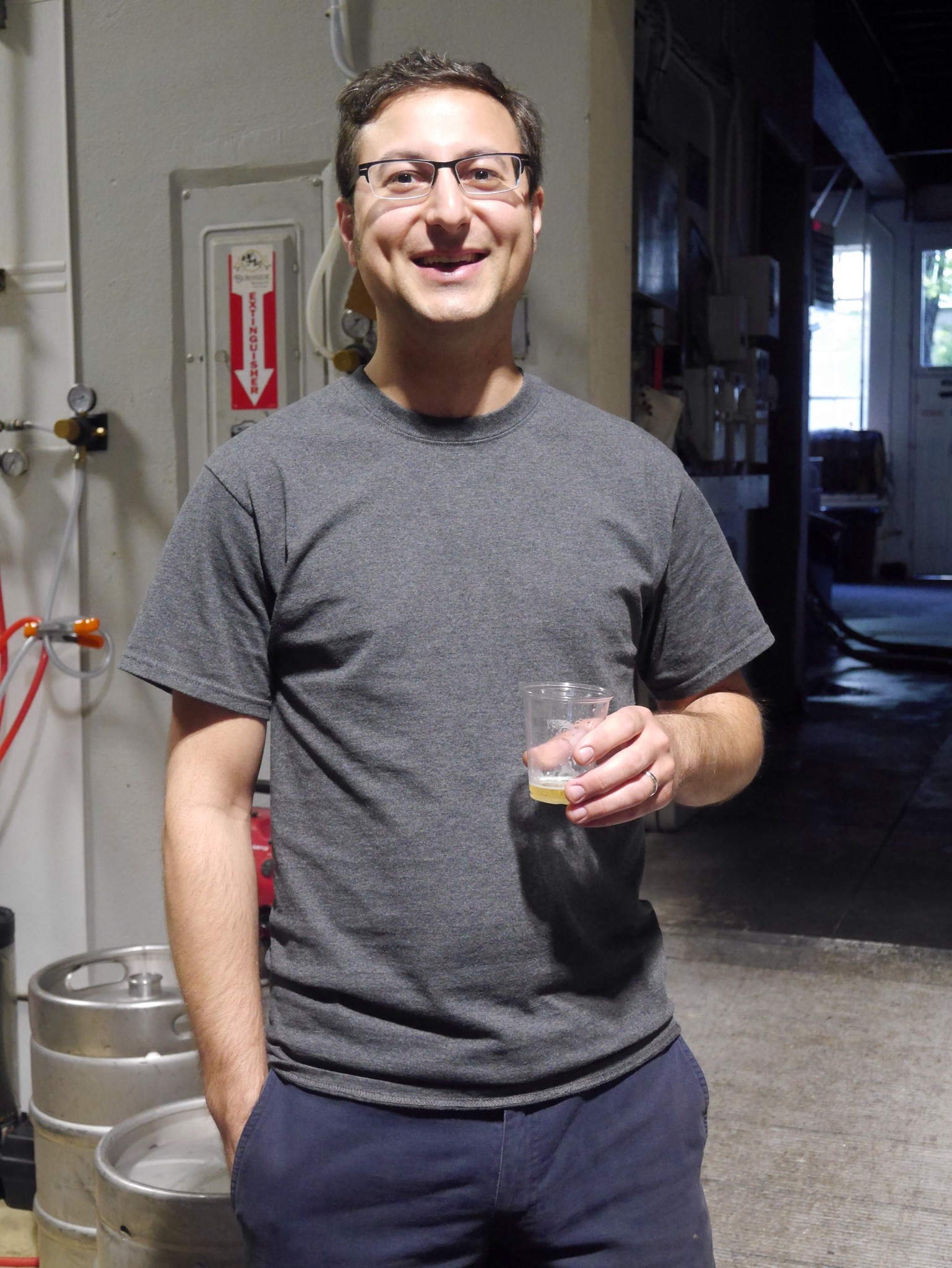 Upright Brewing
240 N Broadway
Portland, OR 97227