Von Ebert Brewing Cans Drink Me Potion and Munich Bock
|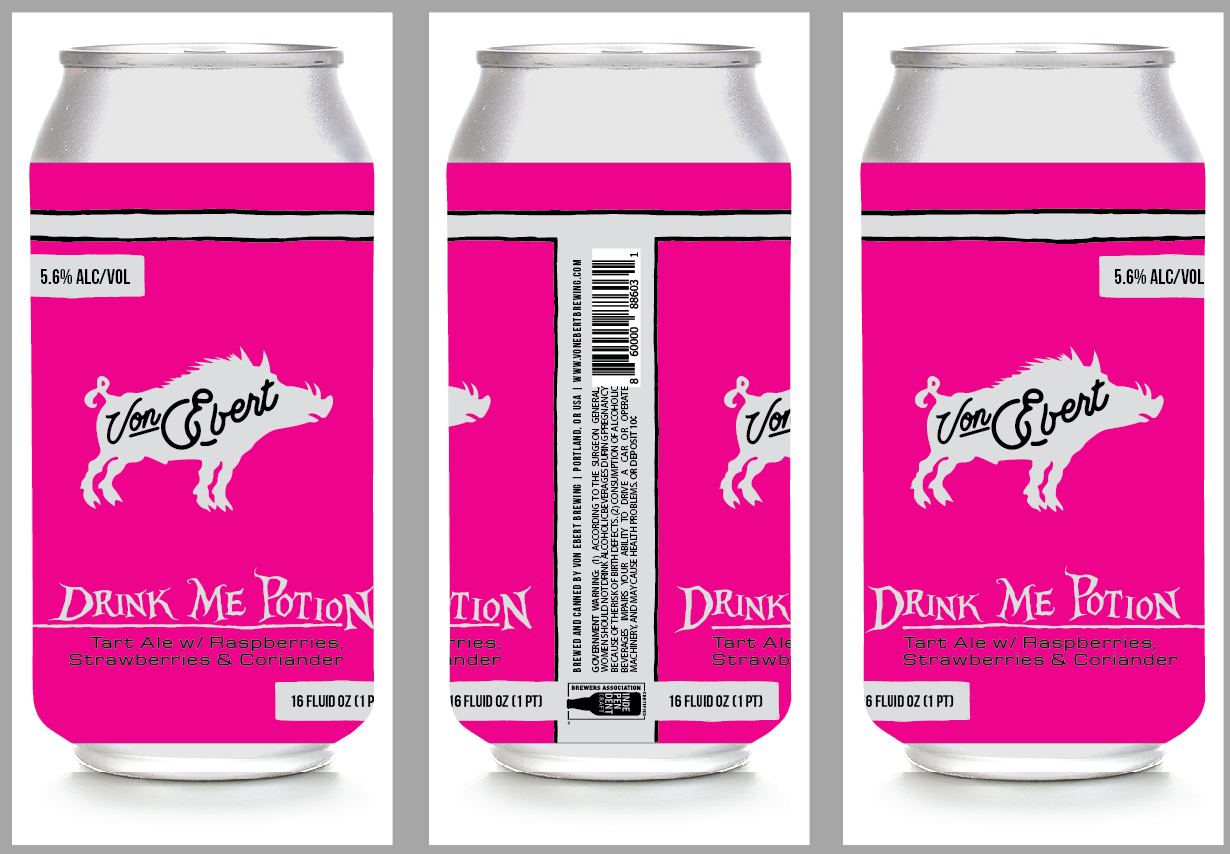 Today, Von Ebert Brewing will release two new beers, Drink Me Potion and Munich Bock in 4-pack, 16oz cans at both Von Ebert Brewing locations. And if you swing by today to pick up these new beers, its BOGO Free Wing Wednesday on all wing orders all day long.
Drink Me Potion is a tart ale that is brewed with red raspberries, strawberries and coriander that sits at 5.6% ABV. Past batches of this beer used different fruit additions and have been available only on draft at the two Von Ebert locations. All of the Drink Me Potion versions feature a vibrant pink hue that allows the Von Ebert brewing team to experiment with flavor combinations and profiles.
"Our house lactobacillus blend produces a balanced and fruit forward acidity that we love pairing with red raspberries," said Sam Pecoraro, head brewer, Von Ebert Pearl, in a statement. "The red raspberries give the beer a tangy brightness that's balanced by the perceived sweetness of the strawberries. The coriander provides background complexity and pushes the potion-like qualities of the beer. It's light, fruity and refreshing; perfect for warm weather."
Munich Bock is a historic lager style that sits somewhere between a pale bock and doppelbock. The Von Ebert brewers got the recipe for their version in a book that focuses on historic German beer styles not often brewed these days. It contains notes of grape nuts and English toffee with an expressive malt sweetness that is balanced by a subtle noble hop presence.
Drink Me Potion and Munich Bock will be available in 4-pack, 16oz cans beginning today at both Von Ebert locations – Glendoveer and the Pearl – for to-go or delivery orders.