Von Ebert Brewing Release New American Pils in 16oz Cans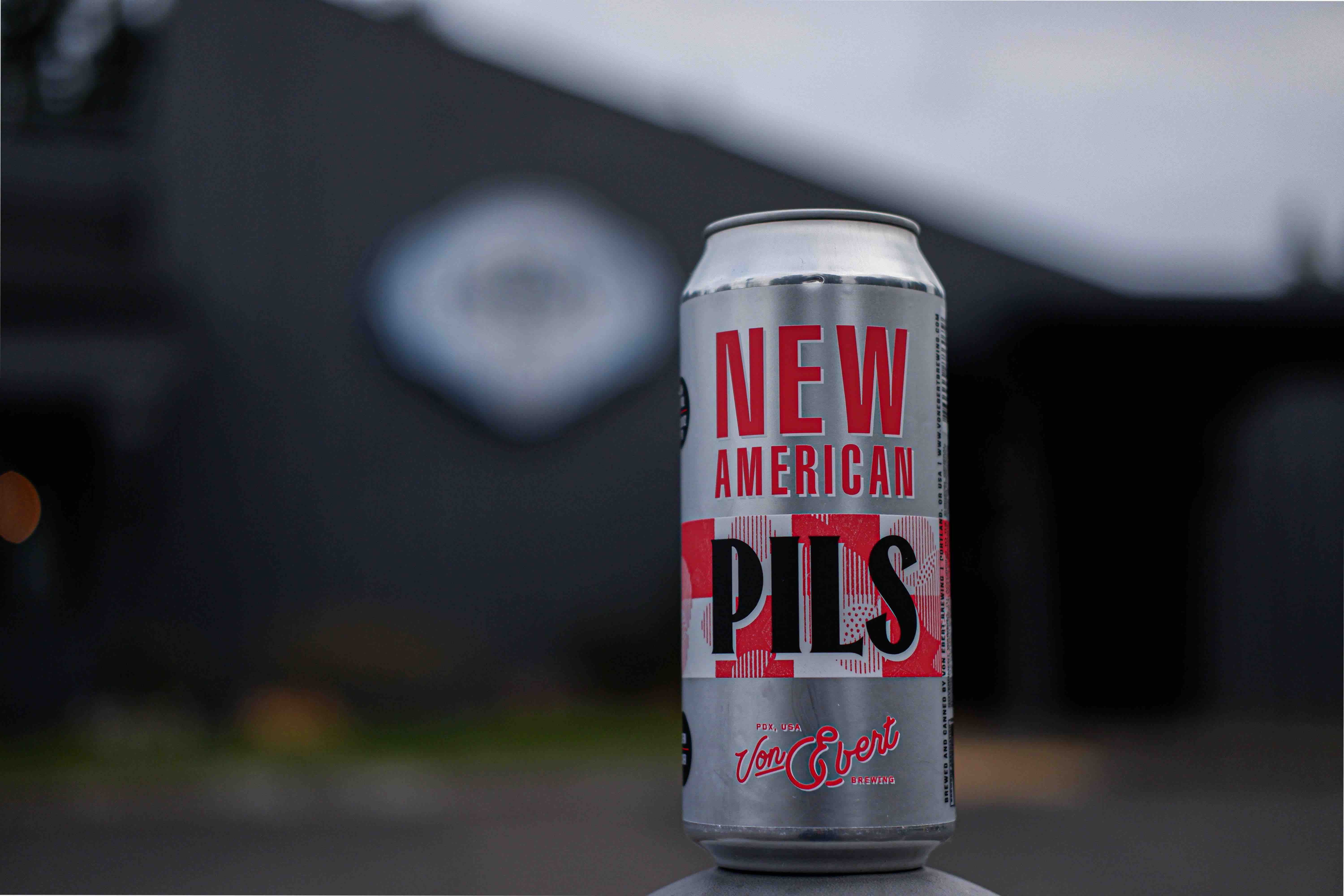 PORTLAND, Ore. – March 24, 2020 – Von Ebert Brewing, the award-winning and locally owned, Portland-based brewing company, today released New American Pils in cans. It is the first time the brewery has produced the pilsner, which builds upon the strong pilsner program it has built over the past two years, and follows the cannings of past pilsner variations like VEB Pils (German-style) Agostini Pils (Italian-style), and Black Pils (dark pilsner).
"Even though we're facing uncertain times, we wanted to find a way to help lift spirits," said Sean Burke, head brewer, Von Ebert Glendoveer. "In that spirit, we proudly offer New American Pils. For this beer we wanted to use the platform of a pilsner, but to showcase more modern hops."
New American Pils used Mandarina Bavaria and Strata hops in the boil. Citra hops were used to dry hop the beer. The final beer features a 5.0% ABV and 35 IBUs.
"It's the perfect beer for enjoying at home while practicing good social distancing," said Burke.
New American Pils will be available at both Von Ebert Glendoveer and Von Ebert Pearl, as well as throughout Oregon at retail locations that regularly carry Von Ebert's beers.
Additionally, on Thursday, March 26, Von Ebert will be canning fresh batches of its award winning IPA, Volatile Substance, and its popular hazy IPA, Sector 7. On April 1, Von Ebert will release fresh cans of Sabrage, its dry IPA. All will be available at both Von Ebert locations and hit distribution throughout Oregon.
Find Von Ebert on social media: @vebrewing and facebook.com/VonEbertBrewing.
About The Author
Brewpublic Staff