Von Ebert Brewing Releases its Latest Heritage Beer – Shaku Yamame
|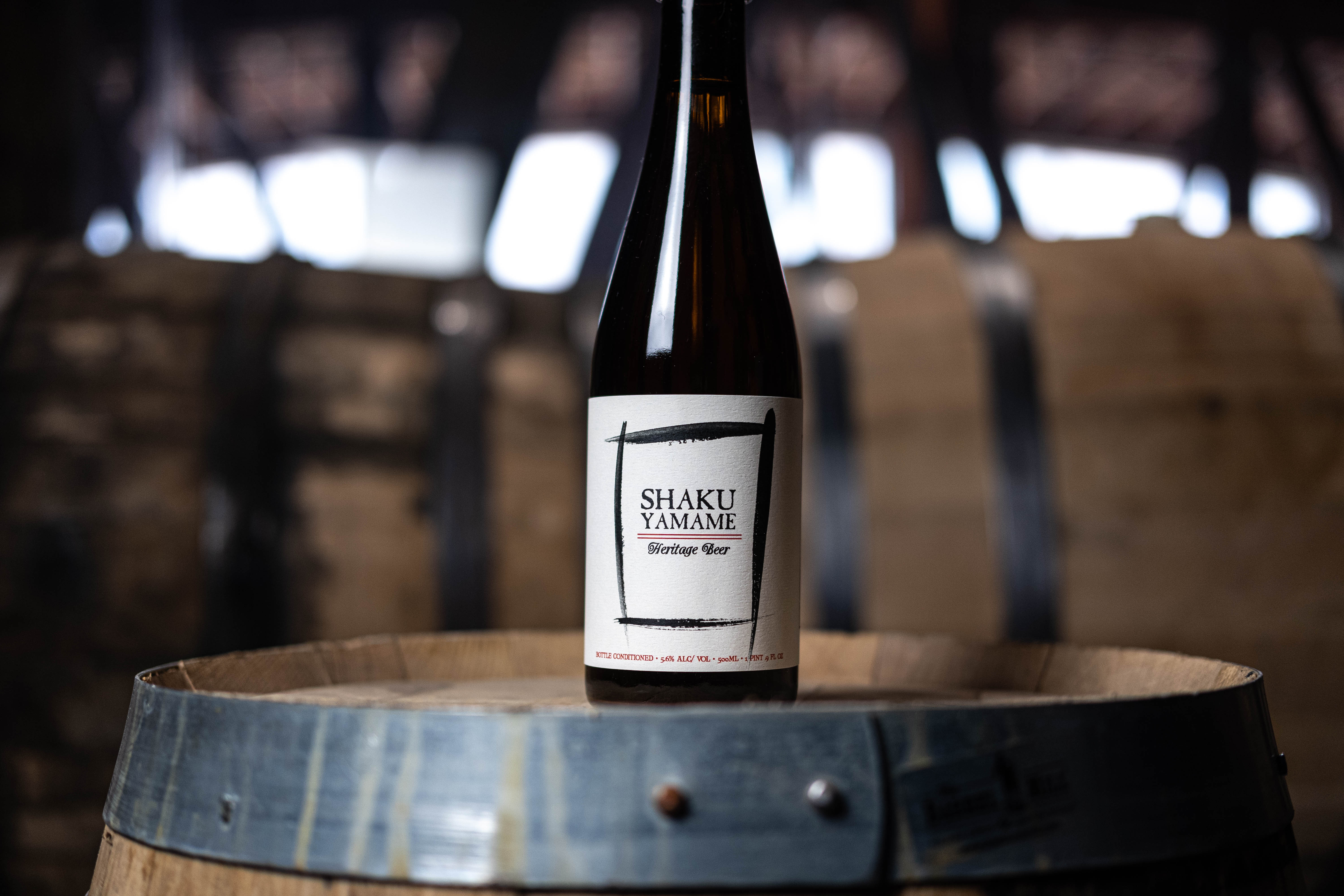 Later this week on Friday, Von Ebert Brewing will release Shaku Yamame as part of the brewery's Heritage Beer lineup. Brewed at Von Ebert Glendoveer, Shaku Yamame is a blended beer that consists of a foeder-fermented, mixed culture beer and a puncheon-aged, mixed culture farmhouse ale.
Using the same foeder-fermented base beer from the same foeder that produced Ambient Roar, this gave the foundation of pilsner malt, kamut, spelt, and einkorn that would become Shaku Yamame.
After blending the foeder-fermented beer with a one year old puncheon-aged, mixed culture farmhouse ale, Fukushu kumquats were added. These kumquats are grown in Japan and known for their sweetness and tart finish. Von Ebert sourced the kumquats from Pearson Ranch, a specialty citrus grower in California. Green tea was then steeped in the beer until the flavor was perfect.
Prior to bottling and kegging Shaku Yamame, the blended beer with kumquats and green tea was bottled and keg conditioned to fully mature. The result is a 5.6% ABV and 18 IBU beer with citrus flavor and earthy, tannic characteristics.
"We thought adding green tea to the beer would give it a really nice tannic quality," explained Sean Burke, head brewer, Von Ebert Glendoveer, in a press release. "It also ended up producing a really cool drying effect that hits you as you're drinking the beer. We worked with our friends at The Jasmine Pearl Team Company to guide us through the tea selection. We tasted a number of varieties, and though the beer was mostly conceptualized as being influenced by elements of Japanese culture, we settled on using 75% of a Chinese variety called Chunmee. It has a floral, nutty mouthfeel with characters of white flowers and woodiness. The remaining 25% of the tea was Tsuyuhikari Shincha, a Japanese variety that comes through as oceanic, similar to blanched greens and rice. It's more tannic than the Chunmee."
The name of the beer, Shaku Yamame, came from Japanese fishing measurement. Burke, an avid fisherman, explained the beer's name, "Shaku is an old Japanese measure of length roughly equaling one foot. The Yamame is the name of the cherry trout that live in certain streams in Japan. Because of certain conditions, these fish only live two to three years and rarely get bigger than one foot. It's considered a trophy fish in Japanese fly-fishing."
Shaku Yamame will be available on Friday, July 10th on draft and in bottles at both Von Ebert locations – Glendoveer and the Pearl.