Von Ebert Releases New Grodziskie on Draft, Geotropic IPA in Cans
|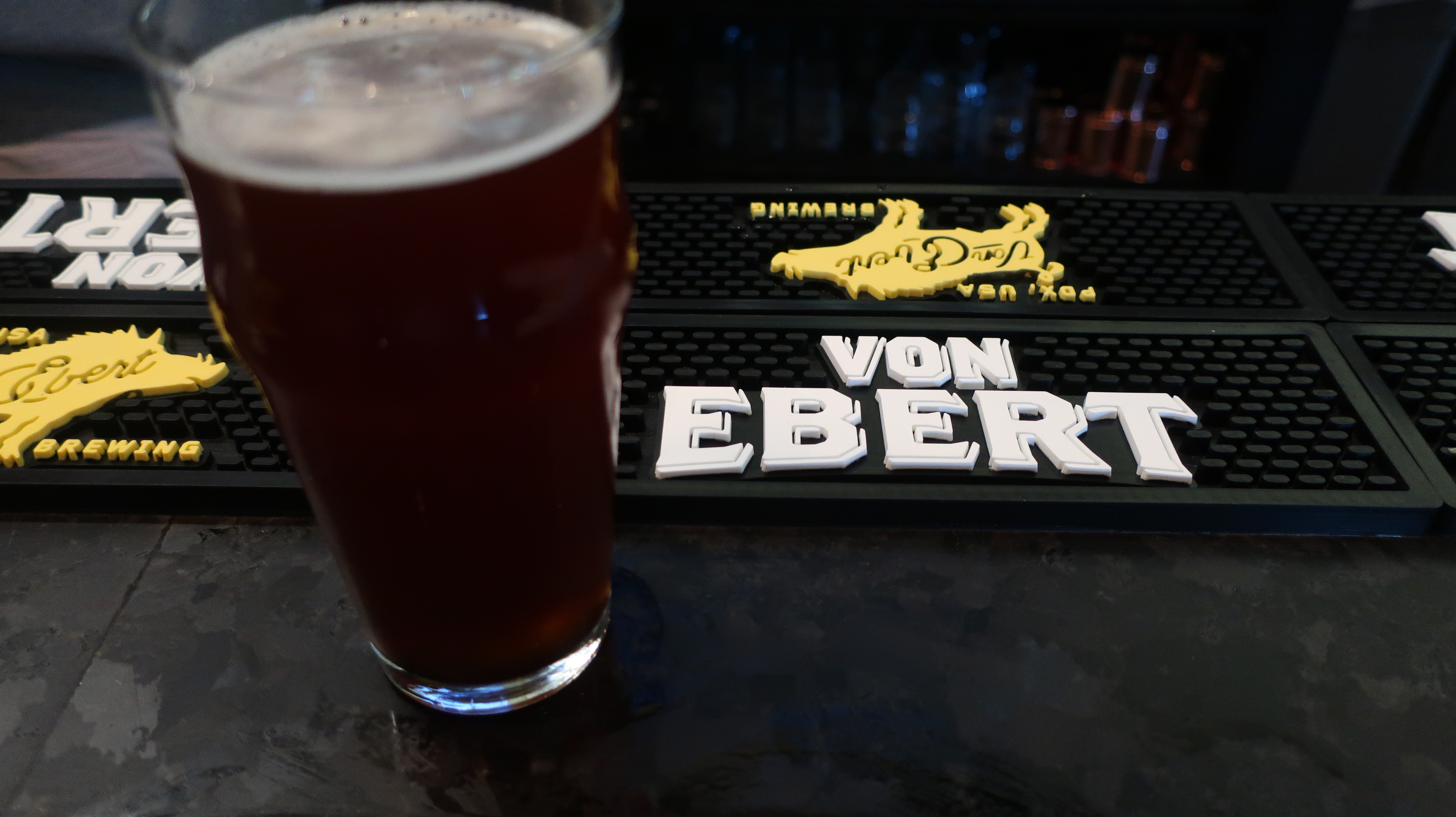 PORTLAND, Ore. – February 3, 2021 – Von Ebert Brewing, winner of the 2021 Oregon Beer Awards' Medium Size Brewery of the Year, this week is releasing two notable beers.
As Only Earth Could Conjure is a new 3.2% Polish smoked wheat beer, also known as a Grodziskie.
"Grodziskie is a historical style of beer originating in Poland and often affectionately referred to as Polish champagne," explained Von Ebert brewer Brendan Barber. "We're starting to see the style become a bit more popular in the U.S., gaining a cult following particularly in the Pacific Northwest. Its underground popularity has been driven by its unique taste, low ABV, and high level of carbonation, which combine to make it exceptionally quaffable."
Made entirely from oak smoked wheat, the smokey character of the beer is more reserved than other styles of smoked beer. Its hop character is present only to balance the beer's smokiness and effervescence with moderate bitterness and subtle herbaceous notes.
In November of 2021, Von Ebert released Geotropic IPA on draft at its brewpubs. The beer received such positive reviews from customers that the brewery made the decision to re-release it and offer it in cans this week.
The 7.4% ABV beer contains a fruit cocktail of flavor notes – lychee, mango, pineapple, strawberry, guava, melon, and cherry – produced by the combination of HBC 586, ADHA 218, Sultana, Idaho 7, and El Dorado hops. Geotropic IPA has a medium body with a dry finish.
As Only Earth Could Conjure will be available on draft at both the Von Ebert Glendoveer and Pearl brewpubs beginning on Friday, February 4, while Geotropic IPA will be available at both brewpubs on draft and in cans also on Friday, February 4.
Find Von Ebert on social media: @vebrewing and https://www.facebook.com/VonEbertBrewing/
About Von Ebert Brewing
Von Ebert Brewing, winner of Brewery of the Year, Medium Size, at the 2021 Oregon Beer Awards, sits at the crossroads where storied traditions meet bold new ideas in brewing. Independently owned and operated, the Portland, OR-based brewery produces award-winning beers in a variety of styles. Von Ebert beers have received medals at numerous competitions, world-class ratings from top blind tasting panels, and recognition as one of the top 20 beers in the world over the past year. In addition to modern IPAs and crisp lagers, the oak-aged, bottle-conditioned Heritage beer program sets the brewery apart. All of the beers pair perfectly with the elevated American pub cuisine served at both brewpub locations. For more information, please visit www.vonebertbrewing.com.