Vote Early, Vote Often for the Next Voodoo Ranger IPA from New Belgium Brewing
|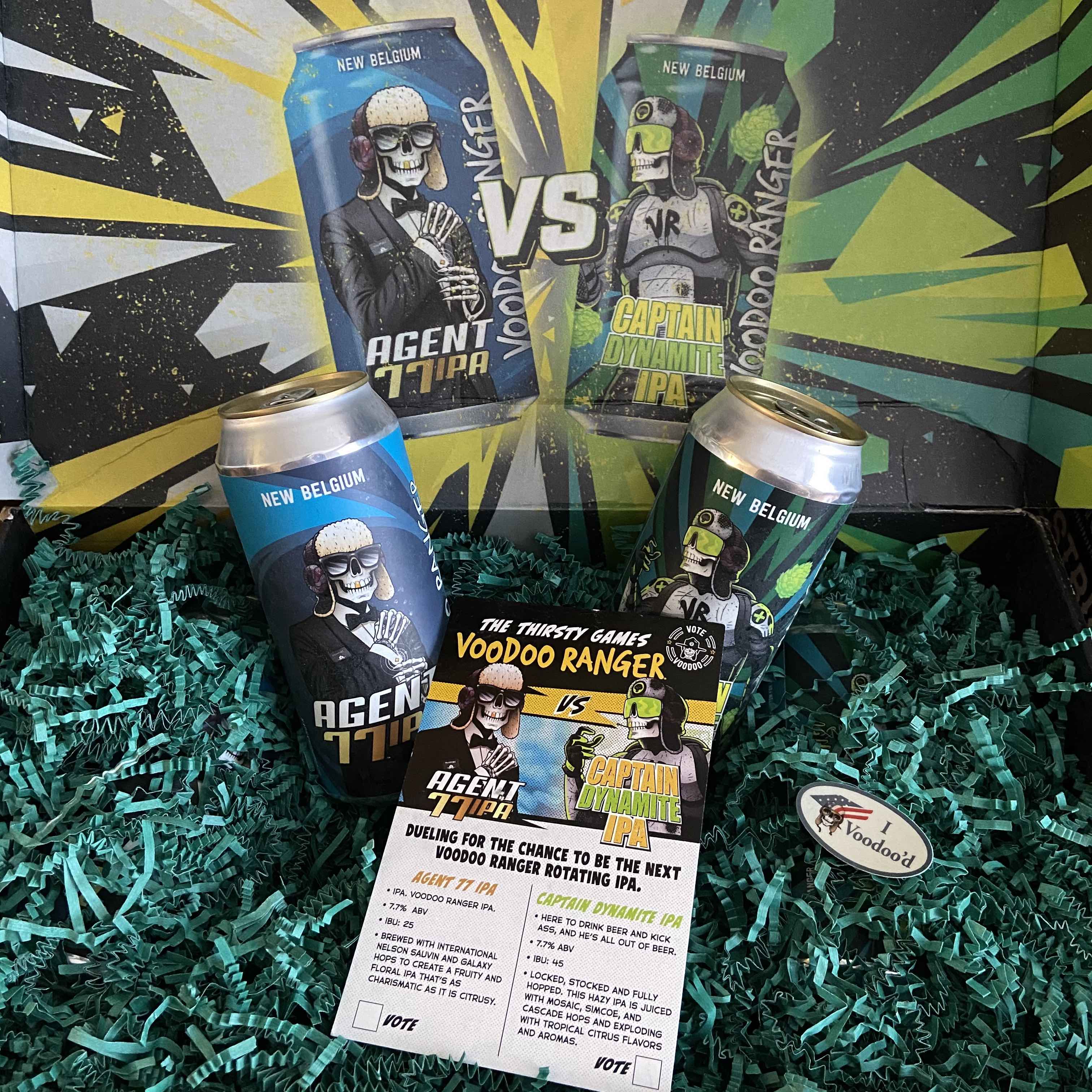 Choosing the next Voodoo Ranger IPA is in your hands as the ballot box is now open at New Belgium Brewing. At stake is the Voodoo Ranger IPA that will make its debut at its inauguration in January 2021.
Vote Voodoo: The Thirsty Games brings a bit of fun during this election year as fans can either vote for Agent 77 IPA or Captain Dynamite IPA now through September 30th. There will not be any hanging chads as the winning IPA will be announced on October 1st.
Agent 77 IPA is described as neither shaken, nor stirred, and brewed with international Nelson Sauvin and Galaxy hops to create a fruity and floral IPA that's as charismatic as it is citrusy even though it's filtered. Captain Dynamite IPA is locked, stocked and fully hopped, and he's here to drink beer and kick ass, and he's all out of beer. This Hazy IPA is juiced with Mosaic, Simcoe, and Cascade hops and exploding with tropical flavors and aromas.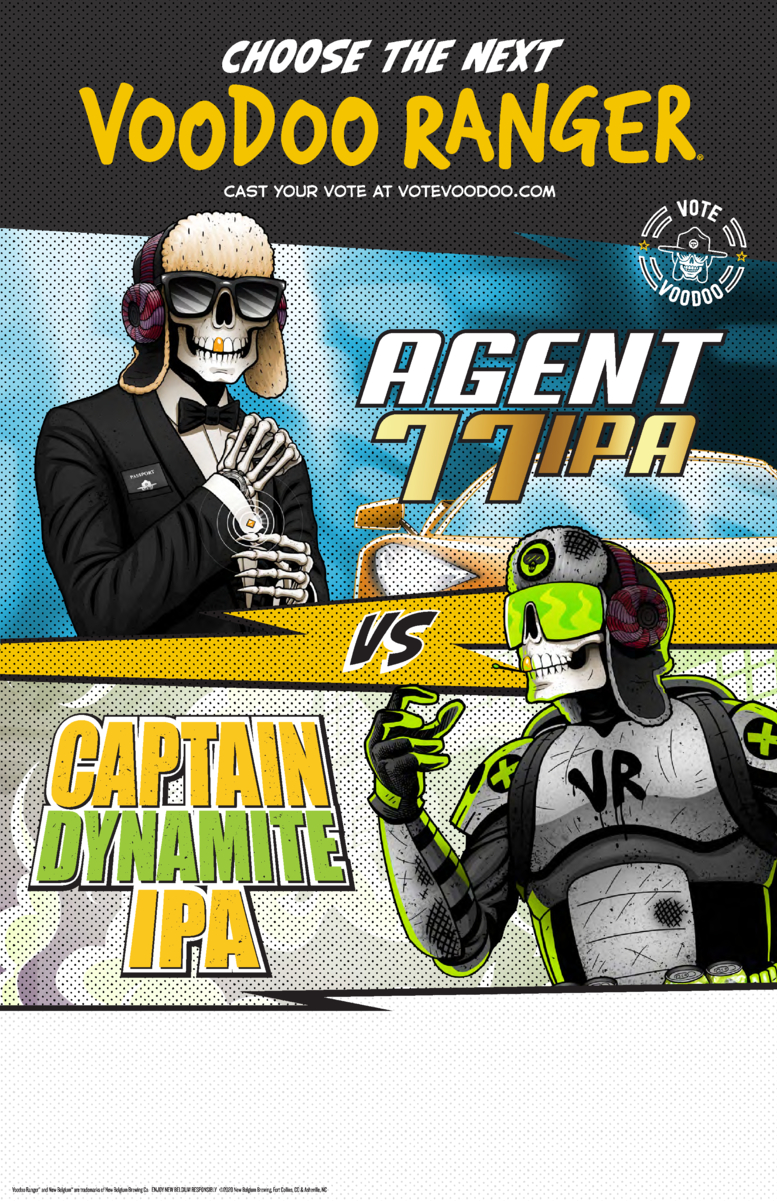 After establishing a line of Voodoo Ranger IPAs in 2017, New Belgium Brewing released its first Voodoo Ranger Rotating IPA in January 2019 as a new rotating IPA is released three times per year. Now the rotator has went on to become New Belgium's 5th bestselling brand as the line is currently up 63.3% through August 12th in off premise sales per Nielsen.
Vote Voodoo election results will be announced on October 1st, 2020 and the winning beer will be available January 2021. Fans can participate at votevoodoo.com and can follow @voodooranger on Instagram for additional polling opportunities all month long.