Washington Gold — Official Seattle Beer Week Beer brewed by Aslan Brewing
|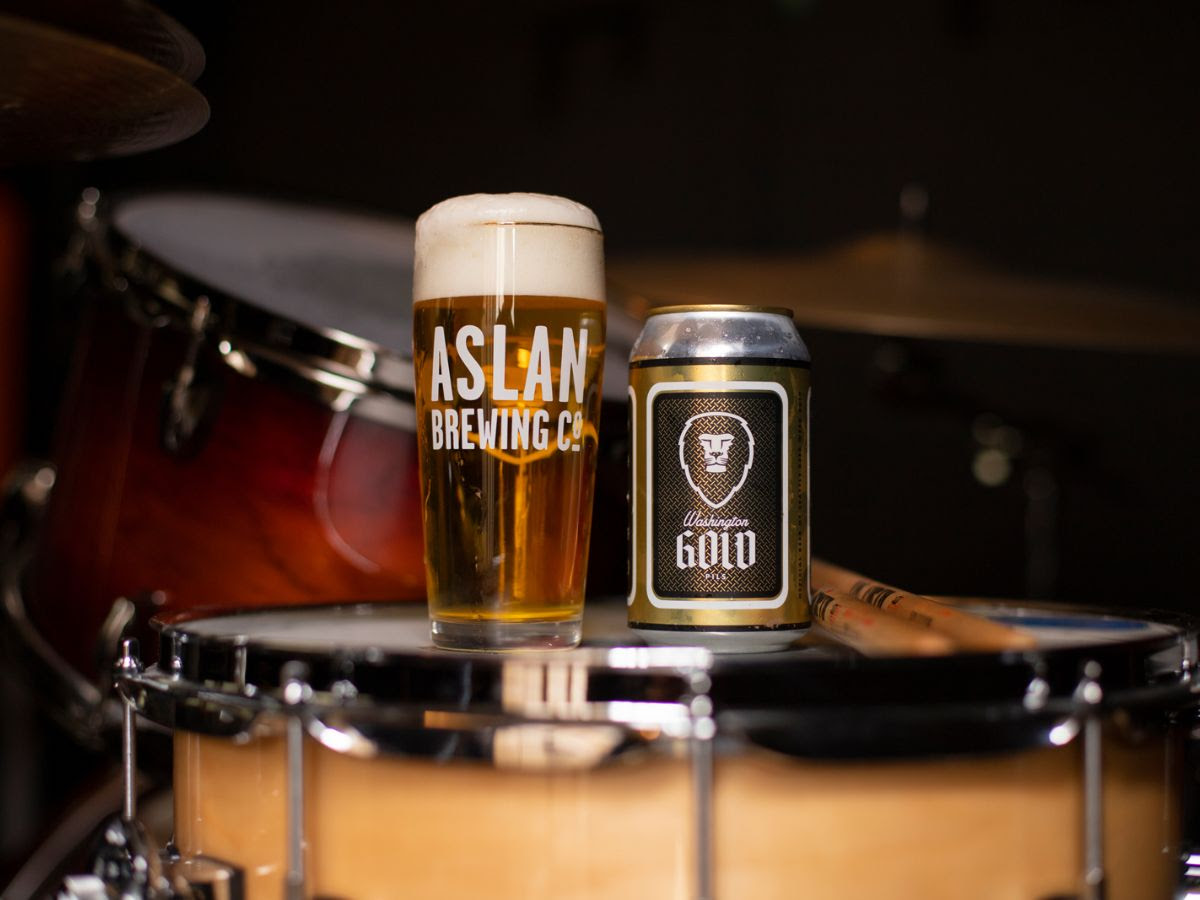 The 11th Annual Seattle Beer Week is upon us and continues through Sunday, May 19th and this year's official Seattle Beer Week beer comes from Bellingham, Washington. Aslan Brewing partnered up with the annual beer week to brew Washington Gold – Pilsener Style Lager.
This Pilsener style lager is brewed with pure Whatcom County water and the finest German Pilsener malt. For the hop bill, New Zealand Moteuka hops and Czech Premiant hops were used. Washington Gold was naturally brewed using old world techniques rarely found in brewing these days. The decoction mashing, natural carbonation and long slow aging process. Washington Gold sits at 4.8% ABV and 36 IBUs.
Read More: Aslan Brewing To Open Seattle Taproom in Fremont Neighborhood
Look for six-packs of Washington Gold in the Puget Sound area over the next few weeks as this beer is in limited supply.
Here's a rundown on Aslan Brewing events that will take place during the 2019 Seattle Beer Week.