Widmer Brothers Brewing and Portland Timbers Launch Co-Branded Cans of Hefe
|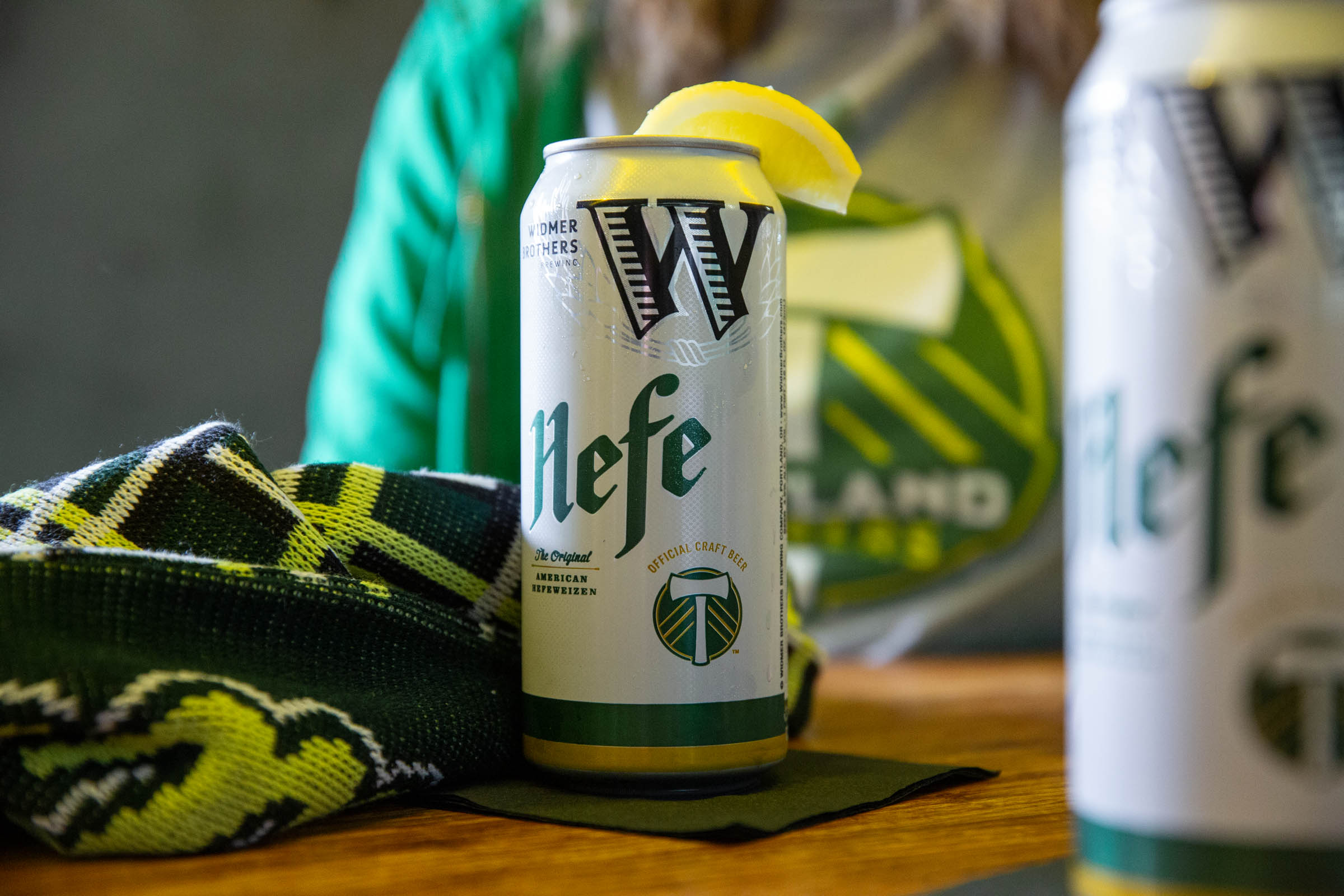 PORTLAND, Ore. – April 15, 2019 – Building on the longest-standing craft beer partnership in Major League Soccer, Widmer Brothers Brewing and the Portland Timbers are launching co-branded 16-ounce cans of the brewery's flagship beer, Hefeweizen.
For a city that loves its beer and soccer club, Hefe – "The Official Craft Beer of the Portland Timbers" and nine-time Great American Beer Festival (GABF) medal-winner – is now in new Timbers home jersey-themed cans to celebrate the long-running partnership.
"We're huge fans of Widmer Brothers' beer, and we're excited about bringing Hefe to life in these Portland Timbers cans," said Portland Timbers President of Business Mike Golub.
Widmer Brothers also recently finalized a new, four-year partnership with the Timbers, continuing their tenure as longest-standing craft beer partner in Major League Soccer.
"We've been a proud partner of the Portland Timbers for almost 20 years, and we're thrilled to continue that tradition," said Rob Widmer, co-founder of Widmer Brothers Brewing. "If we know one thing about Portlanders, it's that they love craft beer and the Portland Timbers. We're excited to bring these together and wrap Hefe in a new Timbers kit."
Widmer Brothers Hefe is the brewery's cloudy flagship beer with bold, clean flavors and pronounced citrus and floral aromas – hallmarks that define American-style Hefeweizen.
To celebrate the new cans, Widmer Brothers will host a launch party on April 27 at Tilt's northwest Portland location, featuring axe throwing, Timbers swag, ticket giveaways, and, of course, the new cans of Hefe while you watch the Timbers take on Toronto FC beginning at noon.
From the June Timbers home opener through the end of the 2019 MLS season, the limited-edition 16-ounce cans will be available at Providence Park, bars throughout Oregon, as well as at grocery stores in four packs.
Over the decades, Hefe has elevated Widmer Brothers Brewing to national acclaim, with the beer winning 12 GABF and World Beer Cup medals. It most recently won a bronze medal at the 2018 GABF Awards and back-to-back gold medals at the Oregon Beer Awards in 2016 and 2017, and is still the top-selling craft beer in Oregon.
Portland-based Sasquatch Agency designed the packaging.
For more information on Widmer Brothers Brewing, including where to find the limited edition Portland Timbers-Hefe cans, visit widmerbrothers.com. Or, see what the brewery is up to on Facebook, Twitter, and Instagram.