Widmer Brothers Brewing Brings Back Green & Gold Kölsch
|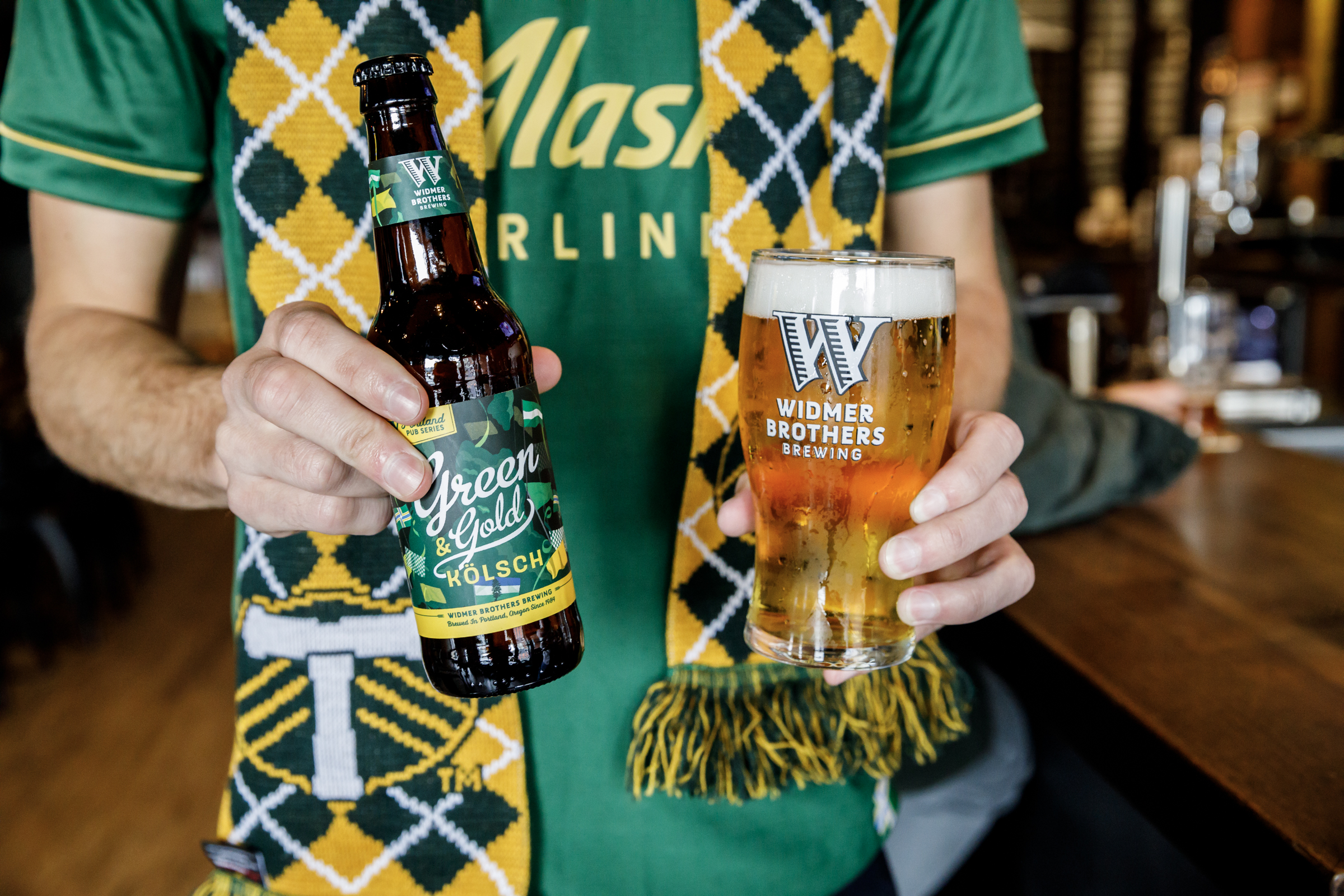 In time for the Portland Timbers home opener on Saturday, April 14, 2018, Widmer Brothers Brewing will re-launch its fan favorite Green & Gold Kölsch. Available in 12 ounce bottles for the first time, Green & Gold Kölsch will be Widmer's 2018 summer seasonal.
Widmer first released this beer back in 2013 in 22 ounce bottles when the Timbers brought in first year Head Coach Caleb Porter. Now five years later we have a new Head Coach with Giovanni Savarese.
Portland beerlebrity and longtime Timbers Army/107ist Member Abram Goldman-Armstrong created the original recipe Green & Gold Kölsch after visiting Cologne, Germany during the 2006 World Cup. Upon returning home he brewed a homebrew version of the beer that made Cologne famous, Kölsch. In 2012 Abe entered this beer in the Timbers Army annual homebrew competition that allowed him to scale up the recipe for Widmer's production facility.
Widmer Brothers released Green & Gold Kölsch for the first time in 2013 in limited release 22-ounce bottles and draft. The beer was popular enough that it returned on draft at Timbers home matches from 2013 to 2014.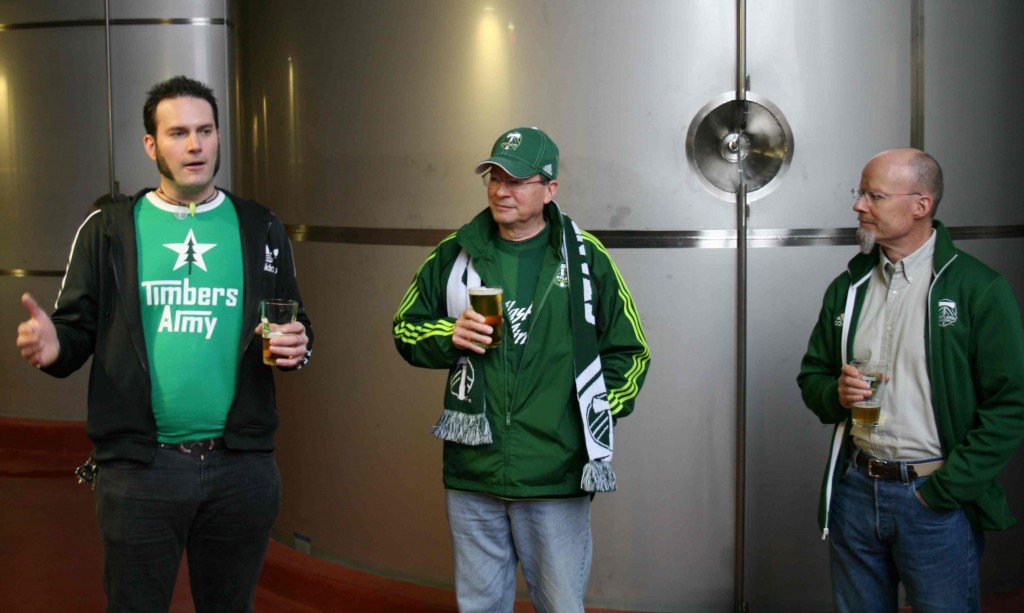 "Green & Gold Kolsch is a beer that our fans have overwhelmingly asked about ever since we brewed it the first time around," said Widmer Brothers Innovation Brewmaster Thomas Bleigh in a statement. "We thought it would be the perfect beer to launch as our summer seasonal release. It's a complex yet really refreshing beer."
Read More: Widmer Brothers' Green & Gold Kölsch Inspiration of Diehard Member of Timbers Army Brewer
Inspired from Goldman-Armstrong's trip to Cologne, Green & Gold is described as a golden-colored beer with aromas of strawberry and cracked black pepper, a soft sweet bready malt flavor, a creamy body and a crisp, dry finish. At 5.2 percent ABV and 35 IBU, Green & Gold balances complex flavors with a sessionable finish.
Green & Gold Kölsch:
Green & Gold Kölsch is a classic German-style Kölsch first brewed in honor of the Portland Timbers' inaugural MLS season. A soft, sweet, bready flavor and aromas of strawberry and black pepper belie a crisp, dry finish.
Malts: Weyermann Pilsner, Weyermann Acidulated
Hops: Magnum, Hallertau
ABV: 5.2%
IBU: 35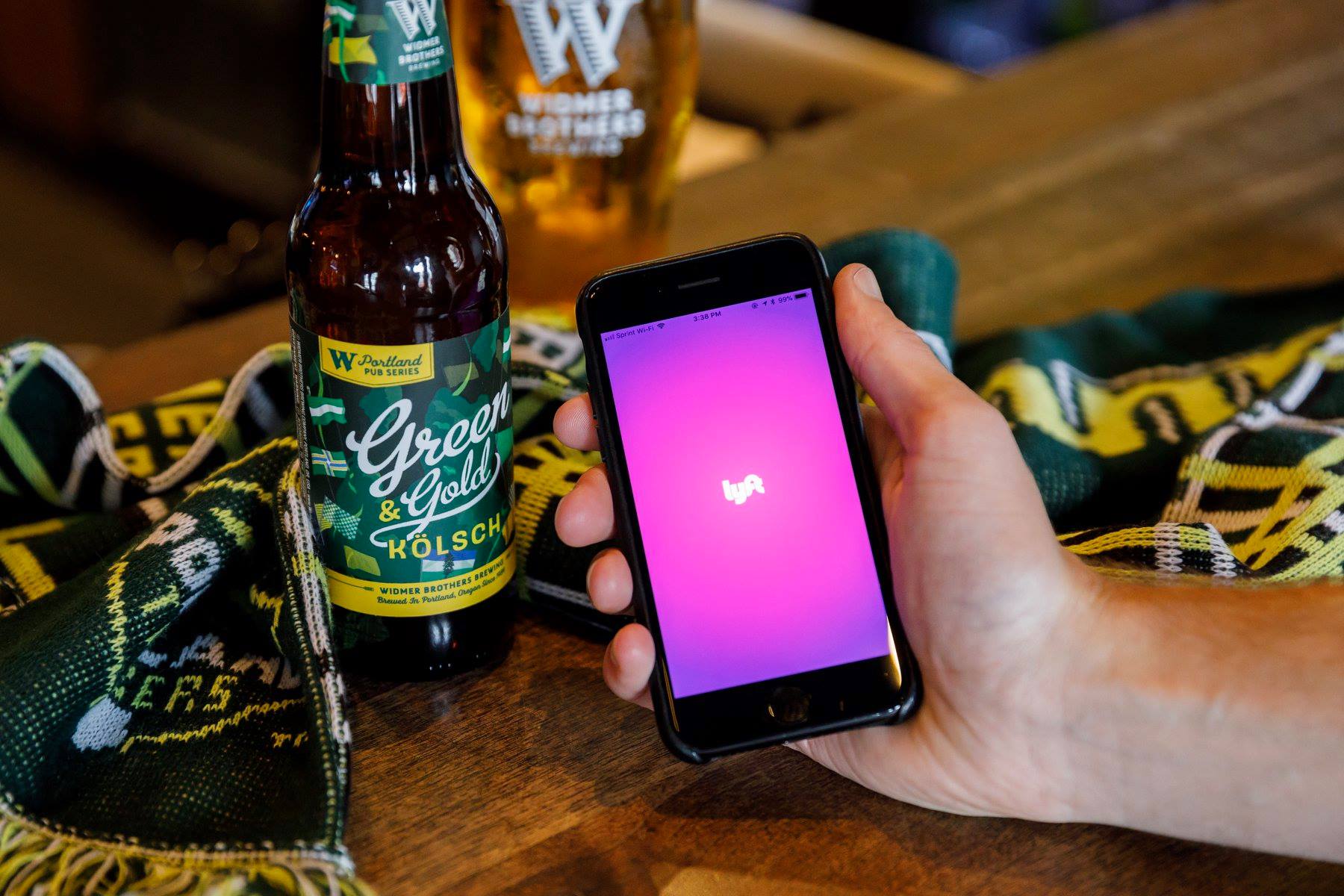 To celebrate the beer's release, Widmer Brothers will host a launch party at its North Russell Street pub and the beer will be featured at the Timbers' home opener on April 14.
The Green & Gold launch party at Widmer Brothers' North Russell St. pub will take place on April 22, when the Timbers host New York FC at 3:00 p.m. During the game, Widmer Brothers will kick off its Timbers tickets giveaway, which runs throughout the 2018 MLS season. Fans can drink a Green & Gold (or Hefe) and take a picture and tag @widmerbrothers on Instagram to be entered into a raffle for two tickets to a Timbers match.
The launch of the beer also coincides with Widmer Brothers' exclusive partnership with Lyft. Throughout the MLS Season, a special promotional code will appear on Widmer Brothers coasters and Lyft riders can redeem the code on their app for discounted rides.