Widmer Brothers Brewing & Lyft Collaborate on Closing Time IPA
|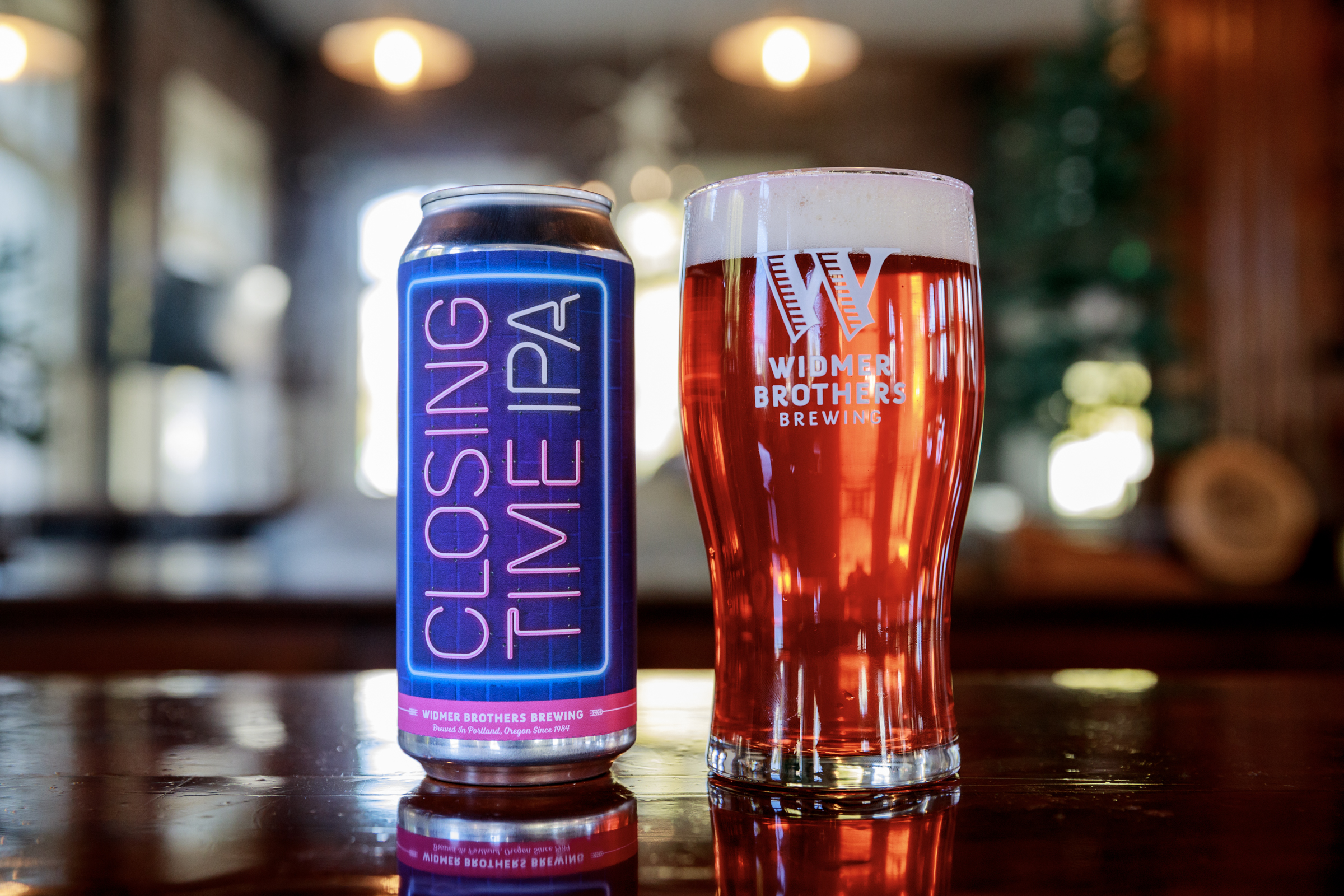 For its next collaboration beer Widmer Brothers Brewing partners with Lyft, the ride sharing company on Closing Time IPA, a sessionable IPA in 16 ounce cans. The timing is perfect, as Lyft will be offering up 50% off a single ride for the upcoming Halloween weekend in another week.
It makes sense that the two companies have finally partnered as they are neighbors in North Portland. Since Lyft entered the Portland market over three years ago the ride sharing company has its Portland drivers hub a few blocks north of Widmer Brothers Brewing.
Closing Time IPA will be released on Thursday, October 25th at Loyal Legion in Southeast Portland.
Here are additional details on Closing Time IPA from the press release…
Each can of "Closing Time IPA" will include a unique Lyft promo code printed directly on the label that offers up to 50 percent off a single ride to encourage partygoers to drink responsibly and get home safely at the end of the night.
"We are thrilled about this partnership to create a unique product that also promotes drinking beer responsibly," said Widmer Brothers Innovation Brewmaster Thomas Bleigh. "Session IPAs are among the most popular craft beer styles in the Pacific Northwest, so we thought it would be great to put one in a package that comes with a safe ride home."
"Closing Time IPA" is a session IPA (under 5% ABV) brewed with experimental cold-pressed hops and hibiscus flowers, which give the brew a pale pink hue reminiscent of Lyft's signature logo. Widmer Brothers only brewed 75 cases of "Closing Time IPA" and are making them available at select bars around Portland.
"Our hope is that by partnering on this beer with Widmer, we'll see more folks getting a ride home with Lyft at the end of the night instead of getting behind the wheel," said Nathan Lawless.
To celebrate the launch of the beer, Widmer Brothers and Lyft will host a kick-off party on Thursday, October 25 at Loyal Legion in southeast Portland. The event, which begins at 6 p.m., will include special prices on "Closing Time IPA" cans.
To help further the their commitment to responsible drinking, Widmer Brothers and Lyft will be donating one dollar from every can sold at the event to the Oregon chapter of Mothers Against Drunk Driving (MADD).
"Closing Time IPA" will be available in 16-ounce cans in select Portland-area bars, including at Widmer Brothers' North Russell Street Pub, until quantities run out.
For more information on Widmer Brothers Brewing, visit widmerbrothers.com or see what the brewery is up to on Facebook, Twitter and Instagram.
Closing Time Session IPA
Closing Time is a pink IPA brewed by Widmer Brothers in collaboration with Lyft. It is made with cold-pressed experimental hops, resigny hops that add distinctive bitterness and aroma but keep the beer light and sessionable.  We infuse the IPA with hibiscus which turns the brew pink in color. At just 4.7 percent ABV, it's an ideal beer to end the night.
Hops: Cold-pressed experimental
ABV: 4.7%
IBU: 4