Wolves & People Farmhouse Brewery Bottle Release For Instinctive Travels
|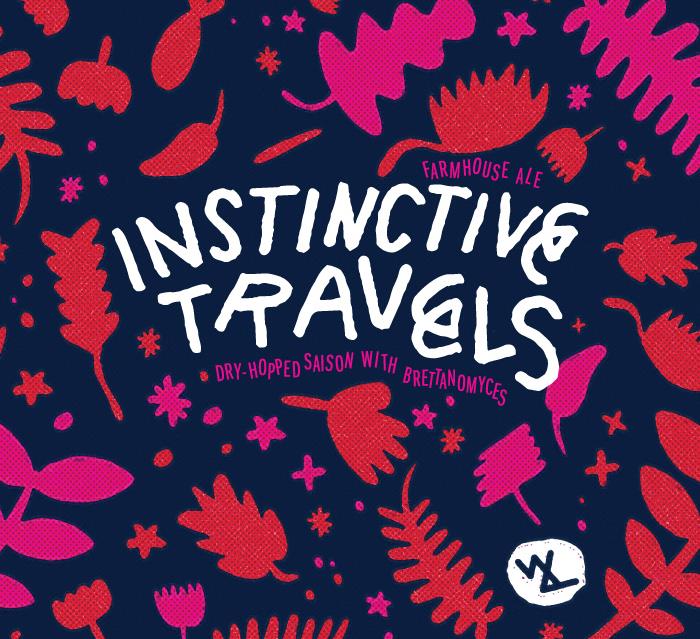 After opening earlier this year, Wolves & People Farmhouse Brewery will release its first bottled beer to the public on Saturday, September 24 at its brewery in Newberg, Oregon. Instinctive Travels, a dry-hopped saison with brettanomyces, will be the released in a very limited run in 750 mL bottles. Each bottle is priced at $14.00 each with a limit of two per person.
Back in May of this year Oregon Brewshed® Alliance hosted a beer festival at McMenamins Kennedy School and Instinctive Travels won the People's Choice Award at this event. This kegged version did not last long as about 40 cases worth was bottled to condition for a few months as the brewery waited on federal label approval prior to its bottle release.
Now the labels and beer is ready to be released to the public on Saturday from 2:00 to 8:00pm. The brewery describes the bottled version as "a funky miracle: luscious, golden, 6.4% abv ale dry-hopped to the clouds with Equinox, then bottle-conditioned with brettanomyces and wanderlust."
To make the bottle release even more special, Wolves & People will tap a keg of Taras Boulba from Brasserie de la Senne of Brussels, Belgium beginning at 5:00pm. Only a handful of these kegs make its way to the United States. Also look for Norwegian-inspired eats for purchase from The Wild Hunt Truck and fat gourmet burgers by Paul Bachand of Recipe. There will also be some yard games set up to make for an enjoyable afternoon.
The next beer scheduled for bottle release is La Truffe, a truffled hazelnut stout, that will be released on Saturday, October 15. Then look for Sebastian Rhubarb in bottles and Crushpad, a 16 oz canned pilsner in the coming months.
Wolves & People Farmhouse Brewery
30203 NE Benjamin Rd.
Newberg, OR 97132