Wolves & People Farmhouse Brewery Releases 2019 Edition of La Truffe
|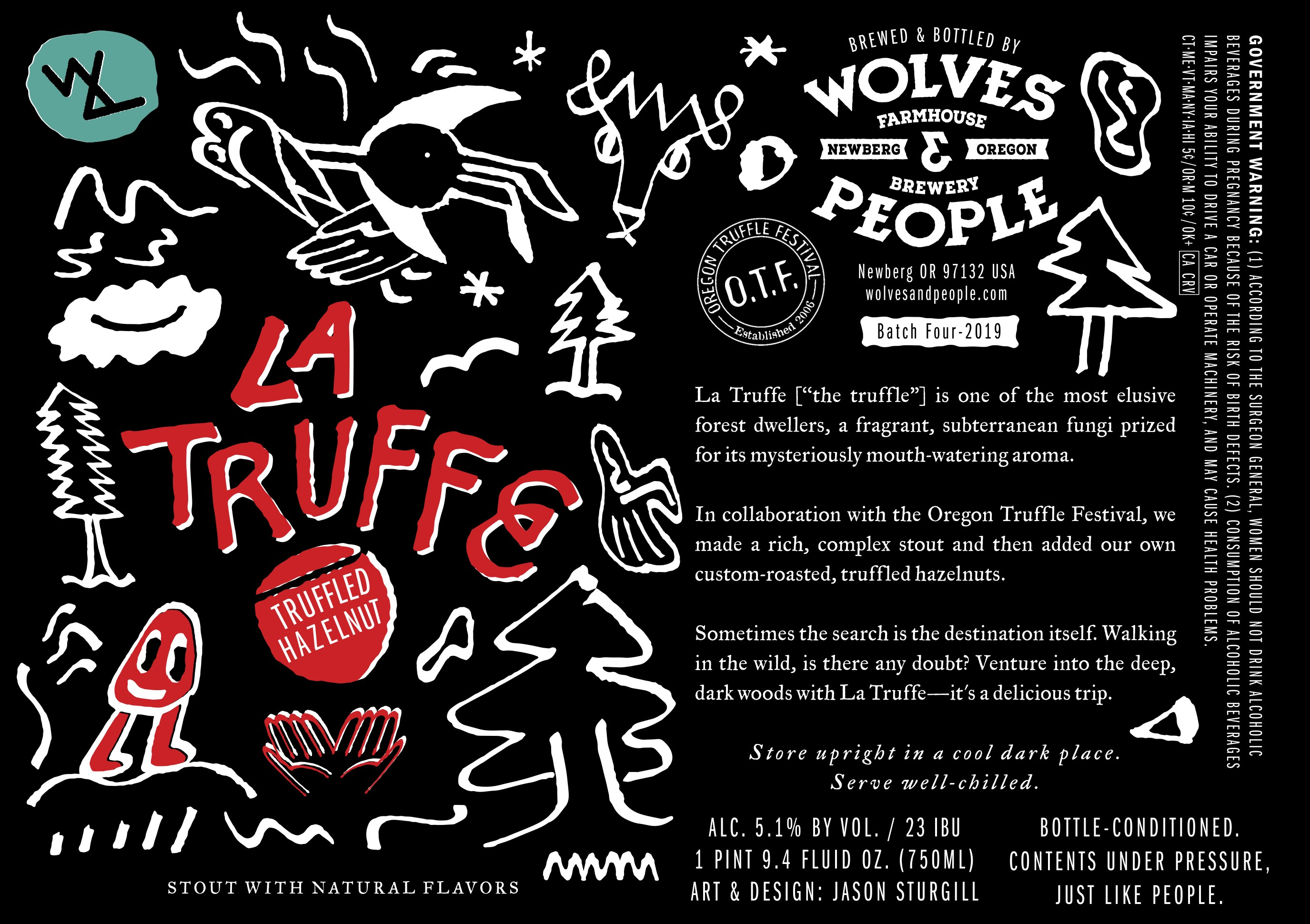 Out at the farm on Saturday, Wolves & People Farmhouse Brewery will release its 2019 edition of La Truffe. Brewed each year, La Truffe is an annual collaboration with The Oregon Truffle Festival that supplies the brewery each winter season with ripe white truffles from the local region that are used to brew the beer.
The use of white truffles brings forth essence of the Yamhill County terroir. This is described by the brewery as "a silky table stout brewed with a rich variety of grains and a kiss of lactose, truffles call to mind appealing notes of loamy wet dirt and mellow fusels almost like ozone." Wolves & People also incorporates whole, dry roasted filberts from its farm that offers a rich nuttiness that compliments the Oregon white truffles. La Truffe sits at 5.1% ABV and 23 IBUs.
La Truffe will be released in 750mL bottles on Saturday, April 20th from Noon-8:00pm at the brewery in Newberg. This is batch four of La Truffe, but only the third time being released in bottles at $22 per bottle with label artwork from Jason Sturgill. Wolves & People will pour a limited amount of La Truffe on draft during the release.
In addition to the release of La Truffe, Wolves & People will also have some older beer releases for sale in bottles. Beers include Tractor Pull, Trolley Pull, Goldberry, Sebastian Cherry, and Collaborative Damage. Ash Woodfired Pizza truck will be at Wolves & People until 5:00pm or until they run out on Saturday. 
Wolves & People Farmhouse Brewery
30203 NE Benjamin Road
Newberg, OR  97132