Worthy Brewing Re-Releases Farm Out Saison With A Slight Twist
|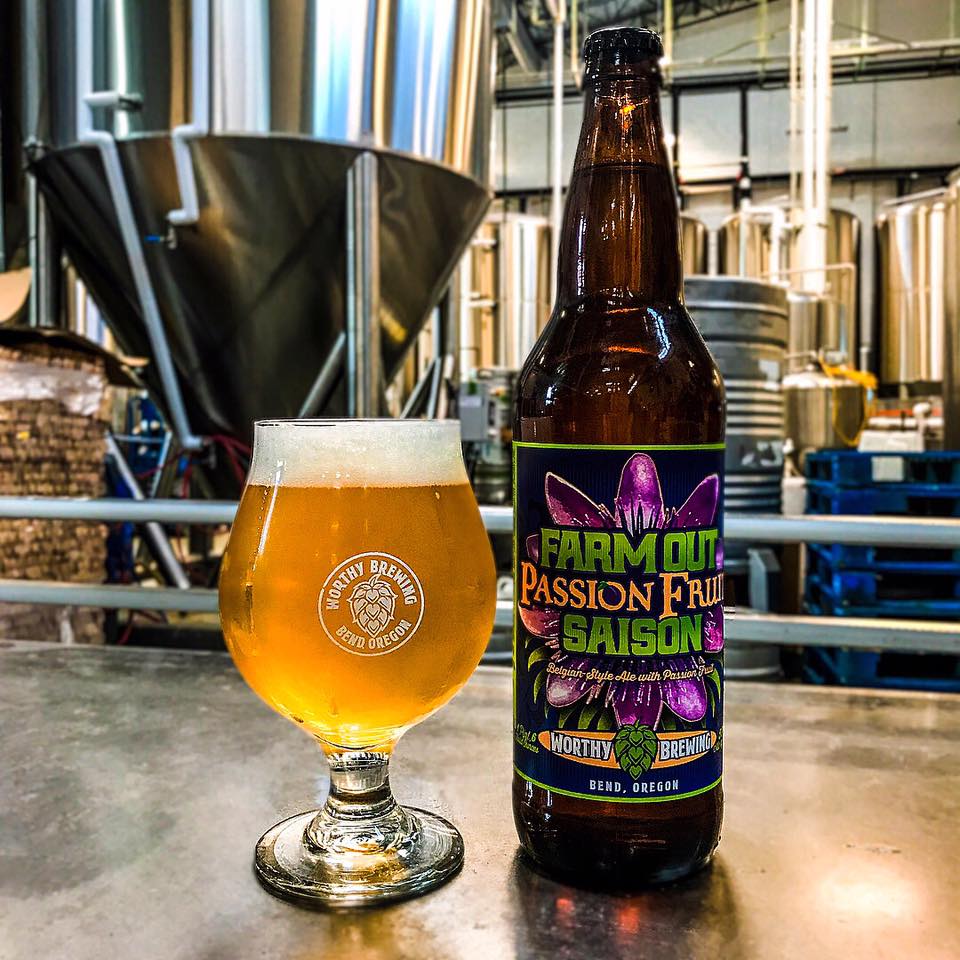 Returning this year with a slight twist from Worthy Brewing is Farm Out Saison that's brewed with passion fruit. After being bottled this past Friday at the brewery in Bend, Oregon, these new 22 ounce bottles will hit the marketplace any day now.
"The Farm Out Saison was one of the original beers in our lineup and has always been a fan favorite," said Dustin Kellner, Brewmaster in a statement. "Last year we played with a Peach version of it and received such great feedback from it that we decided to revisit the idea of a fruit infusion. The Saison yeast strain is one that can pair very well with fruit, so the idea was to find a unique fruit option that could provide a little sweetness and acidity, but still pair well with the clove and spice characteristics of the yeast. The passion fruit, in addition to a lower ABV than our original Saison, results in a very quaffable and refreshing beer perfect for the warming weather."
Where the Old World meets the New Age, this season's Farm Out Saison comes in at 5.9% ABV and 22 IBUs. Enjoy hints of bubblegum, clove, and lemon zest as you uncover a layer of real Passion Fruit. Farm Out Saison is a refreshing beer with a fry and pleasantly tart finish.
Farm Out Saison is available in 22-ounce bottles and draft in Oregon, Washington, Idaho, and Northern California this April to September.