Zupan's Markets And Ferment Brewing Partner on Farm-To-Market Barrel Aged Imperial Stout
|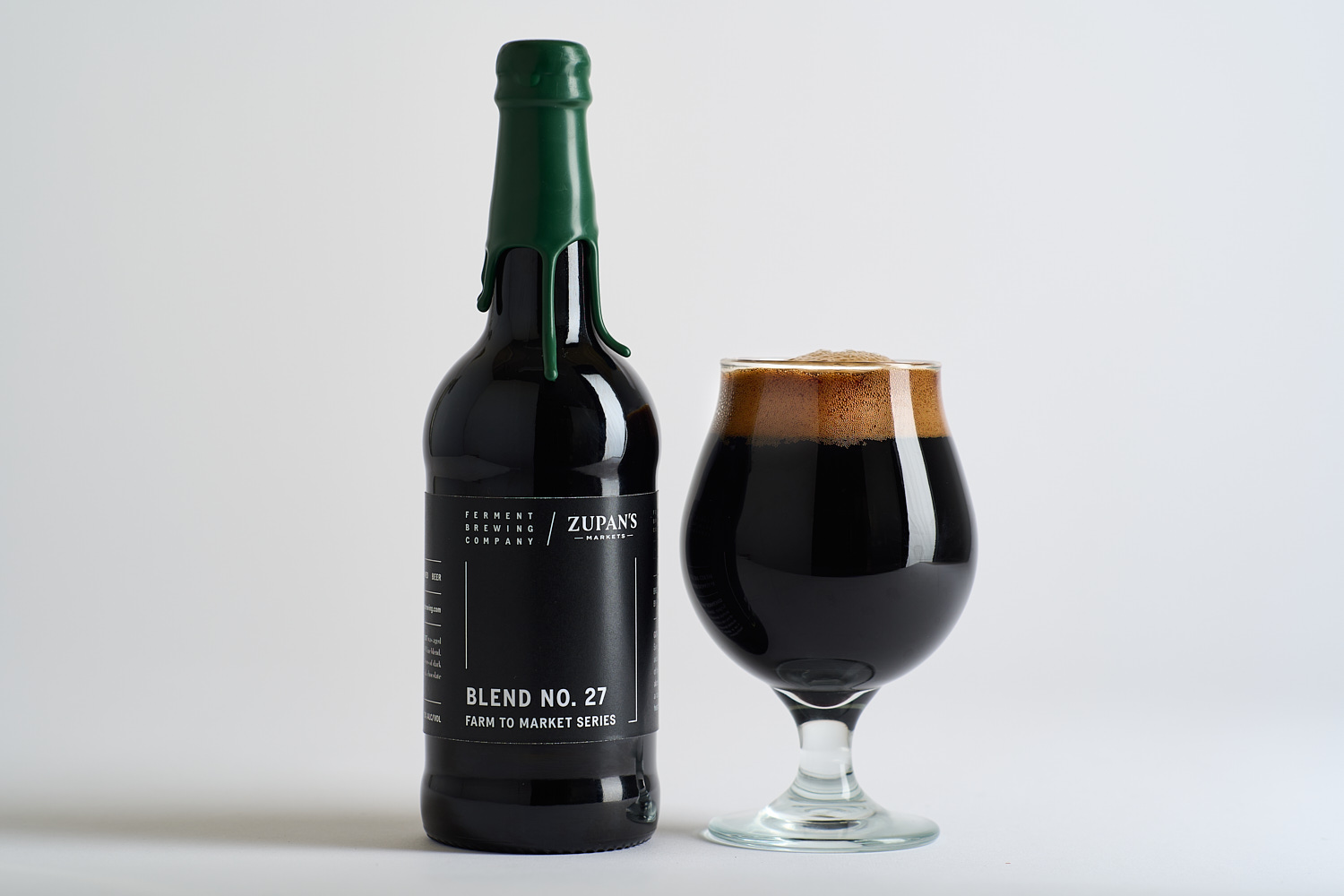 The latest in the Farm-To-Market series has hit the shelves at Zupan's Markets across Portland and Lake Oswego. On the 27th installment, the gourmet grocer is once again partnering with Ferment Brewing Company on the new Farm-To-Market Barrel Aged Imperial Stout.
This high-alcohol holiday ale is aged in a mix of bourbon barrels and red wine barrels that once held bourbon. The result is a rich, dark stout with notes of red wine, perfect for holiday parties and dinners.
"As the days get shorter, colder, and wetter, it's time to put away the light brew and reach for a darker, richer ale, like this barrel-aged stout." said Zupan's Markets President and CEO Mike Zupan. "You can pair this with your holiday dinner, or savor it with dessert. It's a balanced beer that is both ready to drink now, or to let chill in your cellar for a few years."
Farm to Market Stout Profile
ABV: 13%
Tasting Notes: Rich and full-bodied with notes of red wine and dark cocoa.
Food Pairings: Lamb and rosemary potatoes; roasted turkey dinner with bitter greens and stuffing; and poached pears with Zupan's Vanilla ice cream and bourbon caramel sauce.
Ferment Brewing Company's Farm-To-Market Barrel Aged Imperial Stout is exclusively available at all three Zupan's Markets locations. The stout is sold in 500mL wax dipped bottles for $15.99, and will be available for a limited time only.