Zupan's Markets and Old Town Brewing Partner on Farm-To-Market Oktoberfest Märzen-Style Lager
|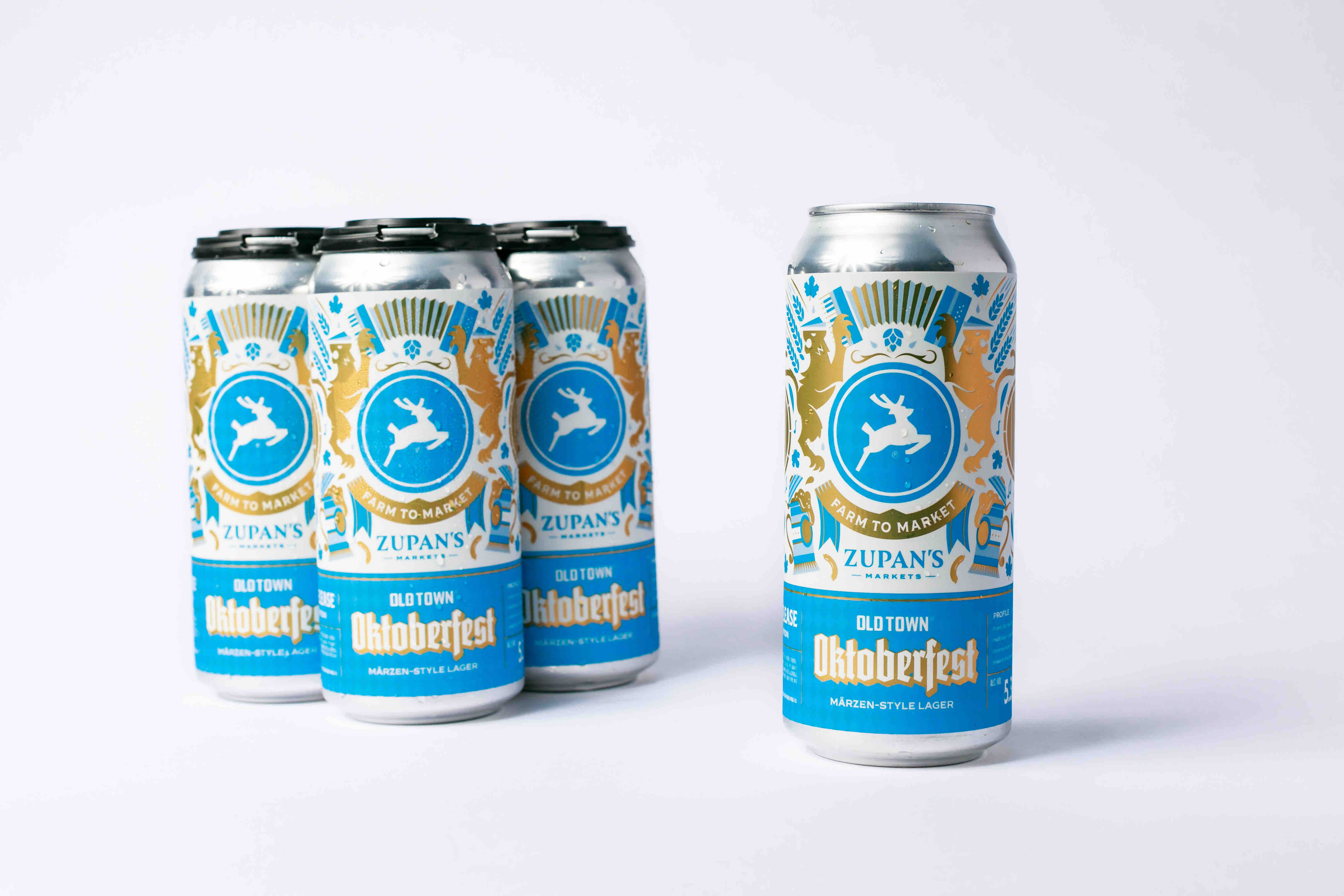 PORTLAND, Ore. (Sept. 9, 2021) – Zupan's Markets has partnered with Portland's own Old Town Brewing Co. to develop the 16th beer in its Farm-to-Market series, an Oktoberfest-style lager with a darker malt roast and a little bit of caramel sweetness just in time for fall.
"We're incredibly proud of the portfolio of beers we've created through our Farm-to-Market program," said Mike Zupan, Zupan's Markets President and CEO. "It's amazing to collaborate for the first time with Old Town Brewing for our 16th beer and I'm eager to hear the response from our community."
The Farm-to-Market Old Town Brewing Märzen-style lager collaboration is exclusively available at all three Zupan's Markets locations (W Burnside, S Macadam, and Lake Oswego) in 16oz single cans for $4.19 or $13.99 four-packs.
"As Portland's premiere gourmet grocer, Old Town Brewing was honored to be asked to produce a Farm-to-Market beer with Zupan's," said Old Town Brewing owner Adam Milne. "This food-centric fall beer is made in tribute to the world's most famous beer festival and best enjoyed with family and friends."
Farm to Market Beer Profile:
3% ABV, 15 IBU
Hops: Hallertau Mittelfruh
Food Pairings: With a darker malt roast and hint of caramel sweetness typically found in a Märzen, what better to pair it with than traditional German dishes such as sausage with mustard and sauerkraut or a bavarian soft pretzel.
Tasting Notes: This take on the classic German style is a celebration of maltiness–packed with rustic, autumnal flavors and crisp clean caramel notes.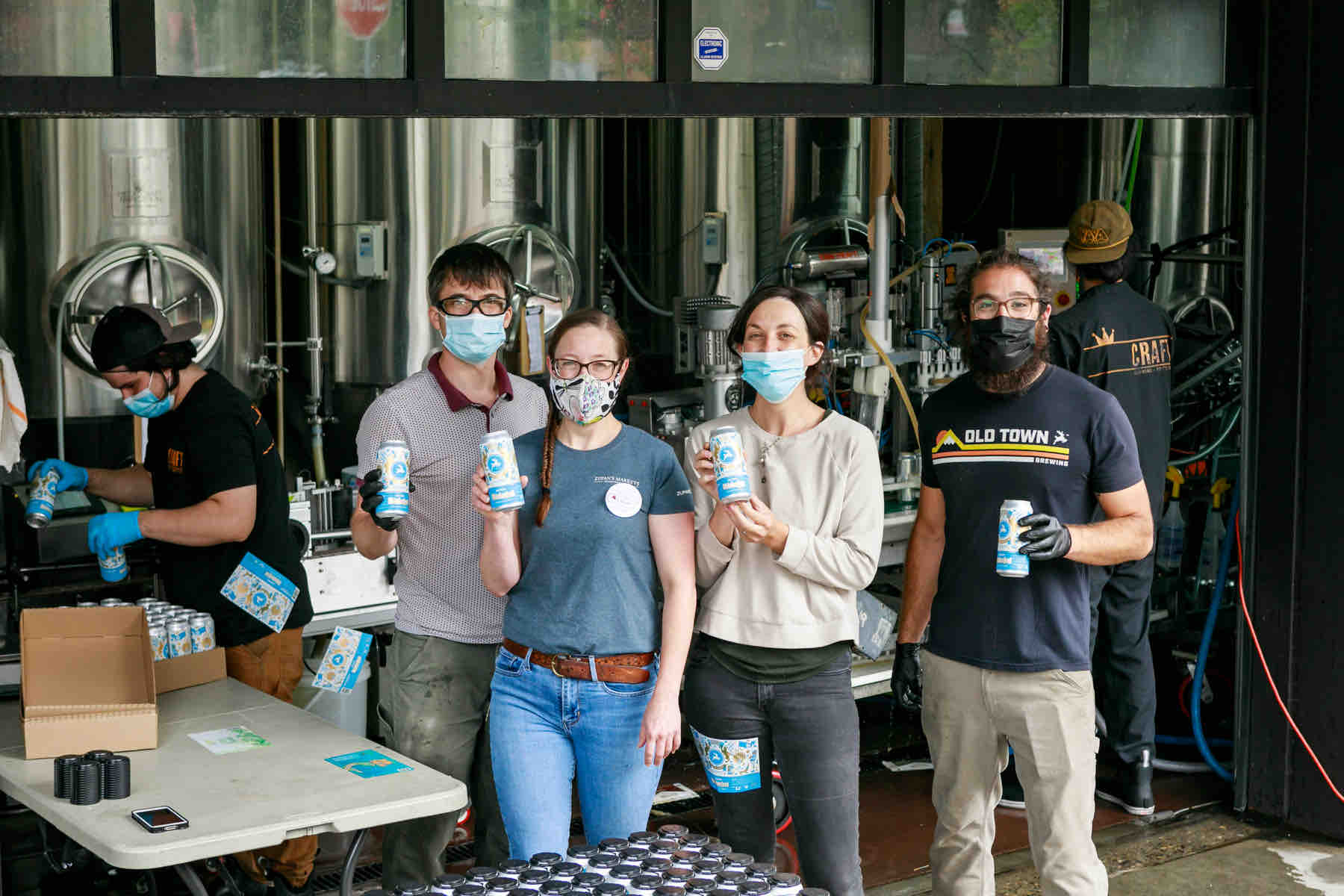 About Old Town Brewing
Old Town Brewing (OTB) opened in northeast Portland, Ore., in 2011 with an emphasis on crafting its beer to reflect the spirit, values, history and personality of Portland and the Northwest. Since 2011 Old Town has since earned 18 medals, 10 from the world's most prestigious beer competitions; The World Beer Cup and Great American Beer Festival. Reclaimed materials were extensively incorporated into the design of the LEED Gold brewery, evoking an atmosphere of Northwest authenticity and sustainability. Owner Adam Milne opened OTB to complement his Old Town Pizza® location in Portland's historic Old Town neighborhood. A devoted Old Town Pizza customer since celebrating his ninth birthday at the restaurant, Milne purchased Old Town Pizza from the original owners, the Accuardi family, in 2003. For more information visit www.otbrewing.com.
About Zupan's Markets 
Founded by John Zupan in 1975, Zupan's Markets is a local and family-owned gourmet market that has served Portland's food-loving community for more than 40 years. Zupan's Markets has three locations in Portland and Lake Oswego that focus on quality, selling everything from the best meats and wines to the freshest produce, baked goods, gourmet deli products, specialty foods, flowers and more, always emphasizing locally-sourced, artisan products when possible. For more information, visit: www.zupans.com.