Zupan's Markets + Double Mountain Brewery Collaborate on Farm-To-Market IPA
|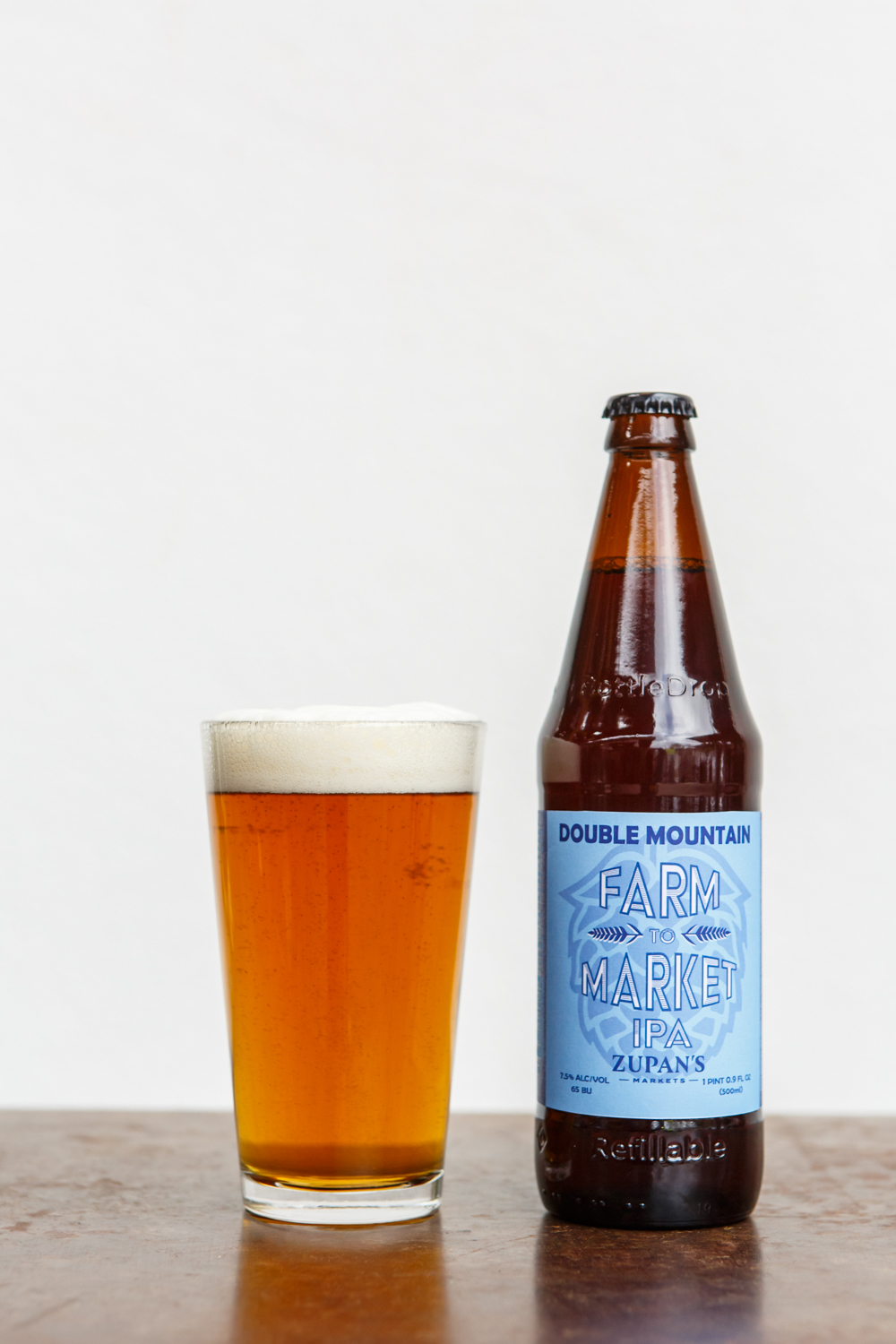 Over the past few years Zupan's Markets has partnered up with a few different local breweries to brew a beer that is part of its Farm-to-Market beer series. For its latest release Zupan's Markets partnered with Hood River's Double Mountain Brewery to develop Farm-to-Market IPA.
The eighth release in this beer series is the most environmentally sound one yet as this F-t-M IPA features a 500mL Oregon BottleDrop Refillable bottle, a package that is made and reused in Oregon.
"Zupan's Markets is excited to continue to bring our customers exclusive beer creations in partnership with the best local craft breweries," said Zupan's Markets' President and CEO Mike Zupan in a statement. "We are proud to be working with Double Mountain Brewery to bring a delicious spring IPA featuring a sustainable package."
Made of thick-walled glass which protects the beer from light, this bottle is the most sustainable choice in the beer aisle. Return this bottle to any BottleDrop facility and it will find its way to be washed in Montana and returned to Oregon to be refilled. Another option is to return the bottle to any Double Mountain Taproom or Brewery and Double Mountain will buy you a pint (limit 1 pint per customer per day.)
"We enjoy working with companies that we like. And we like Zupan's a lot" said Matt Swihart, founder of Double Mountain Brewery in a statement. "Our shared mission to provide the best products for our customers made this partnership a great fit."
Zupan's + Double Mountain Farm-To-Market IPA Stats:
Profile: ABV 7.5%, IBU 65
Malts: Pilsner, Wheat, Crystal 15
Hops: Simcoe and Strata in the kettle, Simcoe hop back and Strata dry hop
Yeast: Abbey
Tasting Notes: The grain bill keeps it light enough to let the hops shine. Heaps of tropical fruit and citrus leap out of the nose and continue through, combining with an enticing dank, kind herb characteristic Strata is famous for, as well as Simcoe's rainforest pine and ripe strawberry.
Double Mountain's Farm-to-Market IPA is currently on shelves at all three Zupan's Markets locations in 500mL bottles priced at $5.99 each. With only 150 cases produced, this beer will only be on shelves for a limited time.