Zupan's Markets + Fort George Partner on Farm-To-Market IPA
|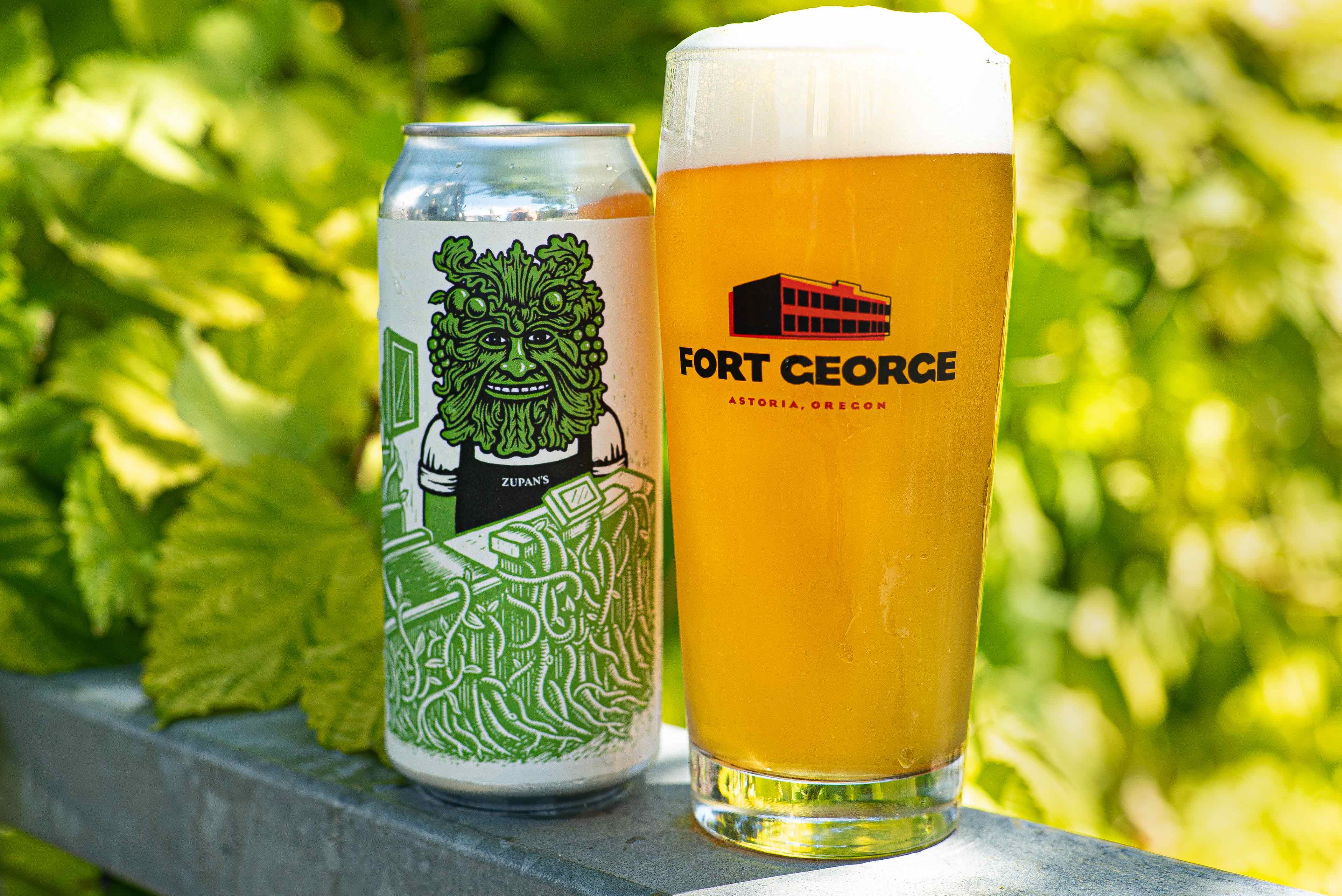 PORTLAND, OR (JULY 18, 2023) – Zupan's Markets has partnered with Astoria's famed Fort George Brewery for the 25th beer in the local grocery store's Farm-to-Market lineup. The summer IPA is slightly hazy and boasts a rich golden hue and a bright, refreshing crispness.
"Fort George is an iconic piece of Oregon's brewing scene, and we're so excited to partner with them and offer their delicious IPA as a summer special," said Zupan's Markets President and CEO Mike Zupan. "This golden, hazy ale is a lovely summer quencher, and pairs perfectly with a picnic lunch gathered from Zupan's shelves and deli."
Fort George's Farm-To-Market India pale ale is exclusively available at all three Zupan's Markets locations. The beer is sold in 16-ounce cans for $4.99 and as a 4-pack for $15.99, and will be available for a limited time only.
This Fort George India pale ale will also be available at a tap takeover on Wednesday, July 19th from 6 to 8 p.m. at Cascadia Heights taproom at 7329 SW Barnes Rd, Portland, OR, 97225.
"When we were dreaming up a recipe for Zupan's Farm to Market Summer IPA, we dreamed of the perfect picnic basket full of ripe, soft fruit," says the brewers of Fort George. "Tangerines, apricots, honeydew melons… luscious, verdant, and relaxing, and available on the shelves at Zupan's!"
Farm to Market Beer Profile:
ABV: 6.8%
Hops: Columbus Cryo, 17701, Waimea
Malts: Rahr Pilsner, Grain Millers Flaked Oats, Grain Millers Flaked Wheat, Weyermann Acidulated
Tasting Notes: Big tangerine and ripe apricot with some honey and light malt on the nose. Tangerine, citrus, and melon with a hint of jasmine on the palate.
Food Pairings: Fish tacos, fried chicken, Hawaiian pizza, grilled and roasted vegetables, and potatoes. Try it with crispy fish tacos and mango salsa for a summer treat.
About Fort George Brewery
Founded in 2007, Fort George Brewery crafts original beers in Astoria, Oregon, and is distributed throughout the Pacific Northwest. Since 2007 it has grown from a single brewpub to a city block filled with restaurants, tasting rooms, breweries, community spaces, & music venues. For more information, visit https://fortgeorgebrewery.com.
About Zupan's Markets
Founded by John Zupan in 1975, Zupan's Markets is a local and family-owned gourmet market that has served Portland's food-loving community for more than 45 years. Zupan's Markets has three locations that focus on quality, selling everything from the best meats and wines to the freshest produce, baked goods, gourmet deli products, specialty foods, flowers and more, always emphasizing locally-sourced, artisan products when possible. For more information, visit https://www.zupans.com.