Zupan's Markets Partners with Ferment Brewing on Farm-To-Market No. 13 Stout
|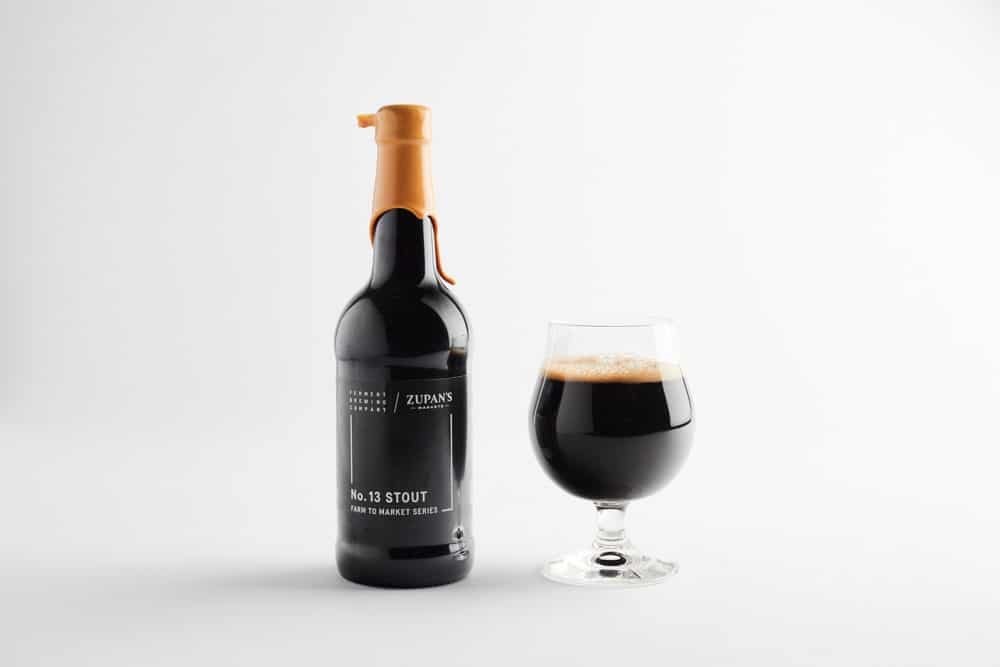 The Farm-to-Market beer series from Zupan's Markets celebrates its 13th edition as we enter this holiday season. This time the Portland area grocery store has partnered with Hood River's Ferment Brewing Co. on the aptly named Farm-to-Market No. 13 Stout. This barrel aged beer was aged in both whiskey and wine barrels and is well-suited as we enter the cozier months and is conveniently packaged in 500mL bottles.
"We're incredibly excited to be partnering with Ferment for the 13th installment in our Farm to Market series," said Zupan's Markets President and CEO Mike Zupan, in a statement. "Dan's unique background as a microbiologist with his 20 years brewing professionally brings such an interesting approach to his beers, and we think our customers are going to truly enjoy this brew throughout the fall and into winter."
"Zupan's Markets are incredible supporters of Oregon's craft breweries, and it has been awesome to work with them in creating this delicious stout," said Ferment Brewmaster Dan Peterson. "Mike and the team at Zupan's Markets embraced our vision for this beer, and I'm truly excited about this collaboration."
Farm to Market Beer Description:
Decadent layers of dried fruit, leather and tobacco with a black-strap molasses and bourbon linger on the palette with each sip of this bold and rich, roasty yet fruity, stout with a wild twang. 11% ABV
Farm to Market No. 13 Stout is now available at all three Zupan's Markets locations in a 500mL glass bottle for $13.99.