Beer Review – New Belgium and High Brew Coffee Nitro Cold Brew Cream Ale
|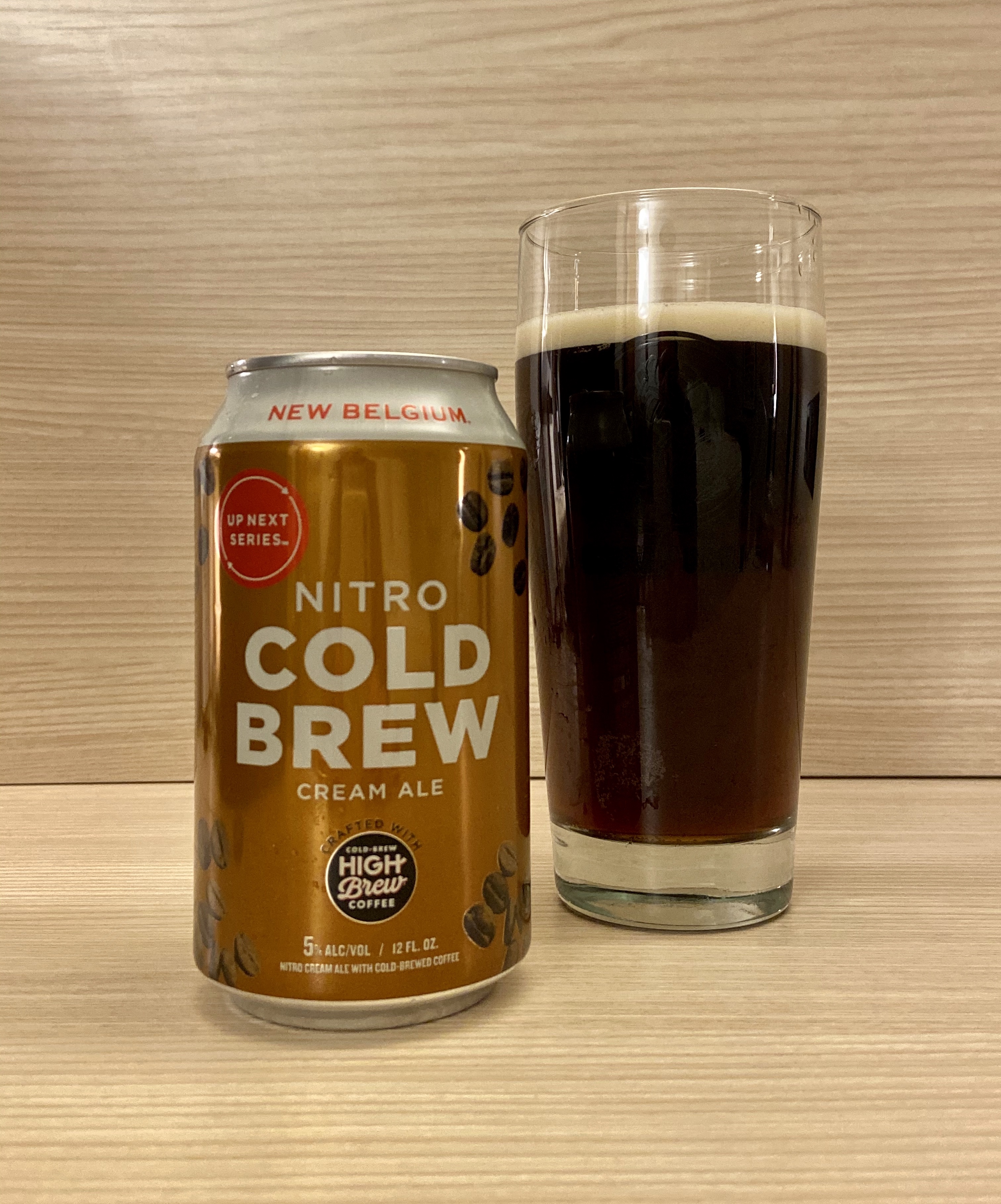 As part of its Up Next Series of beers, New Belgium partners with High Brew Coffee on Coffee Nitro Cold Brew Cream Ale. The two beverage companies came together to celebrate National Coffee Day that took place on September 29th. The result is a satisfying beer that defies what one would expect prior to drinking this beer.
When you think of a Cream Ale, a color of light straw comes to mind. Well that is not the case with the new Nitro Cold Brewed Cream Ale as this beer pours a dark mahogany color. This confusion is short lived, especially for fans of Nitro beers as the beer's smoothness shines through.
In brewing Nitro Cold Brewed Cream Ale, New Belgium reached out to High Brew Coffee from Austin, Texas to see how they could incorporate High Brew's Cold Brew into a Cream Ale that will appeal to both coffee and beer drinkers. And if you've never had High Brew Coffee's Cold Brew, we highly encourage you to seek it out.
Nitro Cold Brewed Cream Ale is infused with this Cold Brew hat melds well with the Pale, Munich, Oats and Black Malt that build the base to this beer. The beer is hopped using only Nugget hops. At 5% ABV and 13 IBUs this nitrogenated beer offers up a bit roasty coffee notes that are coupled with a bit of caramel and vanilla for one interesting beer.
Since it's a canned Nitro beer, crack this can open and pour hard into your glass to get the creamiest head.